The Naked Mole-Rat's Secret to Staying Cancer Free
Mice and rats have long since been a standard animal model for cancer research, mainly due to their short lifespan of four years on average and high incidence of cancer. Naked mole rats however, are a mystery among mammals.
This social tiny African subterranean rodent has a maximum lifespan exceeding 30 years and most surprisingly, is cancer-resistant. The fact that so far, not a single incident of cancer has been detected makes the naked mole rat a fitting model for finding novel ways to fight cancer.
Recently, a team of researchers from the University of Rochester in New York and the University of Haifa found the naked mole rat's unique mechanism to staying cancer free- a super sugar called high-molecular-mass Hyaluronan (HMM-HA). They discovered that when secreted from the naked mole rat's cells, HMM-HA prevents cells from overcrowding and forming tumors.
"Contact inhibition, a powerful anticancer mechanism, discovered by the Rochester team, arresting cell growth when cells come into contact with each other, is lost in cancer cells", explains Prof. Eviatar Nevo, from the Institute of Evolution at the University of Haifa, "The experiments showed that when HMM-HA was removed from naked mole rat cells, they became susceptible to tumors and lost their contact inhibition".
HMM-HA is a form of Hyaluronan- a long sugar polymer, naturally present as a lubricant in the extracellular matrix of the human body. It is commonly used in the treatment of arthritis or in anti-wrinkle skin care products. According to the current results, the naked mole rat cells secrete extremely high-molecular mass HA, which is over five times larger than human or mouse HA. This high-molecular-mass HA accumulates abundantly in naked mole rat tissues, owing to a more robust synthesis by a protein called HAS2 and a decreased activity of HA-degrading enzymes.
When researchers compared the Has2 gene between the naked mole rat and other mammals, they discovered that two unique amino acids, (asparagines), that are 100% conserved among mammals, were replaced by two other amino acids (serines), in the naked mole rat. These unique amino acid changes may be responsible for the high processivity of the naked mole rat HAS2 protein- in charge of HA synthesis. The naked mole rat cells display a two-fold higher affinity to HA than mouse or human cells, contributing to the higher sensitivity of naked mole rat cells to HA signaling. Remarkably, explains Professor Nevo, "the cells of the Israeli solitary blind mole rat, Spalax, which is phylogenetically closer to mice and rats than to naked mole rats, also secreted HMM-HA. This highlights a parallel evolution in unrelated subterranean mammals, presumably a shared adaptation to life underground".
The researchers speculate that naked mole rats evolved higher concentrations of HA in the skin to provide the skin elasticity needed for life in underground tunnels. So far, experiments in human cells have been very limited. However, there has been some evidence showing there is reason for hope. In one of their experiments, the researchers noticed that when naked mole rat HAS2 synthesis protein was overexpressed in human cell tissues, the cells began secreting HMM-HA. This opens new avenues for cancer prevention and life extension in human medicine.
For more information:
Polina Petruhin
Office: +972-4-8288722
Mobile: +972-54-3933092
Communications and Media Relations
University of Haifa
ppetruh1@univ.haifa.ac.il
Media Contact
Polina Petruhin
University of Haifa
All latest news from the category: Life Sciences and Chemistry
Articles and reports from the Life Sciences and chemistry area deal with applied and basic research into modern biology, chemistry and human medicine.
Valuable information can be found on a range of life sciences fields including bacteriology, biochemistry, bionics, bioinformatics, biophysics, biotechnology, genetics, geobotany, human biology, marine biology, microbiology, molecular biology, cellular biology, zoology, bioinorganic chemistry, microchemistry and environmental chemistry.
Back to home
Newest articles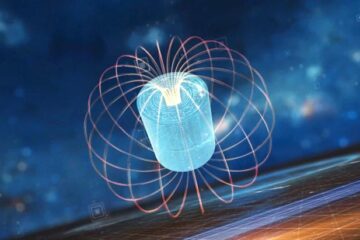 China claims new world record for strongest steady magnetic field
The hybrid magnet at the Steady High Magnetic Field Facility (SHMFF) in Hefei, China set a world record for the highest steady magnetic field by a working magnet when it…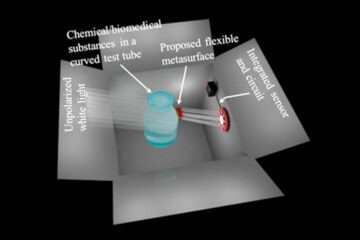 Metaholographic platform that detects light exposure
During the COVID-19 pandemic last year, an incident occurred where vaccines exposed to room temperature had to be discarded. Biomedical substances, including vaccines, risk deterioration if not stored properly, so…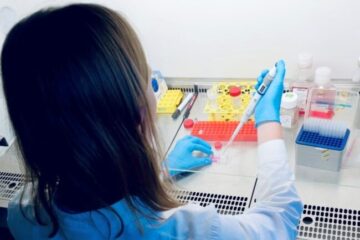 Similarity of hepatocytes from liver and from stem cells improved
Research with stem cells is becoming increasingly important, because stem cells can develop into any body cell – skin cells, nerve cells or organ cells such as liver cells, the…