Mistletoe – Founder of lifelong relationships is a clever parasite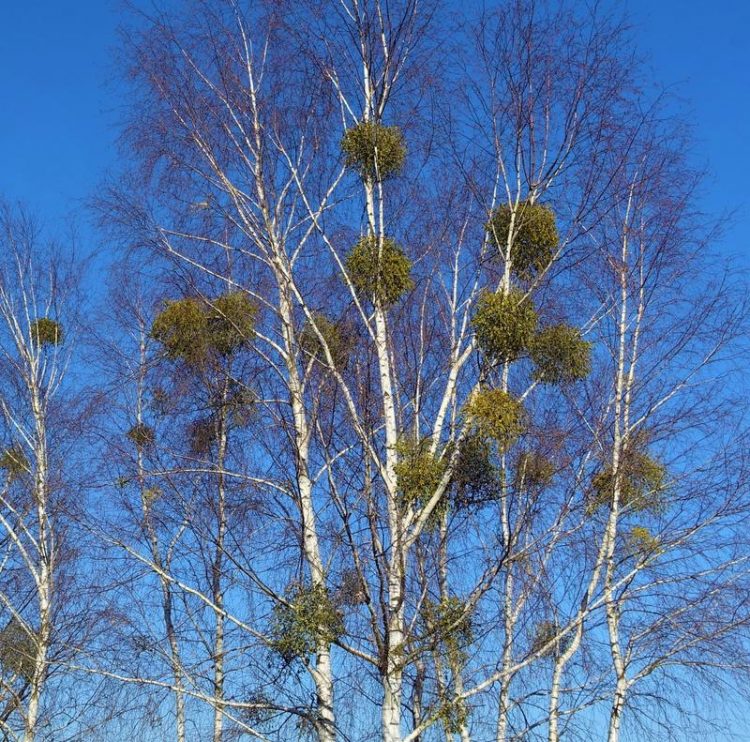 Now, a team of scientists at the Max Planck Institute of Molecular Plant Physiology and at the John Innes Center discovered that the mistletoe's parasitic lifestyle has led the species to a drastic evolutionary loss of key cell components which are involved in the energy production of the plant.
Plant parasites are provided with nutrients and water by its host, all necessary requirements to keep fit and healthy. Dr. Etienne Meyer and his colleagues of the MPI-MP are fascinated by this life style. "Parasites are clever", he says. "They get most of what they need from their host and it seems that they can waive cell functions which are needed in all other organisms."
For the European Mistletoe (Viscum album) they showed a loss of function to produce energy. Usually, energy is produced in form of the chemical molecule ATP in the mitochondria. "Those organelles are considered as the powerhouse of the cell as they perform respiration to produce ATP", Etienne Meyer explains.
"In our study, we found out that mitochondria in mistletoe is remodeled. It is missing an enzyme called Complex I, which is essential for aerobic respiration in animals and plants." Instead, mistletoe uses alternative energy pathways, including glycolysis, which generates energy in a different part of the cell but is less efficient.
The research team was surprised to realize the complete loss of Complex I. Earlier studies suggested that mistletoe had lost genes responsible for producing Complex I. But it wasn't proof that mistletoe lacked the complex altogether. There was a possibility that these genes had been transferred from mitochondria into the nuclear genome.
So far, it was thought that this piece of metabolic machinery is essential for all multicellular organisms. The researchers were stunned to discover the first case of a multicellular eukaryote that lost most of its respiratory capacity. Until now, such a transformation has only been reported in unicellular organisms that either are parasites or involved in a symbiotic relationship.
But what is the reason for such a structural change in the plant organelles and reducing the effectiveness of an established energy producing system? Maybe the adaptation to a parasitic lifestyle, resulting in a supply of nutrients by the host, could save the plant the energy, which is required to assemble the mitochondrial complexes.
Next to answer this question, future work of Etienne Meyers team and his cooperation partners will investigate the mitochondria of other parasitic species to determine if the reduction of respiratory capacity is specific to mistletoe or if it is a consequence of parasitism. Moreover, the knowledge may assist in the fight against damaging crop parasites such as witchweed (Striga asiatica L.) that affects maize yield.
Contact:
Dr. Etienne Meyer
Max Planck Institute of Molecular Plant Physiology
Tel. 0331/567 8318
EMeyer@mpimp-golm.mpg.de
Dr. Ulrike Glaubitz
Press and public relations
Max Planck Institute of Molecular Plant Physiology
Tel. 0331/567 8275
Glaubitz@mpimp-golm.mpg.de
http://www.mpimp-golm.mpg.de
Original publication
Andrew E. Maclean, Alexander P. Hertle, Joanna Ligas, Ralph Bock, Janneke Balk, Etienne H. Meyer,
Absence of Complex I Is Associated with Diminished Respiratory Chain Function in European Mistletoe
Current Biology, 3.5.2018, https://doi.org/10.1016/j.cub.2018.03.036
Weitere Informationen:
Media Contact
Dr. Ulrike Glaubitz
Max-Planck-Institut für Molekulare Pflanzenphysiologie
Alle Nachrichten aus der Kategorie: Life Sciences
Articles and reports from the Life Sciences area deal with applied and basic research into modern biology, chemistry and human medicine.
Valuable information can be found on a range of life sciences fields including bacteriology, biochemistry, bionics, bioinformatics, biophysics, biotechnology, genetics, geobotany, human biology, marine biology, microbiology, molecular biology, cellular biology, zoology, bioinorganic chemistry, microchemistry and environmental chemistry.
Zurück zur Startseite
Neueste Beiträge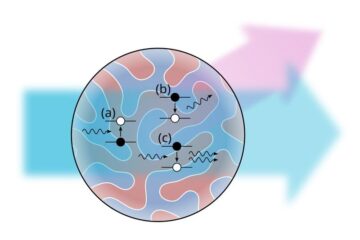 Who stole the light?
Self-induced ultrafast demagnetization limits the amount of light diffracted from magnetic samples at soft x-ray energies. Free electron X-ray lasers deliver intense ultrashort pulses of x-rays, which can be used…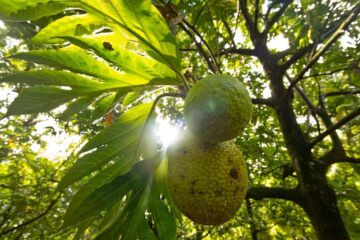 Could breadfruit be the next superfood?
UBC researchers say yes Breadfruit is sustainable, environmentally friendly and a high-production crop. A fruit used for centuries in countries around the world is getting the nutritional thumbs-up from a…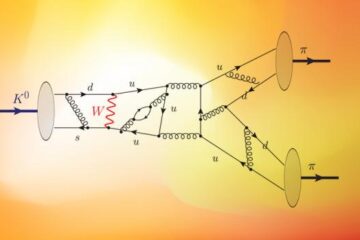 New calculation refines comparison of matter with antimatter
Theorists publish improved prediction for the tiny difference in kaon decays observed by experiments. -An international collaboration of theoretical physicists–including scientists from the U.S. Department of Energy's (DOE) Brookhaven National…