Happiness and the evolution of brain size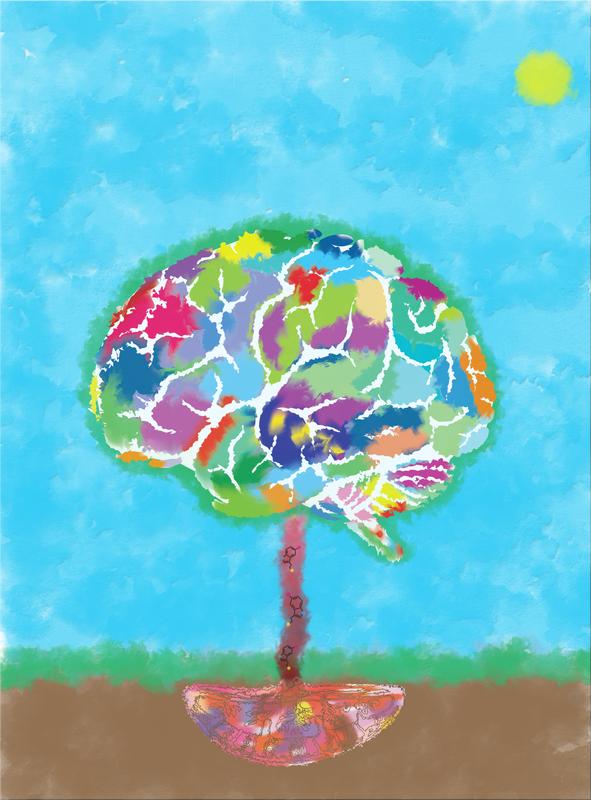 The happiness neurotransmitter serotonin can act as a growth factor for the stem cells in the fetal human brain that determine brain size.
During human evolution, the size of the brain increased, especially in a particular part called the neocortex. The neocortex enables us to speak, dream and think. In search of the causes underlying neocortex expansion, researchers at the Max Planck Institute of Molecular Cell Biology and Genetics (MPI-CBG) in Dresden, together with colleagues at the University Hospital Carl Gustav Carus Dresden, previously identified a number of molecular players.
These players typically act cell-intrinsically in the so-called basal progenitors, the stem cells in the developing neocortex with a pivotal role in its expansion. The researchers now report an additional, novel role of the happiness neurotransmitter serotonin which is known to function in the brain to mediate satisfaction, self-confidence and optimism – to act cell-extrinsically as a growth factor for basal progenitors in the developing human, but not mouse, neocortex. Due to this new function, placenta-derived serotonin likely contributed to the evolutionary expansion of the human neocortex.
The research team of Wieland Huttner at the MPI-CBG, who is one of the institute's founding directors, has investigated the cause of the evolutionary expansion of the human neocortex in many studies. A new study from his lab focuses on the role of the neurotransmitter serotonin in this process. Serotonin is often called the happiness neurotransmitter because it transmits messages between nerve cells that contribute to well-being and happiness. However, a potential role of such neurotransmitters during brain development has not yet been explored in detail. In the developing embryo, the placenta produces serotonin, which then reaches the brain via the blood circulation. This is true for humans as well as mice. Yet, the function of this placenta-derived serotonin in the developing brain has been unknown.
A receptor for serotonin in fetal human but not embryonic mouse neocortex
The postdoctoral researcher Lei Xing in the Huttner group had studied neurotransmitters during his doctoral work in Canada. When he started his research project in Dresden after that, he was curious to investigate their role in the developing brain. Lei Xing says: "I exploited datasets generated by the group in the past and found that the serotonin receptor HTR2A was expressed in fetal human, but not embryonic mouse, neocortex. Serotonin needs to bind to this receptor in order to activate downstream signaling. I asked myself if this receptor could be one of the keys to the question of why humans have a bigger brain." To explore this, the researchers induced the production of the HTR2A receptor in embryonic mouse neocortex. "Indeed, we found that serotonin, by activating this receptor, caused a chain of reactions that resulted in the production of more basal progenitors in the developing brain. More basal progenitors can then increase the production of cortical neurons, which paves the way to a bigger brain", continues Lei Xing.
Significance for brain development and evolution
"In conclusion, our study uncovers a novel role of serotonin as a growth factor for basal progenitors in highly developed brains, notably human. Our data implicate serotonin in the expansion of the neocortex during development and human evolution", summarizes Wieland Huttner, who supervised the study. He continues: "Abnormal signaling of serotonin and a disturbed expression or mutation of its receptor HTR2A have been observed in various neurodevelopmental and psychiatric disorders, such as Down syndrome, attention deficit hyperactivity disorder (ADHD) and autism. Our findings, published in the journal Neuron, may help explain how malfunctions of serotonin and its receptor during fetal brain development can lead to congenital disorders and may suggest novel approaches for therapeutic avenues."
Wissenschaftliche Ansprechpartner:
Wieland Huttner
+49 (0) 351 210 1500
huttner@mpi-cbg.de
Originalpublikation:
Lei Xing, Nereo Kalebic, Takashi Namba, Samir Vaid, Pauline Wimberger and Wieland B. Huttner: "Serotonin receptor 2A activation promotes evolutionarily relevant basal progenitor proliferation in the developing neocortex", Neuron, 19. October 2020
Media Contact
Katrin Boes Presse und Öffentlichkeitsarbeit
Max-Planck-Institut für molekulare Zellbiologie und Genetik
Alle Nachrichten aus der Kategorie: Life Sciences
Articles and reports from the Life Sciences area deal with applied and basic research into modern biology, chemistry and human medicine.
Valuable information can be found on a range of life sciences fields including bacteriology, biochemistry, bionics, bioinformatics, biophysics, biotechnology, genetics, geobotany, human biology, marine biology, microbiology, molecular biology, cellular biology, zoology, bioinorganic chemistry, microchemistry and environmental chemistry.
Zurück zur Startseite
Neueste Beiträge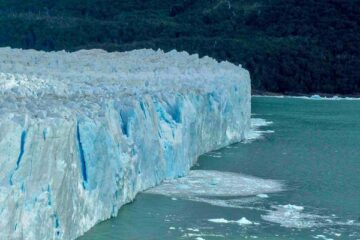 How Stable is the Antarctic Ice Sheet?
Scientists from Heidelberg University investigate which factors determine the stability of ice masses in East Antarctica. As temperatures rise due to climate change, the melting of polar ice sheets is…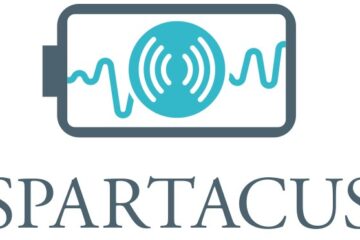 Smart sensors for future fast charging batteries
European project "Spartacus" launched Faster charging, longer stability of performance not only for electric vehicles but also for smartphones and other battery powered products. What still sounds like science fiction…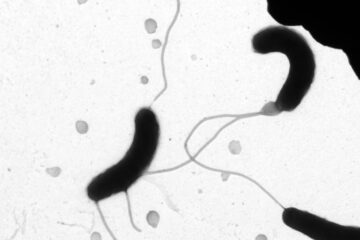 Small molecules control bacterial resistance to antibiotics
Antibiotics have revolutionized medicine by providing effective treatments for infectious diseases such as cholera. But the pathogens that cause disease are increasingly developing resistance to the antibiotics that are most…