Factor in keeping "good order" of genes and preventing disease discovered by Hebrew University, Swiss scientists
The researchers found that the lamin filamentous network is an essential element in this proper positioning, the lack of which can cause specific diseases. Lamin proteins make filaments that are located mainly at the periphery of the cell nucleus, which stores and transcribes genetic material in all living matter. The lamins maintain the nuclear shape and help organize chromosomes.
Mutations in the genes that encode lamin proteins cause 14 different diseases in man, collectively termed laminopathies. These include early aging diseases and diseases that affect peripheral neurons, heart, skin, bones and muscles.
One of the muscle diseases caused by dominant mutations in the gene encoding lamin A is Emery-Dreifuss muscular dystrophy (AD-EDMD). It is characterized by weakening in certain skeletal muscles and early contractures at the neck, elbows and Achilles tendons, as well as cardiac conduction defects. How these mutations lead to the disease was largely unknown.
By manipulating the lamin gene in the worm Caenorhabditis elegans, Prof. Yosef Gruenbaum of the Hebrew University of Jerusalem and his students Anna Mattout and Erin Bank, together with Prof. Susan Gasser of the Friedrich Miescher Institute for Biomedical Research and her students Brietta Pike, Benjamin Towbin, Adriana Gonzalez and Peter Meister were able to show that lamin is necessary for the positioning of regions in the DNA that is mostly inactive (heterochromatin).
They then introduced low levels of a lamin carrying a mutation, which in humans causes AD-EDMD, into the worms and tracked their expression. In the worms expressing the mutant lamin, they detected abnormal retention of a muscle-specific gene array at the nuclear periphery. (The effect of the mutation was specific to muscle and had no effect on other cells.) The animals expressing the mutant lamin had selectively perturbed structure of body muscle and reduced muscle function, which resemble the situation in human patients.
One important conclusion of this study, which appears in the latest online edition of the journal Current Biology, is that lamin filaments help arrange silent genes at the nuclear periphery and – during normal tissue-specific activation — allow release of the activated normal gene.
Another conclusion is that a disease-linked local mutation in lamin can impair muscle-specific reorganization of genes during tissue-specific promoter activation in a dominant manner. This dominance and the correlated muscle dysfunction typifies, for example, Emery Dreifuss Muscular Dystrophy.
For further information: Jerry Barach, Dept. of Media Relations, the Hebrew University, Tel: 02-588-2904. Orit Sulitzeanu, Hebrew University spokesperson, Tel: 054-8820016.
Media Contact
Jerry Barach
Hebrew University of Jerusalem
Alle Nachrichten aus der Kategorie: Life Sciences
Articles and reports from the Life Sciences area deal with applied and basic research into modern biology, chemistry and human medicine.
Valuable information can be found on a range of life sciences fields including bacteriology, biochemistry, bionics, bioinformatics, biophysics, biotechnology, genetics, geobotany, human biology, marine biology, microbiology, molecular biology, cellular biology, zoology, bioinorganic chemistry, microchemistry and environmental chemistry.
Zurück zur Startseite
Neueste Beiträge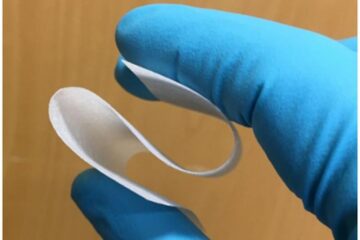 Safe high-tech batteries for electric cars and laptops
New joint project at the University of Bayreuth Lithium-ion batteries are currently the most important category of electrical energy storage device. Their operational safety depends crucially on separators that ensure…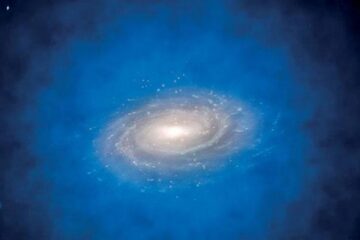 New study suggests supermassive black holes could form from dark matter
A new theoretical study has proposed a novel mechanism for the creation of supermassive black holes from dark matter. The international team find that rather than the conventional formation scenarios…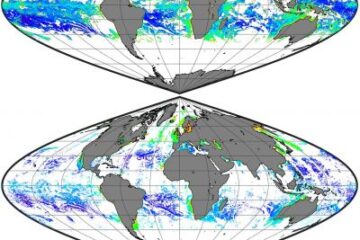 Tool that more efficiently analyzes ocean color data will become part of NASA program
Stevens uses machine learning-driven techniques to develop a long-awaited tool that better reveals the health of Earth's oceans and the impacts of climate change. Researchers at Stevens Institute of Technology…