Discovery of "probiotic transporters" unlocks secrets of infection-preventive bifidobacteria
Published in this week's issue of Nature, the finding provides first-ever clues on the mechanisms underlying the beneficial effects of gut microbiota, promising more effective probiotic therapies for a variety of disorders and diseases.
In recent years, new metagenomics techniques have enabled scientists to delve ever-deeper into the world of gut microbiota, revealing the strong influence that intestinal bacteria exert on our health. Bifidobacteria, one of the most numerous such bacteria, confer to their hosts a range of beneficial health effects, aiding in digestion, boosting the immune system and even reducing cancer risk. The mechanism underlying these effects, however, has remained a mystery.
With their study, the research team set out to unravel this mystery using a combination of techniques from genetics, transcriptomics and metabolomics. Initial experiments on so-called germ-free (GF) mice, whose guts are uncolonized by bacteria, revealed stark differences between bifidobacteria strains. The researchers found that mice colonized by one bifidobacterium subspecies, B. longum, were able to survive when fed the pathogenic bacteria E. coli O157, while GF mice without the bacteria died of infection within 7 days. Another strain named B. adolescentis, in contrast, had no such effect.
By analyzing fecal metabolic profiles, the researchers succeeded in pinpointing the source of this difference in the production of acetate, which they showed enhances intestinal epithelial defense and protects against infection from O157. The key actor in this mechanism is a carbohydrate transporter encoded by genes present in certain strains of bifidobacteria such as B. longum, which enables these bacteria to utilize fructose to produce acetate in the distal colon.
As a demonstration of the power of multi "omics" technologies, the identification of these "probiotic transporters" constitutes a milestone in the study of gut microbiota. The finding also demonstrates the power of multi "omics" technologies for analyzing the gut ecosystem, promising advancements in the development of cutting-edge probiotic therapies.
For more information, please contact:
Dr. Ohno Hiroshi
Laboratory for Epithelial Immunobiology
RIKEN Research Center for Allergy and Immunology
Tel: +81-(0)45-503-7031 / Fax: +81-(0)45-503-7068
Ms. Tomoko Ikawa (PI officer)
Global Relations Office
RIKEN
Tel: +81-(0)48-462-1225 / Fax: +81-(0)48-463-3687
Email: koho(at)riken.jp
Reference:
Shinji Fukuda, Hidehiro Toh, Koji Hase, Kenshiro Oshima, Yumiko Nakanishi, Kazutoshi Yoshimura, Toru Tobe, Julie M. Clarke, David L. Topping, Tohru Suzuki, Todd D. Taylor, Kikuji Itoh, Jun Kikuchi, Hidetoshi Morita, Masahira Hattori and Hiroshi Ohno. Bifidobacteria protect host from enteropathogenic infection through production of acetate. Nature (2010). DOI: 10.1038/nature09646
Media Contact
Robin Bisson
Research asia research news
Alle Nachrichten aus der Kategorie: Life Sciences
Articles and reports from the Life Sciences area deal with applied and basic research into modern biology, chemistry and human medicine.
Valuable information can be found on a range of life sciences fields including bacteriology, biochemistry, bionics, bioinformatics, biophysics, biotechnology, genetics, geobotany, human biology, marine biology, microbiology, molecular biology, cellular biology, zoology, bioinorganic chemistry, microchemistry and environmental chemistry.
Zurück zur Startseite
Neueste Beiträge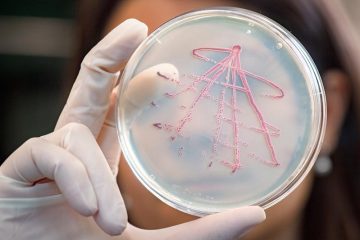 Grow faster, die sooner: How growth rates influence the fitness of bacteria
"The fitness of bacteria is more complex than expected," explains Ulrich Gerland, professor for the theory of complex biosystems at the Technical University of…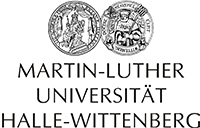 Spintronics: Researchers show how to make non-magnetic materials magnetic
In solid-state physics, oxide layers only a few nanometres thick are known to form a so-called two-dimensional electron gas. These thin layers, separated from…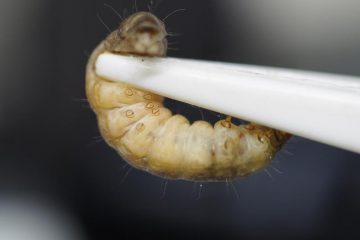 Caterpillars of the wax moth love eating plastic: Fraunhofer LBF investigates degradation process
Within the Framework of a research project on the chemical imaging analysis of plastic digestion in caterpillars (RauPE), a team from Fraunhofer LBF used…