Controlling the effect of drugs more precisely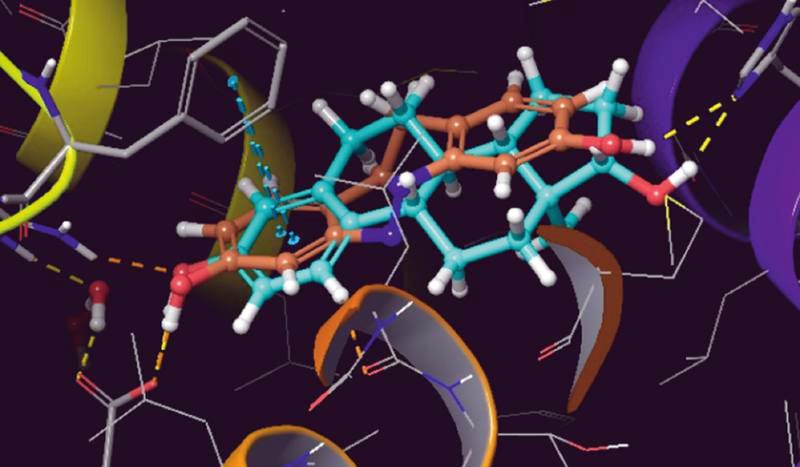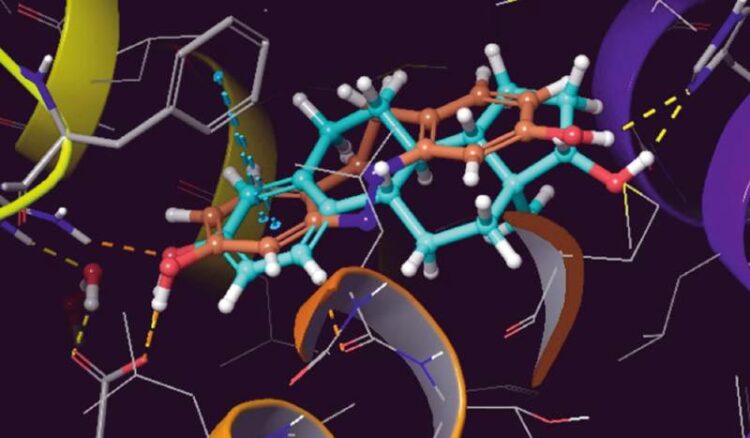 International research team from pharmacy and chemistry develops an estrogen that can be switched on and off.
Unwanted side effects in the body, drug resistance or environmentally harmful residues – drugs not only cure diseases or relieve pain, but can also have negative effects on people or the environment. This could be reduced by medical compounds that are only active at the site of an illness in the body. A research team from Pharmacy and Chemistry at Kiel University (CAU), together with colleagues from Barcelona and Glasgow, has now succeeded in developing an estrogen that can be specifically activated by light. In this way, the biological effect of the sex hormone can be limited to an area that is significantly smaller than a cell. The research team recently published their findings in the renowned Journal of the American Chemical Society.
Hormone residues pollute wastewater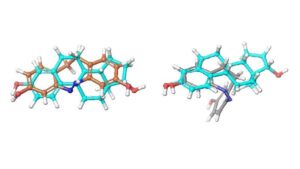 Artificial estrogens are also used as medicines, for example in hormonal contraceptives, for the treatment of breast cancer or against menopausal symptoms. If they get into wastewater, this can affect the hormone balance of fish and other organisms, for example, and ultimately endanger their fertility. "Risks such as drug residues in drinking or waste water have long been known. Another problem with the application of drugs is the damage of neighboring healthy tissue, for example in chemotherapy. Photopharmacology could provide new approaches to this problem," explains Rainer Herges, Professor of Organic Chemistry at CAU.
This relatively new field of research is about developing compounds that can be specifically activated and deactivated by light at different wavelengths – for example, directly at the site of an inflammation or a tumor in the body. The basis for such active compounds are "switchable" molecules, such as diazocines. They change their configuration and thereby their properties when exposed to certain external stimuli.
Limit effects to one cell for the first time
Together with Christian Peifer, Professor of Pharmaceutical Chemistry at CAU, and researchers from the Universities of Glasgow and Ramon Llull in Barcelona, Rainer Herges has now succeeded in producing diazocine molecules whose effect is equivalent to that of estrogens but can be switched on and off with light.
Diazocine molecules show a very high structural similarity to the natural estrogen estradiol. This enables them to dock onto estrogen receptors in certain body tissues and initiate reactions. When they are exposed to blue light with a wavelength of 400 nanometers, their biological effect is switched on, and when they are exposed to green light (530 nanometers), their biological effect is switched off. In its activated form, one of the compounds has an even stronger effect than estradiol, which is considered the most powerful of the natural estrogens.
"But the real 'star' of our study is a molecule that immediately loses its activity after leaving the estrogen receptor. It is only biologically active when it is briefly exposed to light and simultaneously bound to the receptor," Herges emphasizes. The effect of a compound can thus be limited to a size range significantly smaller than a cell. The research groups have thus developed a tool to study the biological activity of a compound with previously unattainable subcellular resolution. "This is a significant step in photopharmacological research – we have already received very much positive feedback from the international scientific community," says Herges.
Light-switchable drugs are already in preclinical testing
"The basic structure of the new molecules may be suitable for developing light-switchable drugs for the treatment of osteoporosis and breast cancer," Peifer gives a possible outlook into the future. Further projects with light-switchable drugs are in preparation. Rainer Herges and other researchers from Barcelona and Kiel have already published a light-controllable substance that can be used to control the activity of individual neurons (https://pubs.acs.org/doi/10.1021/acs.orglett.9b01222).
However, it will probably take several years before light-controllable drugs are used in clinical practice.
The study was funded by the Deutsche Bundesstiftung Umwelt (DBU) and by the Collaborative Research Center (CRC) 677 "Function by Switching" at Kiel University (CAU). With the CRC, the German Research Foundation (DFG) funded research on switchable molecules and molecular machines from 2007 to 2019.
Wissenschaftliche Ansprechpartner:
Prof. Dr. Rainer Herges
Otto Diels-Institute of Organic Chemistry
Spokesperson of the Collaborative Research Centre 677 "Function by Switching" (2007-2019)
Phone: +49 431 880 2440
E-Mail: rherges@oc.uni-kiel.de
Web: http://www.sfb677.uni-kiel.de
Prof. Dr. rer. nat. Christian Peifer
Pharmaceutical Chemistry
Phone: +49 431 880-1137
E-Mail: cpeifer@pharmazie.uni-kiel.de
Web: https://www.pharmazie.uni-kiel.de/de/pharmazeutische-chemie/Prof.%20Dr.%20Christ…
Originalpublikation:
Photoswitchable Diazocine-Based Estrogen Receptor Agonists: Stabilization of the Active Form inside the Receptor. Julia Ewert, Linda Heintze, Mireia Jordà-Redondo, Jan-Simon von Glasenapp, Santi Nonell, Götz Bucher, Christian Peifer, and Rainer Herges. J. Am. Chem. Soc. 2022, 144, 15059−15071, 2022, DOI: https://doi.org/10.1021/jacs.2c03649
Weitere Informationen:
https://www.uni-kiel.de/en/details/news/158-oestrogene link to the press release
http://www.kinsis.uni-kiel.de/en KiNSIS "Kiel Nano, Surface and Interface Science" – Priority Research Area of Kiel University
http://www.sfb677.uni-kiel.de/ Collaborative Research Centre 677 (2007-2019)
https://pubs.acs.org/doi/10.1021/acs.orglett.9b01222 Another paper near to the topic
Media Contact
Eva Sittig Presse, Kommunikation und Marketing
Christian-Albrechts-Universität zu Kiel
All latest news from the category: Life Sciences and Chemistry
Articles and reports from the Life Sciences and chemistry area deal with applied and basic research into modern biology, chemistry and human medicine.
Valuable information can be found on a range of life sciences fields including bacteriology, biochemistry, bionics, bioinformatics, biophysics, biotechnology, genetics, geobotany, human biology, marine biology, microbiology, molecular biology, cellular biology, zoology, bioinorganic chemistry, microchemistry and environmental chemistry.
Back to home
Newest articles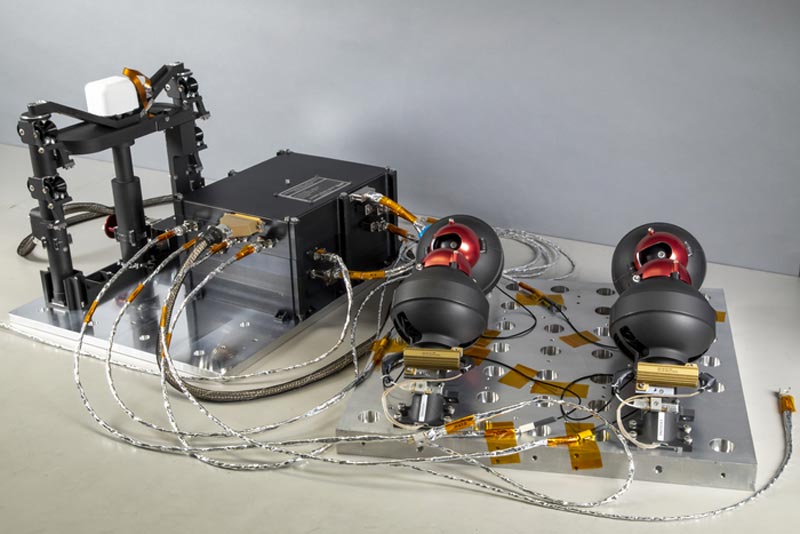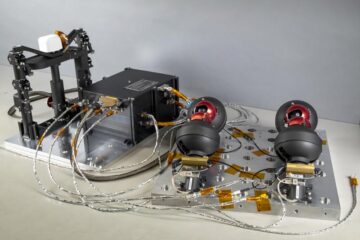 SwRI-developed instrument delivered for lunar lander mission
LMS instrument will study electrical conductivity of the Moon's interior. Southwest Research Institute recently delivered the Lunar Magnetotelluric Sounder (LMS) to Firefly Aerospace in Cedar Park, Texas, for integration into…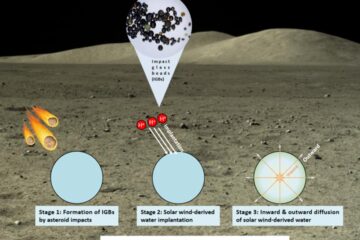 Researchers find new water reservoir on Moon
Lunar surface water has attracted much attention due to its potential for in-situ resource utilization by future lunar exploration missions and other space missions. Now, a research group led by…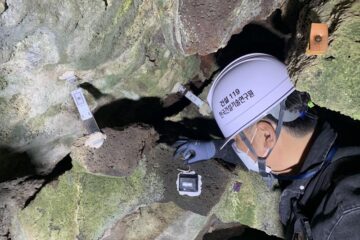 KICT develops a ground & structure collapse detection sensor
A smart sensor and system capable of detecting imminent ground or structure collapses is now available. The Korea Institute of Civil Engineering and Building Technology (KICT, President Kim Byung-suk) developed…