Cattle with missing cervical vertebra – scientists elucidate phenomenon of evolutionary biology relevance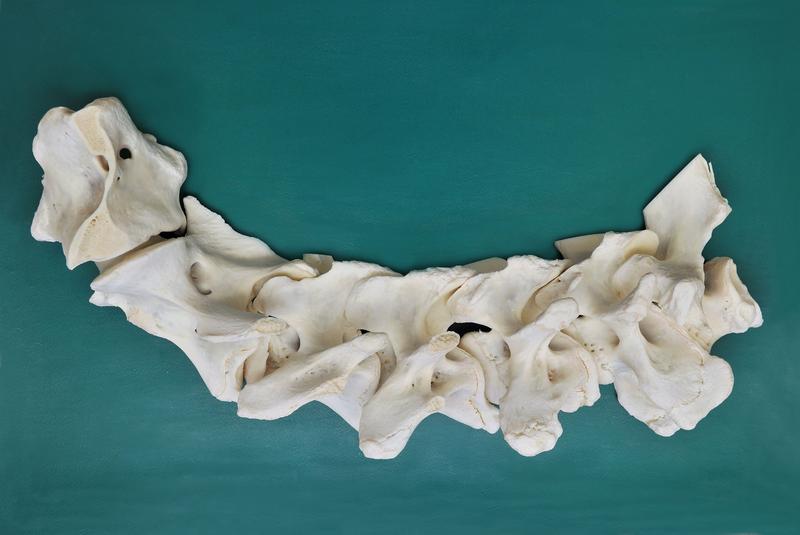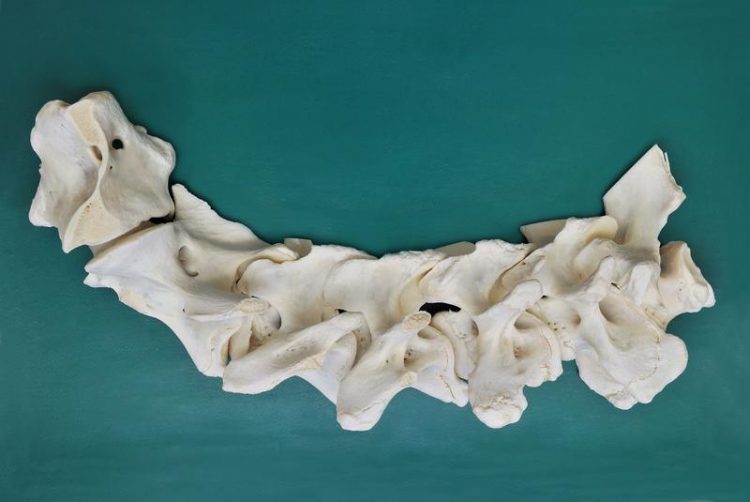 Cattle breeders had been puzzled. For some time they had observed calves with shortened tails in some Holstein cattle herds. Some calves developed normal; others showed health problems, e.g. a hobbling gait.
Some animals were even unable to stand up. This was two years ago, when the Förderverein Biotechnologieforschung, the umbrella organisation of the German pig and cattle breeding and insemination associations, approached the Leibniz Institute for Farm Animal Biology (FBN) to investigate the unknown disease and to reveal its origin.
Under the lead of Prof. Christa Kühn, the scientists in Dummerstorf detected a phenomenon of evolutionary biology relevance, and, together with colleagues from the Tierärztliche Hochschule Hannover (www.tiho-hannover.de), solved the mystery of the disease. The results from their work applying latest molecular genetic tools were now published in the renowned scientific journal Genetics (http://www.genetics.org).
"Initially the veterinary surgeon Dr. Andreas Kromik had investigated suspicious calves and mates of the same age and sex on affected farms. During this endeavour, the farmers and cattle breeding associations strongly supported our work right from the beginning" highlighted Prof. Dr. Christa Kühn from the Institute of Genome Biology of the FBN. First clinical surveys revealed deformations of the vertebral column and malformations of the spinal cord, e.g., fluid-filled cavities, in addition to the aforesaid shortened tails.
Then, the veterinary surgeons in Hanover made a key observation when meticulously investigating the calves. "Some of the dissected calves had only six instead of the conventional seven cervical vertebrae. This is a violation of the strict rule valid since more than 200 million years that all mammals including humans share seven cervical vertebrae and that this feature is essential for survival. In humans, e.g., new-borns with congenital, non-inherited six cervical vertebrae have an extremely reduced life span.
3 billion genetic pieces – the 21st century needle-in-the-hay-stack challenge
The Leibniz scientists rapidly put up the hypothesis of a genetic defect being causal for this mystery of evolutionary biology, which had not been observed in any other species before. Inherited cases of tail malformations are known in some other species, e.g., in mice, dogs and cats, but no naturally occurring heritable reduction in the number of cervical vertebrae had ever been described before.
"Comparing the genetic material of healthy cattle with that of animals showing the defect, we could filter and sequence the three billion genetic pieces of a cow until we found the mutated chromosomal position that is unequivocally responsible for the defect", explained Kühn. "Subsequently, we were even able to unambiguously identify the first individual with this mutation. Together with a genetic test, which we developed, this restricted a further spread of the deleterious defect in the cattle population."
"Mutations in our germ cells are part of our life, in some sense they even are fundamental for biological diversity on our planet", said Kühn, who recently took up a Professorship for Genetics of Disease Resistance at the University of Rostock. "These mutations happen; some have no, some have advantageous and some, like in this case, have very harmful negative consequences.
All living organisms, including humans, carry mutations. It is important, how we deal with them, especially in animal breeding, where we are responsible for the animals entrusted to our care. The very close and supportive collaboration of the partners within this project shows that together we can elucidate the background of such rare phenomenons and provide solutions for their handling.
*The Mammalian Cervical Vertebrae Blueprint Depends on the T (brachyury) Gene
http://www.genetics.org/content/early/recent
Genetics genetics.114.169680; Early online January 22, 2015, doi: 10.1534/genetics.114.169680
Photos FBN/Joachim Kloock:
Recollection to a thrilling search for clues – Prof. Christa Kühn demonstrates the six cervical vertebrae of a sire. His dam was the founding animal for dissemination of the mutation.
Leibniz-Institut für Nutztierbiologie (FBN)
Wilhelm-Stahl-Allee 2, 18196 Dummerstorf
Institut für Genombiologie
Abteilungsleiterin Genomphysiologie: Prof. Dr. Christa Kühn
E kuehn@fbn-dummerstorf.de
T +49 38208-68 709
Wissenschaftsorganisation Dr. Norbert K. Borowy
Wilhelm-Stahl-Allee 2, 18196 Dummerstorf
T +49 38208-68 605
E borowy@fbn-dummerstorf.de
http://www.fbn-dummerstorf.de
Media Contact
Norbert K. Borowy
Leibniz-Institut für Nutzierbiologie (FBN)
All latest news from the category: Life Sciences and Chemistry
Articles and reports from the Life Sciences and chemistry area deal with applied and basic research into modern biology, chemistry and human medicine.
Valuable information can be found on a range of life sciences fields including bacteriology, biochemistry, bionics, bioinformatics, biophysics, biotechnology, genetics, geobotany, human biology, marine biology, microbiology, molecular biology, cellular biology, zoology, bioinorganic chemistry, microchemistry and environmental chemistry.
Back to home
Newest articles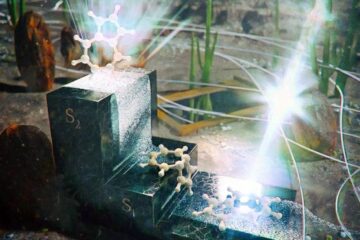 A mysterious blue molecule will help make better use of light energy
Researchers at IOCB Prague are the first to describe the causes of the behavior of one of the fundamental aromatic molecules, which fascinates the scientific world not only with its…
Let it flow: recreating water flow for virtual reality
The physical laws of everyday water flow were established two centuries ago. However, scientists today struggle to simulate disrupted water flow virtually, e.g., when a hand or object alters its…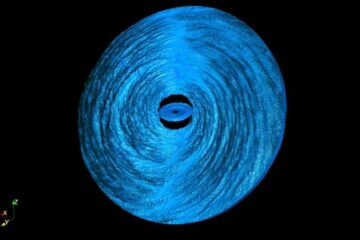 Black holes eat faster than previously expected
New finding might explain why quasars flare and fade so quickly. A new Northwestern University-led study is changing the way astrophysicists understand the eating habits of supermassive black holes. While…