Blocking a Fork in the Road to DNA Replication
In a developing organism, few cellular processes are as critical as accurate DNA replication. When successful, replication transmits genetic material from mother to daughter cells (as occurs during mitotic cell division) or boosts DNA copy number in the cells of tissues that rely on multiple copies of the genome to increase in size. When aberrant, the process can cause genetic mutations, copy number variations, and other flaws linked to cancer and developmental disorders.
Given its importance, DNA replication is tightly regulated, primarily upon initiation at genomic sites known as origins of replication. A two-pronged structure known as a replication fork forms at an origin and moves along the double-stranded DNA, unwinding it to create two single strands for copying. Throughout the genome, however, are regions where replication is more challenging. It is likely that the DNA packaging material known as chromatin, which has been shown to be particularly dense in specific regions, poses a challenge to the progression of replication forks. Some of these regions have been found lacking replication origins and prone to DNA damage.
Whitehead Member Terry Orr-Weaver, who likens replication fork movement to that of a train moving along a DNA railroad track, has long used the fruit fly Drosophila as a model in which to study fork progression and inhibition. Her lab recently implicated the protein SUUR, produced by the SuUR gene (for "Suppressor of Under-Replication"), in impeding replication fork progression in developing and differentiating tissues.
At the time, Orr-Weaver, who is also a professor of biology at MIT, surmised that SUUR was acting as a barrier resting on the railroad track. In research published online this week in the journal Cell Reports, her lab describes a very different action for this unusual protein.
"It turns out that rather than blocking the tracks, the protein is actually moving along with the engine of the train, acting like a brakeman to either stall or derail the train," Orr-Weaver says. "This is the first definition of a protein that has this function. It sets up regions of the genome that are under-replicated, and we think it's what causes chromosomes to be fragile and prone to breaks."
For Jared Nordman, a postdoctoral researcher in the Orr-Weaver lab and first author of the Cell Reports paper, this unexpected finding raises a number of additional questions. For one, it remains unclear exactly how SUUR exerts its braking function at the engine that is the replication fork. Might it destabilize the fork, or is something else happening? Another perhaps more profound question is why a protein whose sole function is to impede replication forks exists in the first place.
"We don't really know why it's there," says Nordman. "Clearly, cells go to great lengths to not copy these regions of the genome, even though these regions tend to have lots of DNA damage. This is certainly another way to control DNA replication beyond just blocking initiation."
Nordman and Orr-Weaver speculate that SUUR and its inhibition of replication fork progression is involved in a broadly conserved process known as replication timing, which controls when certain portions of the genome are duplicated during a specific phase of the cell cycle.
"We also don't yet know why replication timing occurs," Nordman adds. "But we do think SUUR could be having an impact on its regulation."
This work was supported by the National Institutes of Health (grant GM57960; K99 award 1K99GM104151), the American Cancer Society, the Damon Runyon Cancer Research Foundation, the Russian Foundation for Basic Research, and the European Molecular Biology Organization.
Written by Matt Fearer
* * *
Terry Orr-Weaver's primary affiliation is with Whitehead Institute for Biomedical Research, where her laboratory is located and all her research is conducted. She is also an American Cancer Society Research Professor of biology at the Massachusetts Institute of Technology.
* * *
Full Citation:
"DNA Copy-Number Control through Inhibition of Replication Fork Progression"
Cell Reports, October 30, 2014 (online)
Jared T. Nordman (1), Elena N. Kozhevnikova (3,4), C. Peter Verrijzer (3), Alexey V. Pindyurin (5,6,7), Evgeniya N. Andreyeva (6), Victor V. Shloma (6), Igor F. Zhimulev (6,7), and Terry L. Orr-Weaver (1,2)
1. Whitehead Institute for Biomedical Research, Nine Cambridge Center, Cambridge, MA 02142, USA
2. Department of Biology, Massachusetts Institute of Technology, 77 Massachusetts Avenue, Cambridge, MA 02142, USA
3. Erasmus University Medical Centre, P.O. Box 1738, 3000 DR Rotterdam, the Netherlands
4. Institute of Cytology and Genetics, Siberian Branch of Russian Academy of Sciences, Lavrentyev Avenue 10, Novosibirsk 630090, Russia
5. Netherlands Cancer Institute, Plesmanlaan 121,1066 CX Amsterdam, the Netherlands
6. Institute of Molecular and Cellular Biology,Siberian Branch of Russian Academy of Sciences, Lavrentyev Avenue 8/2, Novosibirsk 630090, Russia
7. Novosibirsk State University, Pirogova St.2, Novosibirsk 630090, Russia
Contact Information
Matt Fearer
Director of Communications and Public Affairs
fearer@wi.mit.edu
Phone: 617-452-4630
Alle Nachrichten aus der Kategorie: Life Sciences
Articles and reports from the Life Sciences area deal with applied and basic research into modern biology, chemistry and human medicine.
Valuable information can be found on a range of life sciences fields including bacteriology, biochemistry, bionics, bioinformatics, biophysics, biotechnology, genetics, geobotany, human biology, marine biology, microbiology, molecular biology, cellular biology, zoology, bioinorganic chemistry, microchemistry and environmental chemistry.
Zurück zur Startseite
Neueste Beiträge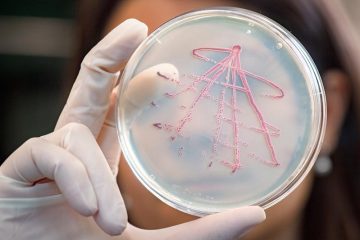 Grow faster, die sooner: How growth rates influence the fitness of bacteria
"The fitness of bacteria is more complex than expected," explains Ulrich Gerland, professor for the theory of complex biosystems at the Technical University of…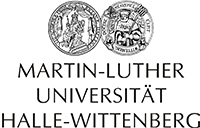 Spintronics: Researchers show how to make non-magnetic materials magnetic
In solid-state physics, oxide layers only a few nanometres thick are known to form a so-called two-dimensional electron gas. These thin layers, separated from…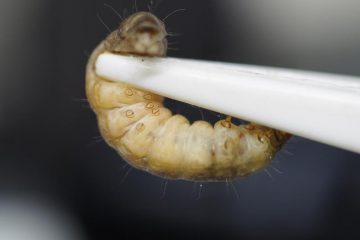 Caterpillars of the wax moth love eating plastic: Fraunhofer LBF investigates degradation process
Within the Framework of a research project on the chemical imaging analysis of plastic digestion in caterpillars (RauPE), a team from Fraunhofer LBF used…