Bioengineered protein shows preliminary promise as new therapy for hemophilia
A genetically engineered clotting factor that controlled hemophilia in an animal study offers a novel potential treatment for human hemophilia and a broad range of other bleeding problems.
The researchers took the naturally occurring coagulation factor Xa (FXa), a protein active in blood clotting, and engineered it into a novel variant that safely controlled bleeding in mouse models of hemophilia. "Our designed variant alters the shape of FXa to make it safer and efficacious compared to the wild-type factor, but much longer-lasting in blood circulation," said study leader Rodney A. Camire, Ph.D., a hematology researcher at The Children's Hospital of Philadelphia.
"The shape of the variant FXa changes when it interacts with another clotting factor made available following an injury," added Camire. "This increases the functioning of the protein which helps stop bleeding." Camire is an associate professor of Pediatrics in the Perelman School of Medicine at the University of Pennsylvania.
The study appears online today in Nature Biotechnology, and will be published in the journal's November 2011 print issue.
In hemophilia, an inherited single-gene mutation impairs a patient's ability to produce a blood-clotting protein, leading to spontaneous, sometimes life-threatening bleeding episodes. The two major forms of the disease, which occurs almost solely in males, are hemophilia A and hemophilia B, characterized by which specific clotting factor is deficient. Patients are treated with frequent infusions of clotting proteins, which are expensive and sometimes stimulate the body to produce antibodies that negate the benefits of treatment.
Roughly 20 to 30 percent of patients with hemophilia A and 5 percent of hemophilia B patients develop these inhibiting antibodies. For those patients, the conventional treatment, called "bypass therapy," is to use drugs such as factor VIIA and activated prothrombin complex concentrates (aPCCs) to restore blood clotting capability. But these agents are costly (as much as $30,000 per treatment) and not always effective. Camire added that, in the current animal study, they were able to show the variant protein is more effective at a lower dose than FVIIa.
The range of options for hemophilia patients could improve if the study results in animals were to be duplicated in humans. "The variant we have developed puts FXa back on the table as a possible therapeutic agent," said Camire. Naturally occurring (wild-type) FXa, due to its particular shape, is not useful as a therapy because normal biological processes shut down its functioning very quickly.
By custom-designing a different shape for the FXa protein, Camire's study team gives it a longer period of activity, while limiting its ability to engage in unwanted biochemical reactions, such as triggering excessive clotting. "This potentially could lead to a new class of bypass therapy for hemophilia, but acting further downstream in the clot-forming pathway than existing treatments," said Camire, who has investigated the biochemistry of blood-clotting proteins for more than a decade.
When infused into mice with hemophilia, the FXa variant reduced blood loss after injury, as it safely restored blood clotting ability. Further studies are necessary in large animal models to determine whether this approach can become a clinical treatment for hemophilia patients who have developed inhibitors, or even more broadly as a drug for uncontrolled bleeding in other clinical situations.
Funding support for this research came from the National Institutes of Health, Pfizer Inc., and the National Hemophilia Foundation. The first author of the study was Lacramioara Ivanciu, Ph.D., of The Children's Hospital of Philadelphia. Other co-authors with Camire were from Children's Hospital, Pfizer Inc., and the Perelman School of Medicine of the University of Pennsylvania.
"A zymogen-like factor Xa variant corrects the coagulation defect in hemophilia," Nature Biotechnology, published online Oct. 23, 2011, to appear in Nov. 2011 print edition. doi: 10.1038/nbt.1995
About The Children's Hospital of Philadelphia: The Children's Hospital of Philadelphia was founded in 1855 as the nation's first pediatric hospital. Through its long-standing commitment to providing exceptional patient care, training new generations of pediatric healthcare professionals and pioneering major research initiatives, Children's Hospital has fostered many discoveries that have benefited children worldwide. Its pediatric research program is among the largest in the country, ranking third in National Institutes of Health funding. In addition, its unique family-centered care and public service programs have brought the 516-bed hospital recognition as a leading advocate for children and adolescents. For more information, visit http://www.chop.edu.
Alle Nachrichten aus der Kategorie: Life Sciences
Articles and reports from the Life Sciences area deal with applied and basic research into modern biology, chemistry and human medicine.
Valuable information can be found on a range of life sciences fields including bacteriology, biochemistry, bionics, bioinformatics, biophysics, biotechnology, genetics, geobotany, human biology, marine biology, microbiology, molecular biology, cellular biology, zoology, bioinorganic chemistry, microchemistry and environmental chemistry.
Zurück zur Startseite
Neueste Beiträge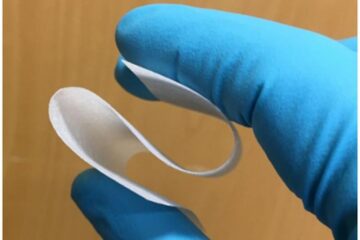 Safe high-tech batteries for electric cars and laptops
New joint project at the University of Bayreuth Lithium-ion batteries are currently the most important category of electrical energy storage device. Their operational safety depends crucially on separators that ensure…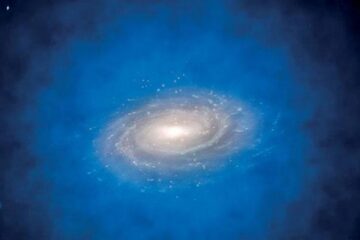 New study suggests supermassive black holes could form from dark matter
A new theoretical study has proposed a novel mechanism for the creation of supermassive black holes from dark matter. The international team find that rather than the conventional formation scenarios…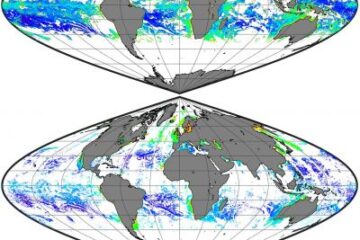 Tool that more efficiently analyzes ocean color data will become part of NASA program
Stevens uses machine learning-driven techniques to develop a long-awaited tool that better reveals the health of Earth's oceans and the impacts of climate change. Researchers at Stevens Institute of Technology…