Advanced technology for gene expression analysis can facilitate drug development
When developing new drugs, monitoring cellular responses to candidate compounds is essential for assessing their efficacy and safety. Researchers from the RIKEN Center for Life Science Technologies report a new method to monitor and quantify the activity of gene promoters during the response to a drug, using the advanced gene expression analysis method CAGE followed by single-molecule sequencing. This research paves the way to a more precise analysis of cellular responses to drugs, at the level of individual promoters.
The study is published this week in the journal CPT: Pharmacometrics & Systems Pharmacology.
Microarray-based technologies are widely used to monitor cellular changes in response to drug administration at the level of genes. However, microarrays have several limitations due to the fact that they rely on pre-designed oligonucleotide probes and detection based on hybridization.
In order to circumvent the limitations imposed by the use of microarray-based technology for the development of new drugs, Dr Harukazu Suzuki and his team at CLST developed a new technique combining Cap Analysis of Gene Expression (CAGE) with 3rd generation, single-molecule sequencing.
CAGE is a method developed at RIKEN to comprehensively map human transcription start sites and their promoters, and quantify the set of mRNAs in a cell, also called the transcriptome.
During CAGE the 5'-end of mRNAs is sequenced in order to produce a series of 20-30 nucleotide sequences that can then be mapped onto the genome and provide information about the level of expression of genes.
Dr Suzuki and his team used CAGE, combined with a single-molecule sequencer, to monitor the effect of three drugs, U0126, wortmannin and gefitinib on human breast cancer cells.
U0126 and wortmannin are known to inhibit the Ras-ERK and phosphatidylinositol-3-kinase (PI3K)-Akt signalling pathways within cells. Gefinitib is a potent inhibitor of the epidermal growth factor receptor kinase (EGFR kinase) and mainly inhibits the Ras-ERK and PI3K-Akt pathways downstream of EGFR.
The researchers identified a distinct set of promoters that were affected by low doses of the drugs, and therefore showed sensitivity to a weak inhibition of the Ras-ERK and PI3K-Akt signal-transduction pathways. This level of precision would would have been very difficult to achieve using microarray-based profiling.
Furthermore, a quantitative analysis showed that the inhibitory profiles of both U0126 and wortmannin are constitutive components of the transcriptome profile obtained by inhibition of the EGFR kinase. Using a regression model, the researchers were able to quantitatively predict the promoter activity profile of gefitinib, based on the U0126 and wortmannin profiles.
These results demonstrate the potential utility of highly quantitative promoter activity profiling in drug research.
"Quantitative transcriptome analysis is potentially widely applicable to determine the target proteins and action mechanisms of uncharacterized compounds," concludes Dr Suzuki. "Our study paves the wayfor quantitative analysis of drug responses at the promoter level, and moreover, is potentially applicable for the evaluation of combinatorial or serial drug treatment in a clinical setting," he adds.
This press release is available online at: http://www.riken.jp/en/pr/press/2013/20131003_3/
Dr Suzuki is available for interviews on the phone at +81 45-503-9222 or by email at harukazu@gsc.riken.jp
Alternatively please contact:
Juliette Savin
RIKEN
Tel: +81-(0)48-462-1225
Email: pr@riken.jp
Reference:
Kazuhiro Kajiyama et al.
"Capturing drug responses by quantitative promoter activity profiling"
CPT: Pharmacometrics & Systems Pharmacology, 2013 DOI: 10.1038/psp.2013.53
The paper is available at
http://www.nature.com/psp/journal/v2/n9/full/psp201353a.html
About RIKEN
RIKEN is Japan's flagship research institute for basic and applied
research. Over 2500 papers by RIKEN researchers are published every year
in reputable scientific and technical journals, covering topics ranging
across a broad spectrum of disciplines including physics, chemistry,
biology, medical science and engineering. RIKEN's advanced research
environment and strong emphasis on interdisciplinary collaboration has
earned an unparalleled reputation for scientific excellence in Japan and
around the world.
About the Center for Life Science technologies
The RIKEN Center for Life Science Technologies aims to develop key
technologies for breakthroughs in the medical and pharmaceutical
applications of life science as well as conduct ground-breaking research
and development for the next-generation life sciences.
Media Contact
gro-pr
Research asia research news
All latest news from the category: Life Sciences and Chemistry
Articles and reports from the Life Sciences and chemistry area deal with applied and basic research into modern biology, chemistry and human medicine.
Valuable information can be found on a range of life sciences fields including bacteriology, biochemistry, bionics, bioinformatics, biophysics, biotechnology, genetics, geobotany, human biology, marine biology, microbiology, molecular biology, cellular biology, zoology, bioinorganic chemistry, microchemistry and environmental chemistry.
Back to home
Newest articles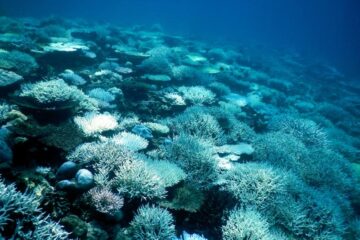 Young Corals Provide Insight into Recovery from Coral Bleaching
The number of young corals can reveal how reefs are recovering from coral bleaching. A new study from the University of Bremen, which was recently published in "PLOS ONE" journal,…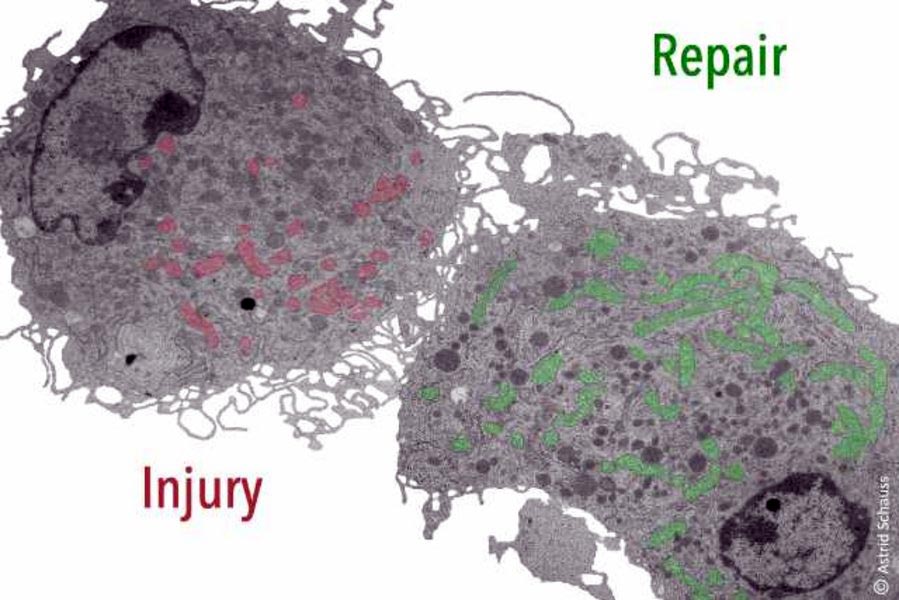 Defense or repair: How immune cells are controlled during wound healing
For the first time, scientists show a causal link between tissue repair, mitochondrial metabolism, and the activation and function of macrophages (scavenger cells) / Publication in 'Cell Metabolism'. A Cologne-based…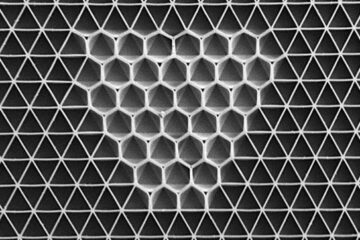 Transforming material topology with a drop of liquid
Liquid acts across multiple scales to reorganize connectivity in networks of artificial microscopic cells. The Science Networks of cells in nature have inspired researchers to develop their own materials made…