Activation against Malaria
In combination therapies against malaria, artemisinins are currently the most effective drugs used. Although the subject of intense research for many years, artemisinin's molecular mechanism of action remains a topic of debate.
A much clearer picture of how this compound class works would provide crucial information in the effort to create more effective antimalarial drugs that are less susceptible to resistance. A conventional model suggests that artemisinin elicits its effects through the formation of heme-derived FeII and C-centered radicals. However, a research project led by Richard K. Haynes and Diego Monti has provided strong evidence to counter this model, and their results are reported in the journal ChemMedChem.
"Our research reveals completely new chemistry that includes the formation of unexpected products and which is coherent with relevant enzyme assays," says Haynes. "It directs the science away from the FeII activation theory that is universally held to underpin the antimalarial action of artemisinins. The lead into this work was the use of methylene blue (MB) as an antimalarial drug and the synergistic effect it displays with artemisinins. This is compatible with the idea that artemisinins, like MB, are redox-active molecules that interfere with redox enzymes important for the malaria parasite. MB is converted by reduced flavin cofactors into leucomethylene blue, which initiates a redox cycle involving molecular oxygen. We therefore examined the behavior of such reduced cofactors and model compounds with artemisinins. Importantly, we were able to generate the reduced cofactors catalytically in neutral aqueous (biologically relevant) buffer in the presence of artemisinin and biological reductants, the latter of which alone do not affect the artemisinins. In this sense, our work differs from virtually every other chemical/mechanistic study that has been carried out to date. We report that artemisinins are able to undergo both one-electron transfer and two-electron reduction, and both sets of reactions must have biological consequences."
As for the next step in this project, Haynes and Monti indicate that "Whilst we have not yet tried to pinpoint the flavin cofactor of any particular intra-parasitic enzyme that may be targeted, it is apparent that several flavoenzymes are susceptible to artemisinins. Detailed biochemical and kinetic investigations are being conducted in follow-up studies."
Author: Richard K. Haynes, The Hong Kong University of Science and Technology (China), http://www-chem.ust.hk/Faculty%20staff/Haynes/content.htm
Title: Facile Oxidation of Leucomethylene Blue and Dihydroflavins by Artemisinins: Relationship with Flavoenzyme Function and Antimalarial Mechanism of Action
ChemMedChem 2010, 5, No. 8, 1282–1299, Permalink to the article: http://dx.doi.org/10.1002/cmdc.201000225
Media Contact
Richard K. Haynes
Wiley-VCH
Alle Nachrichten aus der Kategorie: Life Sciences
Articles and reports from the Life Sciences area deal with applied and basic research into modern biology, chemistry and human medicine.
Valuable information can be found on a range of life sciences fields including bacteriology, biochemistry, bionics, bioinformatics, biophysics, biotechnology, genetics, geobotany, human biology, marine biology, microbiology, molecular biology, cellular biology, zoology, bioinorganic chemistry, microchemistry and environmental chemistry.
Zurück zur Startseite
Neueste Beiträge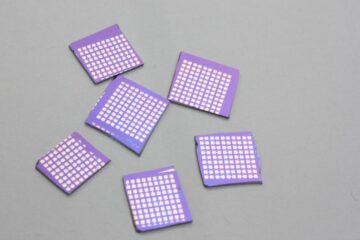 Thin and ultra-fast photodetector sees the full spectrum
Researchers have developed the world's first photodetector that can see all shades of light, in a prototype device that radically shrinks one of the most fundamental elements of modern technology….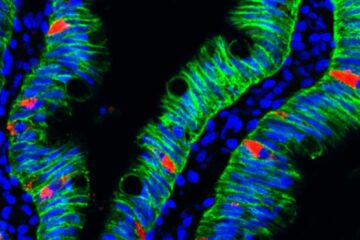 Scientists identify hormone that might help treat malabsorption
Human intestinal organoids grown from stem cells used to model congenital disorder in babies. Scientists at Cincinnati Children's used human intestinal organoids grown from stem cells to discover how our…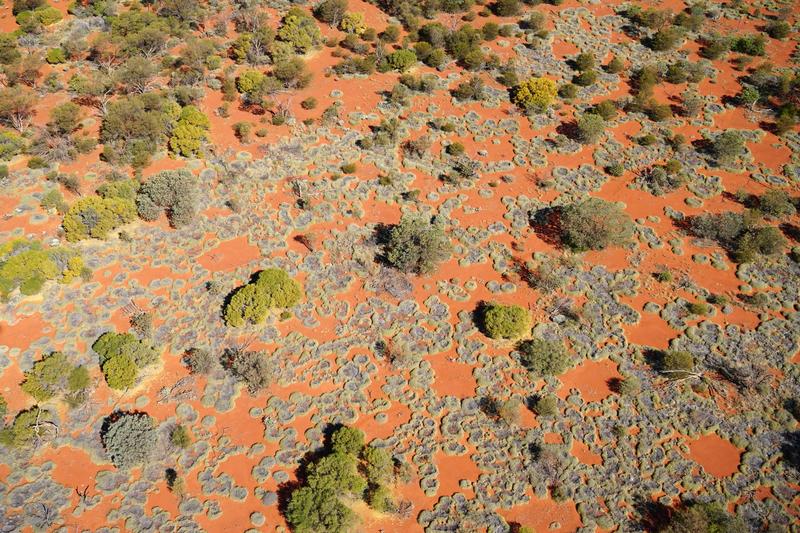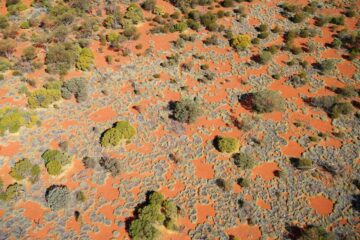 Ecologists confirm Alan Turing's theory for Australian fairy circles
Fairy circles are one of nature's greatest enigmas and most visually stunning phenomena. An international research team led by the University of Göttingen has now, for the first time, collected…