Could a birth control pill for men be on the horizon?
Researchers at Columbia University Medical Center are honing in on the development of what may be the first non-steroidal, oral contraceptive for men. Tests of low doses of a compound that interferes with retinoic acid receptors (RARs), whose ligands are metabolites of dietary vitamin A, showed that it caused sterility in male mice.
Earlier results of the experiments using this RAR antagonist were published in the June 1st issue of Endocrinology, and an abstract extending the studies to longer drug delivery periods is scheduled for the Late Breaking Oral Session of ENDO 2011: The 93rd Annual Meeting & Expo in Boston, Massachusetts.
(The abstract, titled Meeting Men's Contraceptive Needs—Long-Term Oral-Administered Retinoic Acid Receptor Antagonist Inhibits Spermatogenesis in Mice with a Reversible and Rapid Recovery, will be presented at the session by first author Sanny S. W. Chung, Ph.D., on Saturday, June 4, 11:15 a.m., Room 157ABC, Boston Convention & Exhibition Center).
The researchers found that low doses of the drug stopped sperm production with no apparent side effects. And crucial for a contraceptive, normal fertility was restored soon after drug administration was terminated.
Earlier research had led the investigators to the discovery that manipulating the retinoid receptor pathway could interfere with the process of spermatogenesis, which is necessary for sperm production.
Scientists have known for almost 100 years that depriving an animal of dietary vitamin A causes male sterility. While investigating targeted loss of function of the gene encoding one of the RARs, RARalpha, which results in male infertility, senior author Debra J. Wolgemuth, Ph.D., ran across a paper by Bristol-Myers Squibb on a compound that was being tested for the treatment of skin and inflammatory diseases. The compound seemed to cause changes in the testis similar to the mutation that she and Dr. Chung were studying in Dr. Wolgemuth's lab.
(Dr. Wolgemuth is professor of genetics and development and of obstetrics and gynecology; and Dr. Chung is an associate research scientist, both at Columbia University Medical Center).
Bristol-Myers dropped its interest when it found that the compound also was ¬– in the company's words – "a testicular toxin." The paper did not elaborate on how the drug caused infertility, so Dr. Wolgemuth and her team tested the drug in mice to find out; they noted that the changes it caused were similar to what one sees with vitamin A-deficiency and loss of function of RARalpha.
"We were intrigued," said Dr. Wolgemuth. "One company's toxin may be another person's contraceptive."
To investigate whether the compound prevented conception at even lower levels than those cited in the company's study, Dr. Wolgemuth and her team placed the treated male mice with females and found that reversible male sterility occurred with doses as low as 1.0mg/kg of body weight for a 4-week dosing period.
One advantage of using a non-steroidal approach, the researchers say, is avoiding the side effects commonly associated with steroidal hormone-based methods.
Male steroid-based options have been plagued with adverse effects, including ethnic variability in efficacy, as well as an increased risk of cardiovascular disease and benign prostatic hyperplasia.
Another side effect of hormonal options for men has been diminished libido. That drawback will also likely be avoided if a method involving manipulation of the retinoid receptor pathway proves successful.
"We have seen no side effects, so far, and our mice have been mating quite happily," said Dr. Wolgemuth.
The researchers say the drug will not affect vision. Although dietary vitamin A is responsible for the production of light-sensitive receptors in the eye, it does not use the RARs in this process.
"An additional benefit of our compound is that it can be taken orally as a pill, avoiding the injection process. It also appears to have a very rapid effect on sperm production and an even more rapid recovery when fertility is desired," said Dr. Chung.
But to make the pill a reality, researchers need to show that the compound is safe, effective – and reversible – when used for years.
Drs. Wolgemuth and Chung are now planning longer-term studies to determine how long fertility can be disrupted and still recover after administration of the drug stops. "We hope that in the not so distant future, we may finally have more choices for people," said Dr. Chung.
Authors of the Endocrinology study are Sanny S. W. Chung, Xiangyuan Wang, Shelby S. Roberts, Stephen M. Griffey, Peter R. Reczek, and Debra J. Wolgemuth.
This study was supported in part by grants initially from CONRAD and subsequently from the NIH, NICHD.
The authors declare no financial or other conflicts of interest.
Columbia University Medical Center provides international leadership in basic, pre-clinical and clinical research, in medical and health sciences education, and in patient care. The medical center trains future leaders and includes the dedicated work of many physicians, scientists, public health professionals, dentists, and nurses at the College of Physicians and Surgeons, the Mailman School of Public Health, the College of Dental Medicine, the School of Nursing, the biomedical departments of the Graduate School of Arts and Sciences, and allied research centers and institutions. Established in 1767, Columbia's College of Physicians and Surgeons was the first institution in the country to grant the M.D. degree and is among the most selective medical schools in the country. Columbia University Medical Center is home to the largest medical research enterprise in New York City and State and one of the largest in the United States.
Media Contact
Karin Eskenazi
EurekAlert!
All latest news from the category: Life Sciences and Chemistry
Articles and reports from the Life Sciences and chemistry area deal with applied and basic research into modern biology, chemistry and human medicine.
Valuable information can be found on a range of life sciences fields including bacteriology, biochemistry, bionics, bioinformatics, biophysics, biotechnology, genetics, geobotany, human biology, marine biology, microbiology, molecular biology, cellular biology, zoology, bioinorganic chemistry, microchemistry and environmental chemistry.
Back to home
Newest articles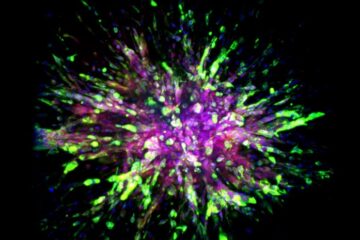 Scientists identify novel molecular biomarkers in cells
Studying a deadly type of breast cancer called triple negative, Johns Hopkins Medicine scientists say they have identified key molecular differences between cancer cells that cling to an initial tumor…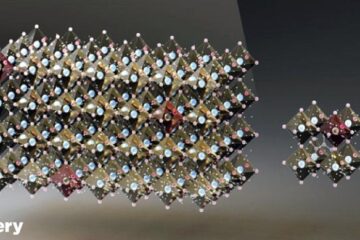 Getting more out of light
Tiny crystals, known as quantum dots, have enabled an international team to achieve a quantum efficiency exceeding 100 percent in the photocurrent generated in a hybrid inorganic-organic semiconductor. Perovskites are…
Antibiotics from natural substances
A new biosynthesis method has been developed. A research team with members from Goethe University Frankfurt and the University of Michigan in the USA is using bacterial biosynthesis to produce…