3D technology lets us look into the distant past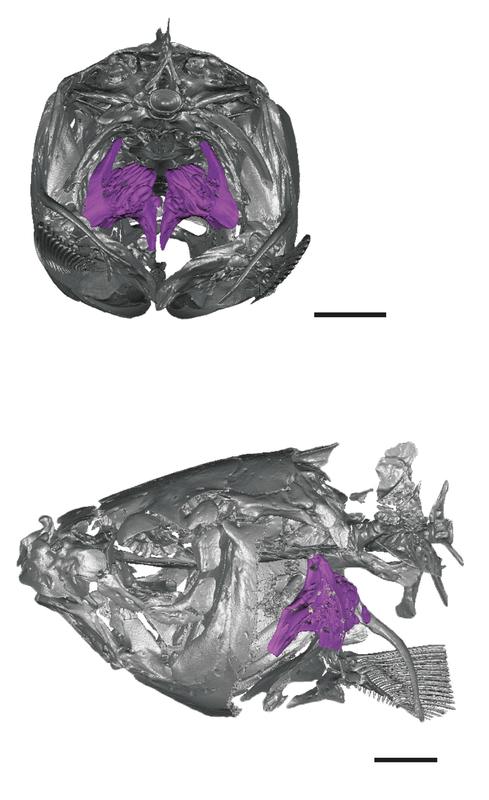 Researchers from the University of Tübingen and their colleagues from Switzerland have studied hundreds of fossil carp teeth for the first time using 3D technologies.
In four million-year old lake sediments from what is now the Armenian highlands, they found evidence of an astonishing variety of carp. Thanks to "virtual palaeontology," the researchers identified four closely-related species of Mesopotamian barb fish, so-called scrapers.
They believe that these species lived together in a giant system of lakes and formed a "species flock:" a group of closely related species inhabiting the same biotope. It is the first time that a species flock of freshwater fish has been found in western Asia.
Today, these carp species live in separate regions. Findings such as this can help us to understand evolutionary developments and the origins of species diversity.
The project was conducted by Anna Ayvazyan and Professor Madelaine Böhme of the Senckenberg Center for Human Evolution and Palaeoenvironment (HEP) at the University of Tübingen, in cooperation with Dr. Davit Vasilyan of the Jurassica Museum in Porrentruy (Switzerland). The results of their study have been published in the latest PLOS ONE.
The scrapers (genus Capoeta) are an ecologically specialized family of carp. They have a specialized diet, feeding only on algae, which they scrape off stones.
They live in rivers which flow through arid landscapes. Today, more than 30 species of scarpers are known. Until now, this variety of species was hard to explain; before the advent of 3D analysis, it was impossible to identify fossil carp species.
Three-dimensional models were created with the help of computer tomography; the researchers were then able to investigate the structure and shape of the fossil carp teeth. The 3D technology also provides high-resolution details of the tooth structures of living species.
"This method enables us to identify fossil species for the first time," says the first author of the study, doctoral researcher Anna Ayvazyan. "We've only just discovered the amazing diversity of species that existed four million years ago."
The species diverged in the Caucasus
With this precise species identification, evolutionary models for fish faunas of the Middle East and the Caucasus can now be created for the first time. The researchers think that that the evolution of the scrapers is a result of complex interactions between geological, biological and environmental processes. These factors determine a region's species formation processes and the geographical distribution of species over several million years.
The researchers say that, over five million years ago in western Asia, a species complex of scrapers developed in a huge lake system. Due to the collision of the Arabian continental plate with Eurasia, what is now the Armenian highlands began to rise by several kilometers. Today it comprises eastern Anatolia, northwestern Iran, Armenia, southern Georgia and western Azerbaijan, and is between 1,500 and 5,000 meters above sea level.
These mountain formation processes divided the giant lake system, and the separated scraper species survived in the western Asian rivers flowing from the highlands: the Euphrates, Tigris, Kura and Aras. The geological processes led to the further differentiation and development of new species of Mesopotamian barb.
Biodiversity is threatened by human activity around the world. The recently-published UN Biodiversity Report lists one in three of more than 15,000 known freshwater fish species as endangered; most of them due to pollution, climate change, overfishing and dam projects.
This is particularly true of carp, the biggest family of freshwater fish worldwide. They occur only in very limited areas (endemism) and their distribution depends on being able to swim from one body of water to another. To prevent the extinction of the species, it is important to understand which evolutionary mechanisms led to the emergence of this biodiversity.
Anna Ayvazyan
University of Tübingen
Terrestrial Palaeoclimatology
Phone +49 7071 29-77551
anna.ayvazyan@student.uni-tuebingen.de
A. Ayvazyan, D. Vasilyan, M. Böhme: Possible species-flock scenario for the evolution of the cyprinid genus Capoeta (Cypriniformes: Cyprinidae) within late Neogene lake systems of the Armenian Highland. PLOS ONE, 8. Mai 2019 https://doi.org/10.1371/journal.pone.0215543
Media Contact
Alisa Koch
idw - Informationsdienst Wissenschaft
Alle Nachrichten aus der Kategorie: Life Sciences
Articles and reports from the Life Sciences area deal with applied and basic research into modern biology, chemistry and human medicine.
Valuable information can be found on a range of life sciences fields including bacteriology, biochemistry, bionics, bioinformatics, biophysics, biotechnology, genetics, geobotany, human biology, marine biology, microbiology, molecular biology, cellular biology, zoology, bioinorganic chemistry, microchemistry and environmental chemistry.
Zurück zur Startseite
Neueste Beiträge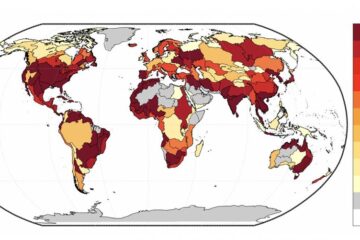 Humans drive most of the ups and downs in freshwater storage at Earth's surface
Water levels in the world's ponds, lakes and human-managed reservoirs rise and fall from season to season. But until now, it has been difficult to parse out exactly how much…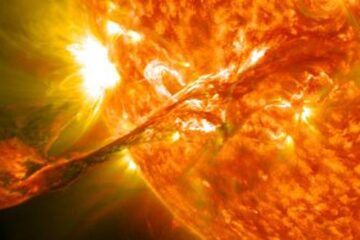 Source of hazardous high-energy particles located in the Sun
The source of potentially hazardous solar particles, released from the Sun at high speed during storms in its outer atmosphere, has been located for the first time by researchers at…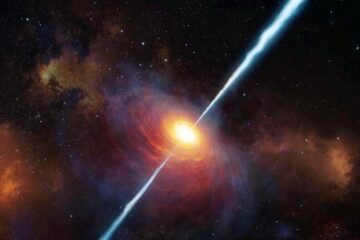 Most distant quasar with powerful radio jets discovered
With the help of the European Southern Observatory's Very Large Telescope (ESO's VLT), astronomers have discovered and studied in detail the most distant source of radio emission known to date….