Soft skin-like robots you can put in your pocket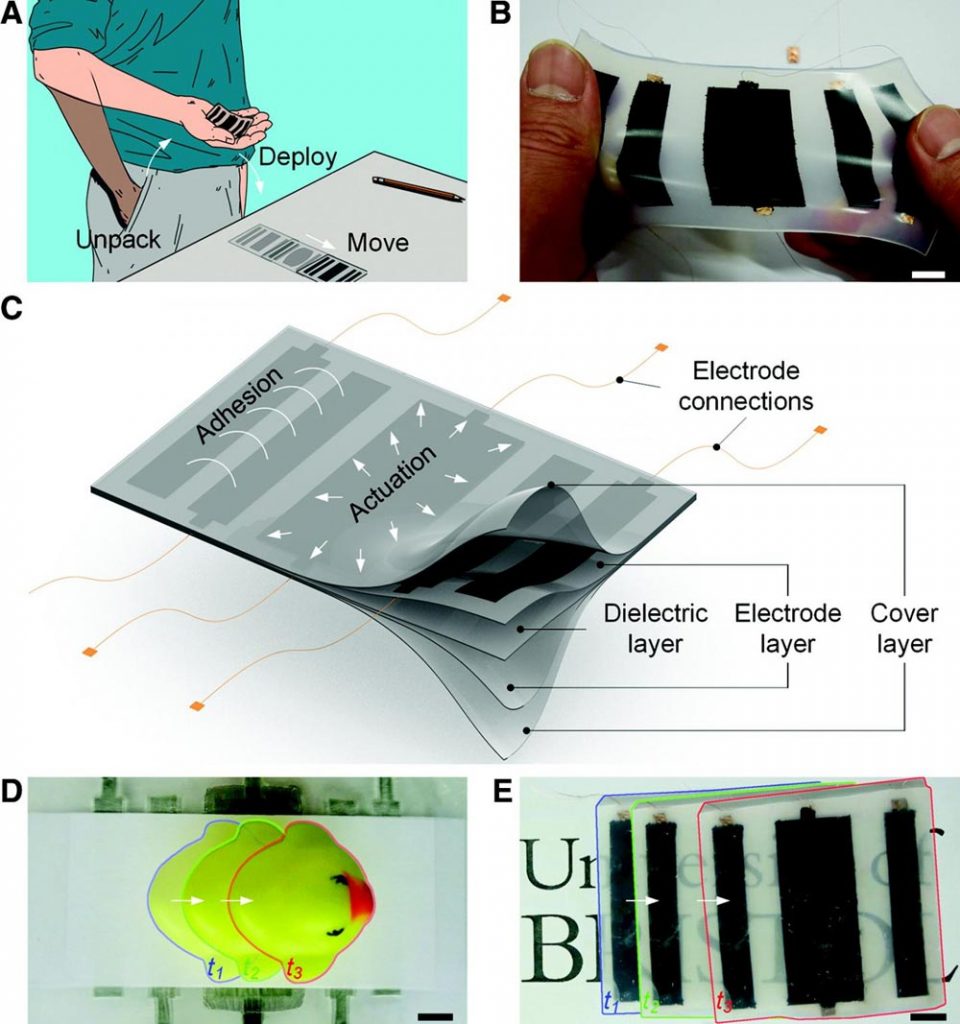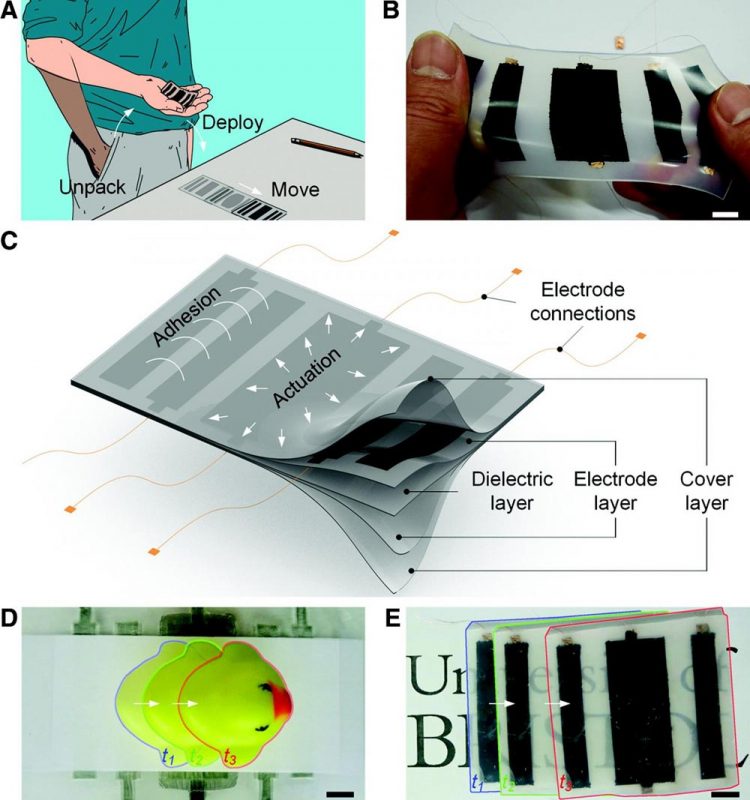 This new advance, published in Soft Robotics, could create new thin and light robots for environmental monitoring and deployment in hazardous environments, robot grippers for delicate objects and new wearable technologies.
Traditional robots are rigid and incompliant, whereas soft robots are compliant and can stretch and twist to adapt to their environments. Until now, soft robots have separated their movement abilities from their capabilities to grip the surface they move on.
Taking inspiration from biological skins and soft organisms like snails and slugs, researchers from Bristol's Faculty of Engineering, led by Professor of Robotics Jonathan Rossiter, have successfully demonstrated a new robotic skin that crawls across a surface by alternately contracting embedded artificial muscles and gripping the surface using electrical charges.
In the paper, the team describe how a robot made from the skin, called ElectroSkin, can be scrunched up, put in one's pocket and then later pulled out and thrown on a surface where it moves. ElectroSkin is a new fundamental building block for a range of soft next generation robots.
In the future, ElectroSkin robots could crawl up walls and across ceiling to clean them, explore difficult to reach environments including collapsed buildings, and be used in a range wearable second-skin devices.
Professor Rossiter said: "ElectroSkin is an important step toward soft robots that can be easily transported, deployed and even worn. The combination of electrical artificial muscles and electrical gripping replicated the movements of animals like slugs and snails, and where they can go, so could our robots!"
###
Paper: All-Soft Skin-Like Structures for Robotic Locomotion and Transportation, Jianglong Guo, Chaoqun Xiang, Andrew Conn, and Jonathan Rossiter, in Soft Robotics https://doi.org/10.1089/soro.2019.0059
Alle Nachrichten aus der Kategorie: Interdisciplinary Research
News and developments from the field of interdisciplinary research.
Among other topics, you can find stimulating reports and articles related to microsystems, emotions research, futures research and stratospheric research.
Zurück zur Startseite
Neueste Beiträge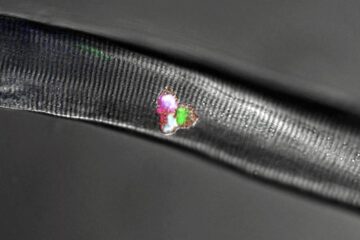 The key to proper muscle growth
When a muscle grows, because its owner is still growing too or has started exercising regularly, some of the stem cells in this muscle develop into new muscle cells. The…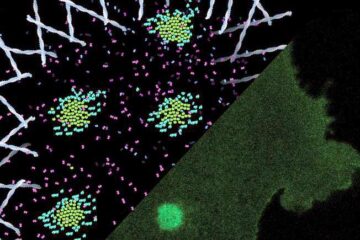 Cell biology: Signal transduction without signal
– receptor clusters can direct cell movement Whether we smell, taste or see, or when adrenaline rushes through our veins, all of these signals are received by our cells via…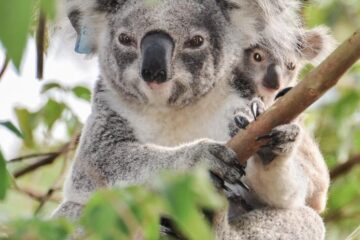 Retroviruses are re-writing the koala genome and causing cancer
Koalas are facing multiple environmental and health issues which threaten their survival. Along with habitat loss – accelerated by last year's devastating bush fires – domestic dog attacks and road…