Infliximab could offer long-term benefits to people with Crohn's disease
Sustained use of the drug infliximab could offer substantial clinical benefit to people with Crohn's disease, conclude authors of a study in this week's issue of THE LANCET.
Crohn's disease is a chronic inflammatory disorder of the intestines. Patients often have to be treated with steroids, which are associated with severe side-effects. Previous research has suggested that the drug infliximab could reduce disease symptoms in the short term; Stephen Hanauer and colleagues from the University of Chicago, USA, investigated whether treatment with infliximab every two months could be more effective in reducing the symptoms of Crohn's disease in the longer term compared with a single infusion of the drug.
355 patients with severe Crohn's disease from the USA, Europe, and Israel who responded within two weeks to an initial 5 mg/kg intravenous infusion of infliximab took part in the study. They were randomly assigned repeat infusions of placebo, repeat infusions of 5 mg/kg infliximab, or 10 mg/kg infliximab (after two treatments with 5mg/kg infliximab). Treatment took place at randomisation, after one month, and thereafter every two months for a year.
More than twice as many people given infliximab every two months were in remission after 30 weeks compared with patients who only received initial infliximab treatment followed by placebo. Patients given sustained infliximab responded for longer (for 38 and 54 weeks for 5mg/kg and 10mg/kg regimens, respectively) compared with patients given placebo (who only responded to treatment for an average of 19 weeks). Patients given infliximab were also more likely to discontinue use of steroids compared with those given placebo.
Stephen Hanauer comments: "This study was important to demonstrate a sustained response to maintenance treatment with infliximab in Crohn's disease, similar to the results with maintenance treatment for rheumatoid arthritis. After a series of inductive infusions at baseline, 2 and 6 weeks, patients were able to sustain their clinical responses and steroid-refractory patients were able to taper off prednisone while maintaining clinical remissions. Although dosing every eight weeks maintained remissions, the trial also demonstrated that many patients also benefit from re-treatment at shorter intervals if they lose their response prior to the 8-week maintenance schedule. The study also suggests that re-treatment or maintenance therapy with 10mg/kg may produce a longer duration of response than the 5mg/kg dose, again consistent with results in rheumatoid arthritis."
Media Contact
Richard Lane
alphagalileo
All latest news from the category: Interdisciplinary Research
News and developments from the field of interdisciplinary research.
Among other topics, you can find stimulating reports and articles related to microsystems, emotions research, futures research and stratospheric research.
Back to home
Newest articles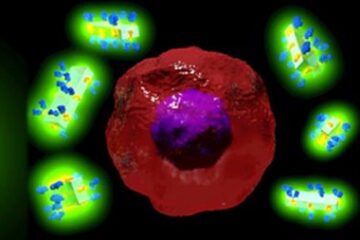 A world-first antibody-drug delivery system
It sounds like the stuff of science fiction: a man-made crystal that can be attached to antibodies and then supercharge them with potent drugs or imaging agents that can seek…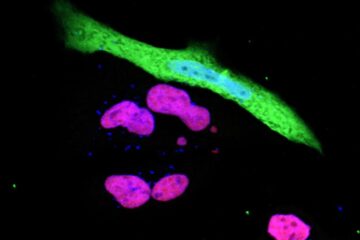 Revealed: How SARS-CoV-2 evades our immune system
Scientists at Hokkaido University and Texas A&M University have identified a key mechanism used by the SARS-CoV-2 virus to evade host immune systems. Researchers in Japan and the United States…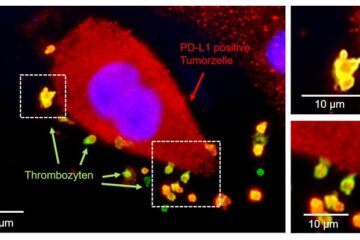 New approach developed to predict response of immunotherapies in lung cancer
New methodology at the University Hospital of Tübingen harnesses the function of platelets. At Tübingen University Hospital, a preclinical study led by Dr. Clemens Hinterleitner and Prof. Dr. Lars Zender,…