Robots with emotions being developed at Hertfordshire
Dr Lola Cañamero, part of the University's School of Computer Science team which took the robot out of the laboratory last year so that it could interact with humans in a house nearby, is co-ordinating a project which will develop robots that are capable of growing emotionally.
The FEELIX GROWING (FEEL, Interact, eXpress: a Global approach to development With Interdisciplinary Grounding) project, funded by the Sixth Framework Programme of the European Commission, aims to develop autonomous robots which will be capable of interacting with humans in everyday environments and will grow emotionally in accordance with the needs of the individuals with which it associates.
"The aim is to develop robots that grow up and adapt to humans in everyday environments," said Dr Cañamero. "If robots are to be truly integrated in humans' everyday lives as companions or carers, they cannot be just taken off the shelf and put into a real-life setting, they need to adapt to their environment."
Dr Cañamero is collaborating with Cynthia Breazeal at Massachusetts Institute of Technology (MIT) and Hideki Kozima, Communications Research Laboratory, Japan and with six universities and two businesses in various European countries to develop prototypes which are scheduled to be completed in just over three years.
"If robots are to live with people, instead of being taught everything, they should develop with their human users so that they can grow with them," said Dr Cañamero. "For example, if the human bursts into tears, the robot will gradually learn whether it is better to try to comfort them or leave them alone."
In this project, the researchers will also use robots as a tool to study attachment in humans and non-human primates.
The other partners in this project are: Centre National de la Recherche Scientifique, Université de Cergy Pontoise, Ecole Polytechnique Fédérale de Lausanne, University of Portsmouth, Institute of Communication and Computer Systems, Greece, Entertainment Robotics, Denmark and SAS Aldebaran Robotics, France.
Alle Nachrichten aus der Kategorie: Interdisciplinary Research
News and developments from the field of interdisciplinary research.
Among other topics, you can find stimulating reports and articles related to microsystems, emotions research, futures research and stratospheric research.
Zurück zur Startseite
Neueste Beiträge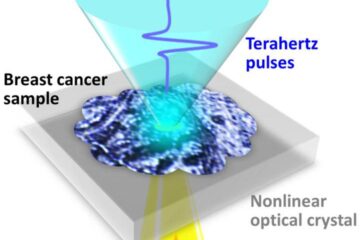 Key breakthrough towards on-site cancer diagnosis
No stain? No sweat: Terahertz waves can image early-stage breast cancer without staining. A team of researchers at Osaka University, in collaboration with the University of Bordeaux and the Bergonié…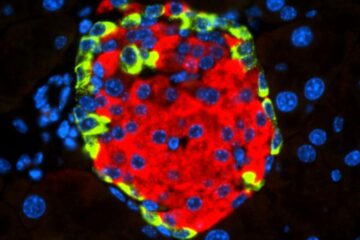 A CNIO team describes how a virus can cause diabetes
It has recently been described that infection by some enteroviruses – a genus of viruses that commonly cause diseases of varying severity – could potentially trigger diabetes, although its direct…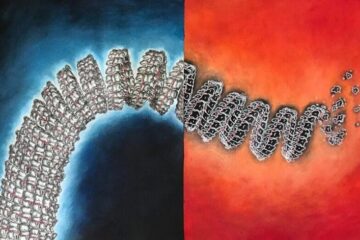 Targeting the shell of the Ebola virus
UD research team looking at ways to destabilize virus, knock it out with antivirals. As the world grapples with the coronavirus (COVID-19) pandemic, another virus has been raging again in…