Heritage at risk from climate change
A 'Noah's Ark' of historic buildings and monuments at risk from climate change is launched this month.
The three-year project brings together experts from 10 European countries including the UK, Italy, Sweden, Poland, the Czech Republic, Spain and Norway to investigate the effects of climate change and pollution on Europe's historic built environment over the next 100 years. Representing the UK are the University of East Anglia, University College London and the Ecclesiastical Insurance Group.
Hadrian's Wall, Trafalgar Square, the Charles Bridge in Prague, Cologne Cathedral and the Temples of Agrigento in Sicily are among the structures considered to be under threat.
Professor Peter Brimblecombe of the University of East Anglia said factors including wind-driven rain and sand, freeze-thaw cycles and radiation from the sun may start to impact on historic buildings in unpredictable ways.
"Changes in the composition of the atmosphere, for example more ozone, will impact on the fundamental chemical processes causing damage to building materials," said Prof Brimblecombe.
"An increase in wind speed may cause sea-salts to travel further inland and furthermore increase the impact of driving rain on buildings."
Launched earlier this month in Bologna, Italy, the Noah's Ark project will be the first in Europe to deal with the effects of environmental change on cultural heritage and should protect historic sites from the apocalyptic scenarios presented in the Hollywood film 'The Day after Tomorrow'.
Like the Biblical ark, the project will draw together a mass of environmental data and map the future of Europe's monumental heritage. In the past scientists and heritage experts have been predominantly concerned with deterioration caused by pollutants and acid rain, but more recently the focus has shifted to new climatic influences that may affect buildings in the longer term. For example, an increase in sun radiation may accelerate the deterioration of paint or other coatings used on buildings. Certain pressures may decrease slightly, too. There will be fewer freeze-thaw cycles in the future, so frost damage to building stones may be reduced.
The team of researchers will use a number of test sites to assess the risk from climate change, such as Prague which is affected from very cold winters combined with very hot summers and Venice which is at risk from both sea level rise and flooding.
The project will culminate in the drafting of a Vulnerability Atlas indicating the areas at greatest risk and showing how specific buildings are likely to react to future climatic conditions. Guidelines will also be published to help all those involved in cultural heritage management draft strategies for the future.
Noah's Ark has 1,200,000 Euros of European Commission funding and is being coordinated by the Institute for Sciences of the Atmosphere and Climate (ISAC) at the National Research Council in Bologna, Italy.
Dr Cristina Sabbioni of ISAC warned climate change would bring irreparable damage in its wake, especially to archaeological and historical works exposed to the open air.
"Sandstorms caused by desertification could lead to the erosion of stones used to build the ancient temples and historic palaces of southern Italy, while increased and severe flooding in northern Europe could create a hazard to structures built in wood or containing clay binders, materials that deteriorate on contact with water," she said.
"The topic of Cultural Heritage has never been considered as an indicator in reports and legislation on pollution and climate change, unlike other issues such as ecosystems, human health and agriculture."
All news from this category: Interdisciplinary Research
News and developments from the field of interdisciplinary research.
Among other topics, you can find stimulating reports and articles related to microsystems, emotions research, futures research and stratospheric research.
Back to the Homepage
Latest posts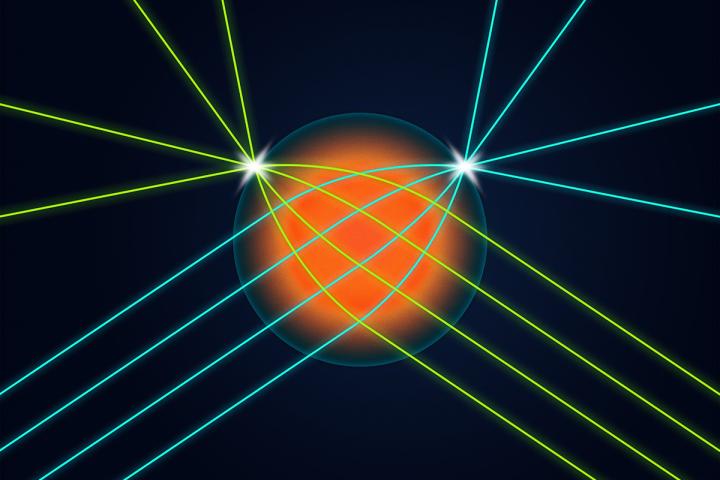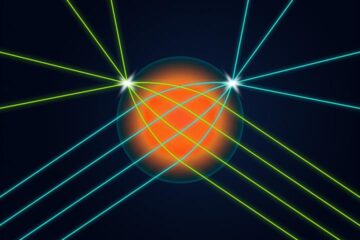 Researchers confront optics and data-transfer challenges with 3D-printed lens
Researchers have developed new 3D-printed microlenses with adjustable refractive indices – a property that gives them highly specialized light-focusing abilities. This advancement is poised to improve imaging, computing and communications…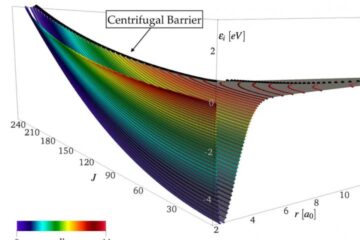 Research leads to better modeling of hypersonic flow
Hypersonic flight is conventionally referred to as the ability to fly at speeds significantly faster than the speed of sound and presents an extraordinary set of technical challenges. As an…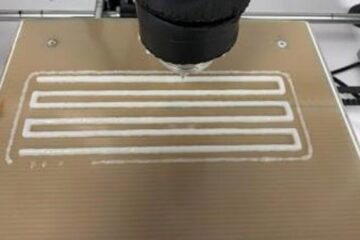 Researchers create ingredients to produce food by 3D printing
Food engineers in Brazil and France developed gels based on modified starch for use as "ink" to make foods and novel materials by additive manufacturing. It is already possible to…