Summit agrees to improve coordination of global Earth observation
High-level delegates from 30 countries and 22 international organisations agreed at the Earth Observation Summit held last Thursday in Washington to improve cooperation on Earth observation and to remove barriers to the exchange of information between countries and organisations.
ESA already carries out its Earth observation programmes in cooperation with other agencies or countries through mechanisms such as CEOS, the Committee of Earth Observation Satellites and IGOS-P, the Integrated Global Observing Strategy Partnership. Another good example of the way cooperation between space agencies can lead to increased utilisation of EO data is the International Charter on Space and Major Disasters. This provides data, at short notice, to civil protection agencies to help them deal with emergencies.
ESA is an active member of these organisations and also leads, together with the European Commission, Europe's major contribution to integrated global observation of the Earth – the Global Monitoring for Environment and Security (GMES) initiative. GMES also involves Eumetsat and European national space agencies in an integrated approach to support European policy.
Important though these initiatives are, what is still lacking is a truly global partnership to encompass all countries, rich and poor, which will allow the transfer and use of Earth observation information by all. Last Thursday's meeting was an important step in the right direction because it showed that the political will is now there to bring this about.
The declaration issued at the end of the meeting emphasised the need for timely long-term information as the basis for sound decision making; the need to coordinate strategies and systems; to assist developing countries to use and contribute to Earth observation data; and, to foster the exchange and integration of information obtained from the ground, as well as from planes and satellites. The Earth Observation Summit also agreed to prepare a 10-year Implementation Plan to build on existing systems and initiatives. ESA's delegation to the Summit was led by its Director General Jean-Jacques Dordain.
As a member of the panel on 'how to identify needs and how to fill the gaps' ESA's Director of Earth Observation Programmes, José Achache, described how a number of ESA's Earth Explorer missions such as the SMOS satellite to measure soil, moisture and ocean salinity; Cryosat to measure changes in the Earth's terrestrial and marine ice fields; and the ADM-Aeolus mission to provide global observations of three-dimensional wind fields, will make a unique contribution to global monitoring. These missions will improve our understanding of the Earth system, but there will remain a need to support long-term continuity of such observations beyond the research stage.
"For its part", says Achache, "ESA has already demonstrated, through its GMES and Oxygen initiatives, that it is a strong believer in global monitoring and improving access to Earth observation data. It is important that we contribute to the proposed global coordination, while maintaining the independent capacity to make observations in support of European policies in environment and civil security. A strong independent programme is a prerequisite for successful partnership. We support the Summit declaration and will do our part to ensure that it is implemented."
Work will now proceed with preparing the framework for the 10-year Implementation Plan in time for the next Ministerial Conference to be held in Tokyo before next summer. This will enable the Plan to be presented at the Ministerial Conference to be hosted by the European Union towards the end of 2004.
For further information please contact:
Stephen Briggs
ESA, Head Earth Observation Science
and Applications Department
Tel: +39-06-941-80400
Alle Nachrichten aus der Kategorie: Interdisciplinary Research
News and developments from the field of interdisciplinary research.
Among other topics, you can find stimulating reports and articles related to microsystems, emotions research, futures research and stratospheric research.
Zurück zur Startseite
Neueste Beiträge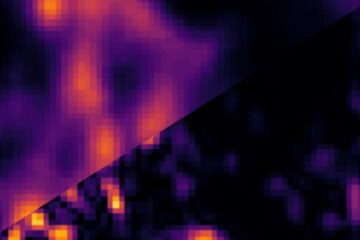 Microscopy beyond the resolution limit
The Polish-Israeli team from the Faculty of Physics of the University of Warsaw and the Weizmann Institute of Science has made another significant achievement in fluorescent microscopy. In the pages…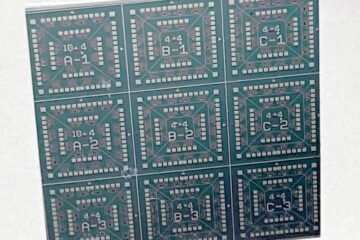 Material found in house paint may spur technology revolution
Sandia developed new device to more efficiently process information. The development of a new method to make non-volatile computer memory may have unlocked a problem that has been holding back…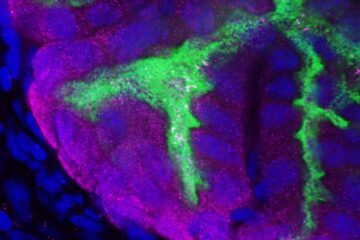 Immune protein orchestrates daily rhythm of squid-bacteria symbiotic relationship
Nearly every organism hosts a collection of symbiotic microbes–a microbiome. It is now recognized that microbiomes are major drivers of health in all animals, including humans, and that these symbiotic…