Biocompatibility to Ensure Body Friendly Parts
In recent years, the solution to the problem of diseased or damaged organs has been to replace the old with the new. By taking tissue from either a patient or a donor, surgeons have transplanted this to the damaged area and given many people a new lease of life.
The method is not without limitations, however. Issues such as the availability of donor organs and the need to use drugs to prevent the immune system rejecting the "foreign" tissue have prompted research into alternative ways to deal with the problem.
The focus is now changing from transplantation to implantation; replacing damaged tissues with natural and synthetic materials that have been altered so that they can take their place next to living tissues within our bodies without fear of rejection.
These implants or biomaterials can range from hip joint replacement to artificial heart valves and even to contact lenses. The extent to which an implant can successfully take over the job of a diseased tissue depends mainly on how well the surface of the biomaterial interacts with the cells of the body; its biocompatibility.
Researchers at the Conway Institute of Biomolecular and Biomedical Research, University College Dublin in collaboration with colleagues at the Institute for Surface Chemistry in Stockholm are looking at how cells react at a molecular level with different surface materials. In an article published last week in an American scientific journal, Proceedings of the National Academy of Sciences, this multidisciplinary team have shown not only how biomaterials interact with cells but also how they can be improved so that cells want to interact with the surface material.
Led by Dr. William Gallagher of the Conway Institute and supported by Enterprise Ireland and the Health Research Board, this research team are using advanced genetic technology to examine several thousand genes within human cells as they interact with a range of biomaterial surfaces. It is thought that this research will have significant implications in predicting whether a patient is likely to reject an implant and helping to decide the type of implant that is best suited to the patient.
Alle Nachrichten aus der Kategorie: Interdisciplinary Research
News and developments from the field of interdisciplinary research.
Among other topics, you can find stimulating reports and articles related to microsystems, emotions research, futures research and stratospheric research.
Zurück zur Startseite
Neueste Beiträge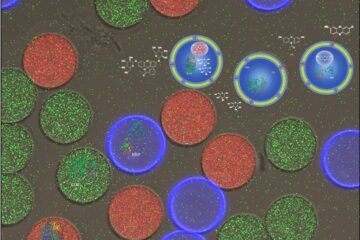 An artificial cell on a chip
Researchers at the University of Basel have developed a precisely controllable system for mimicking biochemical reaction cascades in cells. Using microfluidic technology, they produce miniature polymeric reaction containers equipped with…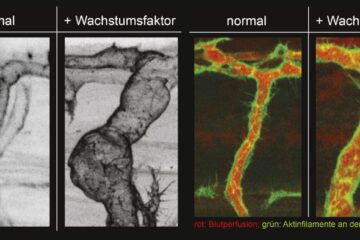 Specific and rapid expansion of blood vessels
Nature Communications: KIT researchers identify a new mechanism to control endothelial cell size and arterial caliber – basis for better treatment of heart infarct and stroke. Upon a heart infarct…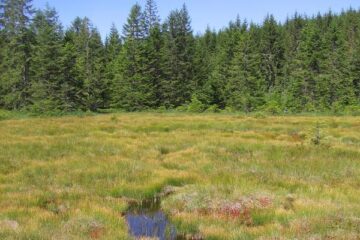 Climate change drives plants to extinction in the Black Forest in Germany
Climate change is leaving its mark on the bog complexes of the German Black Forest. Due to rising temperatures and longer dry periods, two plant species have already gone extinct…