Virtual reality helps scientists to see how we see
Oxford scientists are using the latest virtual reality technology to study how we perceive the world in 3D. The "immersive virtual reality" used by the Virtual Reality Research Group at Oxford University allows subjects to walk around or look up and down while what they see through a headset changes accordingly – they can explore the virtual environment by literally walking around. Meanwhile, the scientists monitor how they are perceiving the dimensions of their 'Matrix'-style world.
The researchers want to investigate how our visual system converts a 2D image on the retina into a 3D representation of the world – especially when we move around. Dr Andrew Glennerster, who heads the research group, explains: "Normally, as we move around, our eyes jump from object to object about three times a second, yet we are quite unaware of any change. We are also unaware of the swirling patterns of motion that are generated on the retina as we move in a static environment. How does the brain make sense of all this rapidly changing visual information?" By controlling that changing visual information using immersive virtual reality, the researchers can see how the brain reacts to specific visual cues.
In the experiments, visual environments are experienced in real time as the subject, wearing a headset projecting images to each eye, moves around. "The equipment tracks the observer's head, arm and eye movements and changes the images the eyes see through the headset so as to mimic the changes that would occur if they were exploring a real environment," explains Dr Glennerster. Previous research into 3D vision has usually been done with the observer's head clamped in one position.
The virtual reality system can also play tricks on the observer, to study how the brain reacts to controlled variations. In one experiment, the scene gradually expands as the observer walks through it. The researchers have found the observer's assumption that the room has stayed the same size is so strong that it seems to overcome evidence from motion parallax and binocular disparity (the normal visual cues for shape and size): people can be fooled into thinking two objects are the same size even when one is four times larger than the other.
The project draws together various disciplines, with psychologists and physiologists working in collaboration with engineers in the robotics group at Oxford. The research is in relatively early stages, but it could yield exciting results. "Very few experiments have ever been carried out that test how the brain represents 3D while a person is moving," says Dr Glennerster. "This forms part of a bigger question troubling neuroscience – how is information from different times and places linked together in the brain in a coherent way?"
Alle Nachrichten aus der Kategorie: Interdisciplinary Research
News and developments from the field of interdisciplinary research.
Among other topics, you can find stimulating reports and articles related to microsystems, emotions research, futures research and stratospheric research.
Zurück zur Startseite
Neueste Beiträge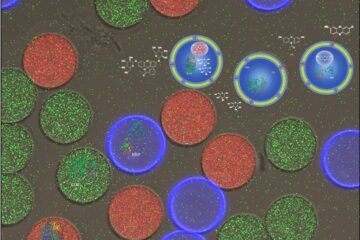 An artificial cell on a chip
Researchers at the University of Basel have developed a precisely controllable system for mimicking biochemical reaction cascades in cells. Using microfluidic technology, they produce miniature polymeric reaction containers equipped with…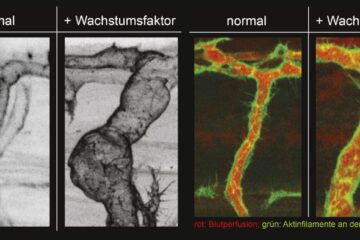 Specific and rapid expansion of blood vessels
Nature Communications: KIT researchers identify a new mechanism to control endothelial cell size and arterial caliber – basis for better treatment of heart infarct and stroke. Upon a heart infarct…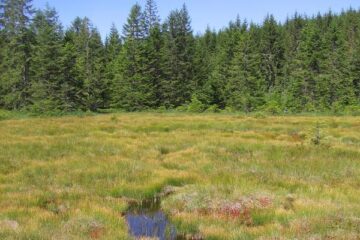 Climate change drives plants to extinction in the Black Forest in Germany
Climate change is leaving its mark on the bog complexes of the German Black Forest. Due to rising temperatures and longer dry periods, two plant species have already gone extinct…