Collaboration at EMSL produces innovative mass spectrometer
The future of proteomics is in good hands with one of the most powerful and versatile mass spectrometers being developed by scientists and engineers from the William R. Wiley Environmental Molecular Sciences Laboratory.
The high-throughput Fourier transform ion cyclotron resonance (FTICR) mass spectrometer and automated liquid chromatography (LC) system is a breakthrough in mass spectrometry capable of improving the understanding of protein production, function and interactions at the cellular level and beyond.
Proteomics is the study of proteins in the human genome that are made and change within a cell over time as the cells respond to disease or changes in their surrounding environment.
"The success of the high- throughput FTICR mass spectrometer and the automation system heralds the next generation of proteomics research," said Harold Udseth, technical leader of EMSL's High Performance Mass Spectrometry Facility.
Mass spectrometers are used to weigh atoms and molecules. This can be done with a precision of one part in five million, which, when applied to the human cell, will enable scientists to learn a great deal about how the cell works. "And once scientists fully understand how human cells work, they can begin to work on methodically solving problems involving things that go wrong in a cell such as cancer," Udseth said.
"The signature of the newest, high-throughput FTICR is the high resolution and high mass measurement accuracy of the system," Udseth continued. "It does better than other mass spectrometers available in measuring the mass of peptides (small structural units obtained by cutting proteins into pieces). It offers such sensitivity and precision that scientists can detect hundreds of thousands of peptide species in a single analysis." Identifying peptides is an important part of proteomics research to determine the role that proteins play in cells and living systems. Researchers expect that more than a million peptides are available in the proteins expressed within human cells.
The mass spectrometer project took nine months of concerted effort by a diverse team composed of scientists from the High Performance Mass Spectrometry Facility and engineers at the EMSL Instrument Development Laboratory (IDL), both of whom brought diverse talent and experience to the table. "It's essential to get the right people in the right place, people who have a desire to work together for a common goal," Udseth said. "In this case, everyone was inspired by the work."
The project required the replacement of the instrument's commercial ion manipulation optics with EMSL's patented ion funnel technology, as well as the design, development and construction of an automated LC system that incorporates a commercial autosampler and PNNL's high-pressure LC technology. Software written by researchers at EMSL is used to control the LC system and integrate it into a single operating system.
"We worked closely with Harold and his staff to understand and provide technical support to overcome the unique challenges of developing this cutting-edge research equipment," said Gordon Anderson, manager of the IDL. The IDL is an integral part of EMSL and includes staff with expertise in electronic circuit design and fabrication as well as software development. "Finding that common, underlying language between scientists and engineers paved the way to a satisfying collaboration," Anderson said.
A multidisciplinary team composed of scientists and engineers was key to the successful development of the cutting-edge, high-throughput Fourier transform ion cyclotron resonance (FTICR) mass spectrometer. The research tool significantly accelerates proteome analysis and provides accuracy and depth never before reached in proteome studies. This ability greatly enhances the understanding of protein production, function and interactions at the cellular level.
Alle Nachrichten aus der Kategorie: Interdisciplinary Research
News and developments from the field of interdisciplinary research.
Among other topics, you can find stimulating reports and articles related to microsystems, emotions research, futures research and stratospheric research.
Zurück zur Startseite
Neueste Beiträge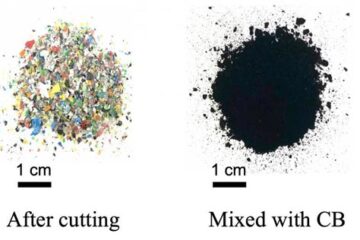 Flash graphene rocks strategy for plastic waste
Rice University lab detours potential environmental hazard into useful material. Plastic waste comes back in black as pristine graphene, thanks to ACDC. That's what Rice University scientists call the process…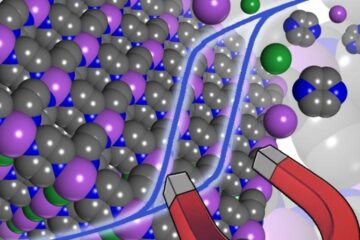 Towards next-generation molecule-based magnets
Magnets are to be found everywhere in our daily lives, whether in satellites, telephones or on fridge doors. However, they are made up of heavy inorganic materials whose component elements…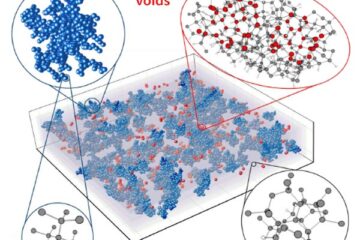 Order in the disorder …
… density fluctuations in amorphous silicon discovered Silicon does not have to be crystalline, but can also be produced as an amorphous thin film. In such amorphous films, the atomic…