Product-emotion-meter helps in product design
Choosing a product is largely an emotional process. The subject of Pieter Desmet's research project was to try to unravel this relationship between product and emotion. Along with his research, he also developed a Product-Emotion meter (PrEmo) with which emotions towards a product can be measured. Desmet will defend his thesis on Tuesday 25 June at TU Delft.
Emotions can, for example, lead us to drive a certain car or use a certain brand of toothpaste. Producers and developers of products are definitely aware of this fact. The result is that more and more producers are encouraging designers to manipulate the emotional impact of their designs. Desmet: "Often in design practice though, these emotions are seen as elusive and hard to influence. I have therefore tried to better define the concept of emotions and to apply this in an instrument that can help designers in their design process." According to Desmet, it's all about 'designing emotions.'
Desmet first tried to unravel the concept of emotions for himself. "It is a very elusive phenomenon," says Desmet, "but I was able to find out that emotions toward products are in fact real emotions. By real, I mean that these same emotions can also be found in the relational part of peoples' lives." Moreover, Desmet showed that emotions linked to products must be in the interest of the buyer. Desmet: "A person who feels drawn to a certain car has certain interests in the use or possession of that car: status or aesthetic pleasure, for example."
Using this knowledge Desmet developed a Product Emotion Measurement instrument (PrEmo), call it a product-emotion meter. Instead of using words, this programme shows emotions in the form of animations. Desmet: "A drawn model shows emotion by means of a facial expression and sound." Tests showed that people from the Netherlands and abroad only needed 14 forms of the model to recognize the emotions. "This by itself is already interesting. Moreover, there seem to be less cultural differences in communicating emotions than we thought." This makes it a powerful instrument in the research on emotions.
Desmet went on to create a database from the results of PrEmo, that could help designers in their quest to 'design product emotions.' Desmet: "By making the database accessible on the internet, more insight should be gained into products and emotions."
Media Contact
Maarten van der Sanden
alfa
All latest news from the category: Interdisciplinary Research
News and developments from the field of interdisciplinary research.
Among other topics, you can find stimulating reports and articles related to microsystems, emotions research, futures research and stratospheric research.
Back to home
Newest articles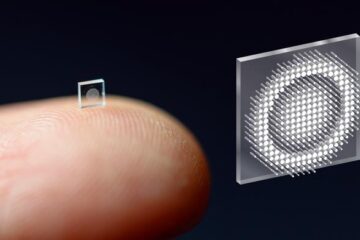 Researchers shrink camera to the size of a salt grain
Micro-sized cameras have great potential to spot problems in the human body and enable sensing for super-small robots, but past approaches captured fuzzy, distorted images with limited fields of view….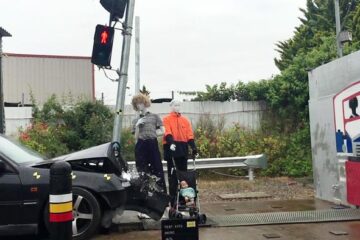 World-first product will be a lifesaving traffic stopper
Game-changing technology to design traffic lights that absorb kinetic energy, stopping them from crumpling when hit by a vehicle, will prevent thousands of fatalities and injuries each year and make…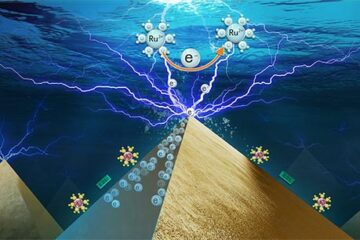 Scientists capture electron transfer image in electrocatalysis process
The involvement between electron transfer (ET) and catalytic reaction at electrocatalyst surface makes electrochemical process challenging to understand and control. How to experimentally determine ET process occurring at nanoscale is…