Universiteit of Groningen launches research centre for synthetic biology
Key participants in the Groningen initiative are the biochemist Prof. Bert Poolman (director of the new centre), molecular biologist Prof. Roel Bovenberg (also research leader at DSM in Delft), microbiologist Prof. Lubbert Dijkhuizen (director of the Groningen Biomolecular Sciences and Biotechnology Institute), organic chemist Prof. Ben Feringa (Jacobus van 't Hoff Professor of Molecular Sciences), physicist Prof. Jasper Knoester (director of the Zernike Institute for Advanced Materials) and molecular microbiologist Prof. Arnold Driessen. The key research areas of the CSB are as follows:
– cell factories for producing pharmaceuticals (including antibiotics) and important biological proteins
– systems for controlled drug delivery and new diagnostics
– materials (e.g. biosensors and biochips) based on biological components.
BioBricks
Until recently, biologists, chemists and biochemists were involved in studying complex biological systems. Synthetic biology takes things a step further: cells and cell components are built to a design produced by humans in order to produce specific products or devices. The starting point is not a cell (or cell component) that has evolved, but a synthetic cell (cell component) specifically designed to perform a non-natural function. Among other things, synthesized DNA is used, and natural as well as non-natural building blocks. As in architecture and electrical engineering, cell components ('BioBricks') and the production process will be standardized. In the future it may well be possible to build a complete synthetic cell.
Potential
Synthetic biology is seen as the 'third technological revolution', following on from the chip, the foundation of modern electronics, and biotechnology made possible with the discovery of the structure of DNA. Synthetic biology combines these two earlier developments, thus opening up new and promising possibilities. The University of Groningen therefore believes that it is of great strategic importance to invest in fundamental research that will advance this groundbreaking technology.
Support
The new centre, with four new Synthetic Biology sections, is not alone in this task, but will be supported by the Zernike Institute for Advanced Materials, the Stratingh Institute for Chemistry, and the Groningen Biomolecular Sciences and Biotechnology Institute (GBB). In the years to come, the CSB will launch an intensive recruitment campaign to attract top researchers and further steps will be taken to establish cooperative partnerships with knowledge centres and businesses in the Netherlands and abroad.
Alle Nachrichten aus der Kategorie: Interdisciplinary Research
News and developments from the field of interdisciplinary research.
Among other topics, you can find stimulating reports and articles related to microsystems, emotions research, futures research and stratospheric research.
Zurück zur Startseite
Neueste Beiträge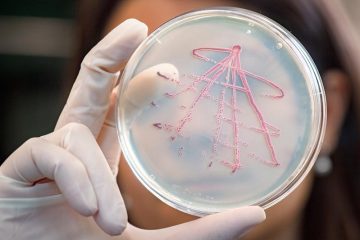 Grow faster, die sooner: How growth rates influence the fitness of bacteria
"The fitness of bacteria is more complex than expected," explains Ulrich Gerland, professor for the theory of complex biosystems at the Technical University of…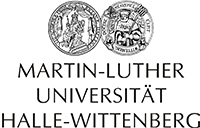 Spintronics: Researchers show how to make non-magnetic materials magnetic
In solid-state physics, oxide layers only a few nanometres thick are known to form a so-called two-dimensional electron gas. These thin layers, separated from…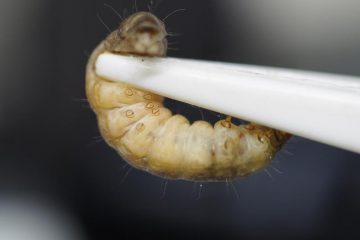 Caterpillars of the wax moth love eating plastic: Fraunhofer LBF investigates degradation process
Within the Framework of a research project on the chemical imaging analysis of plastic digestion in caterpillars (RauPE), a team from Fraunhofer LBF used…