Virtual Reality: Tile Based HEVC Video – Enabler for high quality VR streaming from Fraunhofer HHI
High-resolution in user Field of View (FoV) is required to foster a sense of immersion in VR video applications such as multiple times UHD resolution to cover full 360 degree surroundings. This large amount of data poses a major challenge to the whole chain of current state video streaming.
The bandwidth required for streaming of such content over the public Internet cannot be provided for most of users. Likewise, video decoders are typically not capable of decoding such high-resolution video, especially with constrained resources such as those of a mobile device.
A new approach for bitrate adaptively in Virtual Reality video applications is required. An inferior approach is to provide a stream per user or FoV orientation, which does not scale well and requires many separate encodings. A superior solution is facilitation of HEVC Tiles.
After encoding, this approach allows emphasis of the current user FoV within the 360 degree video through better quality or higher resolution on-the-fly. This is done in a lightweight fashion without transcoding by Fraunhofer HHI's technique for aggregation of tiles of different quality or resolution into a single common bitstream.
Fraunhofer HHI's underlying technique for Compressed Domain Tile Aggregation allows aggregating separate HEVC encoded videos into a single common HEVC bitstream through lightweight rewriting of header information. Using this technique, a suitable bitstream for each user can be easily generated on the fly without heavy processing on the server or client side.
This allows a more efficient bandwidth usage as video content outside the users current FoV can be transmitted with low quality or small resolution. Therefore, this technique enables a better decoder utilization such as 16K VR video quality using a 4K decoder.
Given Fraunhofer HHI's lightweight technique for Compressed Domain Tile Aggregation, usage of a single video decoder on the end device is enabled.
Furthermore, complete and market ready streaming solutions can be implemented based on the well-established MPEG standards family such as MPEG File Format and MPEG DASH which are fully compatible to the Compressed Domain Tile Aggregation technique.
Media Contact
Anne Rommel
Fraunhofer-Institut für Nachrichtentechnik Heinrich-Hertz-Institut
Alle Nachrichten aus der Kategorie: Information Technology
Here you can find a summary of innovations in the fields of information and data processing and up-to-date developments on IT equipment and hardware.
This area covers topics such as IT services, IT architectures, IT management and telecommunications.
Zurück zur Startseite
Neueste Beiträge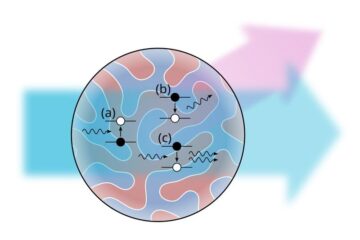 Who stole the light?
Self-induced ultrafast demagnetization limits the amount of light diffracted from magnetic samples at soft x-ray energies. Free electron X-ray lasers deliver intense ultrashort pulses of x-rays, which can be used…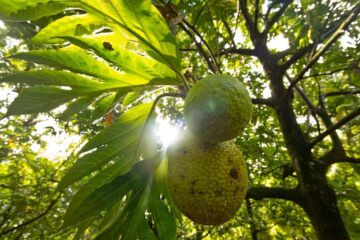 Could breadfruit be the next superfood?
UBC researchers say yes Breadfruit is sustainable, environmentally friendly and a high-production crop. A fruit used for centuries in countries around the world is getting the nutritional thumbs-up from a…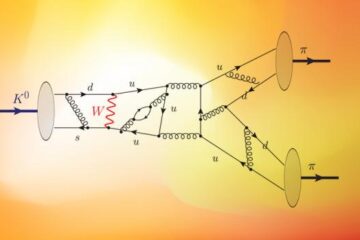 New calculation refines comparison of matter with antimatter
Theorists publish improved prediction for the tiny difference in kaon decays observed by experiments. -An international collaboration of theoretical physicists–including scientists from the U.S. Department of Energy's (DOE) Brookhaven National…