University of Nevada, Reno, scientists design indoor navigation system for blind
University of Nevada, Reno computer science engineering team Kostas Bekris and Eelke Folmer presented their indoor navigation system for people with visual impairments at two national conferences in the past two weeks.
The researchers explained how a combination of human-computer interaction and motion-planning research was used to build a low-cost accessible navigation system, called Navatar, which can run on a standard smartphone.
"Existing indoor navigation systems typically require the use of expensive and heavy sensors, or equipping rooms and hallways with radio-frequency tags that can be detected by a handheld reader and which are used to determine the user's location," Bekris, of the College of Engineering's Robotics Research Lab, said. "This has often made the implementation of such systems prohibitively expensive, with few systems having been deployed."
Instead, the University of Nevada, Reno navigation system uses digital 2D architectural maps that are already available for many buildings, and uses low-cost sensors, such as accelerometers and compasses, that are available in most smartphones, to navigate users with visual impairments. The system locates and tracks the user inside the building, finding the most suitable path based on the users special needs, and gives step-by-step instructions to the destination.
"Nevertheless, the smartphone's sensors, which are used to calculate how many steps the user has executed and her orientation, tend to pick up false signals," Folmer, who has developed exercise video games for the blind, said. "To synchronize the location, our system combines probabilistic algorithms and the natural capabilities of people with visual impairments to detect landmarks in their environment through touch, such as corridor intersections, doors, stairs and elevators."
Folmer explained that as touch screen devices are challenging to use for users with visual impairments, directions are provided using synthetic speech and users confirm the presence of a landmark by verbal confirmation or by pressing a button on the phone or on a Bluetooth headset. A benefit of this approach is that the user can leave the phone in their pocket leaving both hands free for using a cane and recognizing tactile landmarks.
"This is a very cool mix of disciplines, using the user as a sensor combined with sophisticated localization algorithms from the field of robotics," Folmer, of the University's Computer Science Engineering Human-Computer Interaction Lab, said.
The team is currently trying to implement their navigation system in other environments and integrate it into outdoor navigation systems that use GPS.
"My research is motivated by the belief that a disability can be turned into an innovation driver," Folmer said. "When we try to solve interaction design problems for the most extreme users, such as users with visual impairments, there is the potential to discover solutions that may benefit anyone. Though the navigation system was specifically developed for users with visual impairments, it can be used by sighted users as well."
For their work on the indoor navigation system for the blind, Bekris and Folmer recently won a PETA Proggy Award for Leadership in Ethical Science. PETA's Proggy Awards ("Proggy" is for "progress") recognize animal-friendly achievements. The navigation system was deemed such an achievement because it could decrease the need to rely on guide dogs.
They presented and demonstrated their research at the IEEE International Conference on Robotics and Automation in St. Paul., Minn. on May 15 and on May 7 at the CM SIGCHI Conference on Human Factors in Computing Systems, which is the premier international conference on human-computer interaction.
For more information on the system, visit http://eelke.com/navatar. For more information about the University of Nevada, Reno College of Engineering, visit http://www.unr.edu/engineering/.
Nevada's land-grant university founded in 1874, the University of Nevada, Reno has an enrollment of 18,000 students and is ranked in the top tier of the nation's best universities. Part of the Nevada System of Higher Education, the University has the system's largest research program and is home to the state's medical school. With outreach and education programs in all Nevada counties and with one of the nation's largest study-abroad consortiums, the University extends across the state and around the world. For more information, visit www.unr.edu.
Media Contact:
Mike Wolterbeek
Media Relations Officer
University Media Relations
University of Nevada, Reno/108
Reno, NV 89557
mwolterbeek@unr.edu
Media newsroom: http://newsroom.unr.edu
775-784-4547 phone
775-784-1422 fax
Media Contact
Mike Wolterbeek
EurekAlert!
All latest news from the category: Information Technology
Here you can find a summary of innovations in the fields of information and data processing and up-to-date developments on IT equipment and hardware.
This area covers topics such as IT services, IT architectures, IT management and telecommunications.
Back to home
Newest articles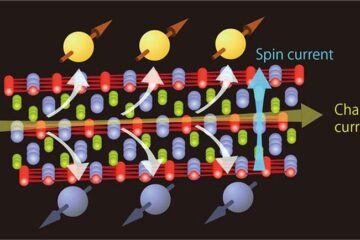 Topological materials open a new pathway for exploring spin hall materials
A group of researchers have made a significant breakthrough which could revolutionize next-generation electronics by enabling non-volatility, large-scale integration, low power consumption, high speed, and high reliability in spintronic devices….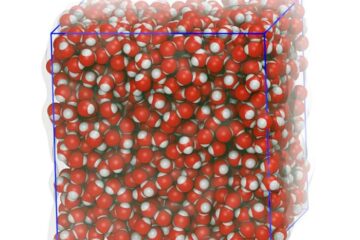 Evaluating the shear viscosity of different water models
A researcher from Japan evaluates the shear viscosities of popular water models widely used in biomolecular research. Water is one of the most abundant substances on Earth and partakes in…
Scientists successfully maneuver robot through living lung tissue
Lung cancer is the leading cause of cancer-related deaths in the United States. Some tumors are extremely small and hide deep within lung tissue, making it difficult for surgeons to…