The future of robotics is soft and tactile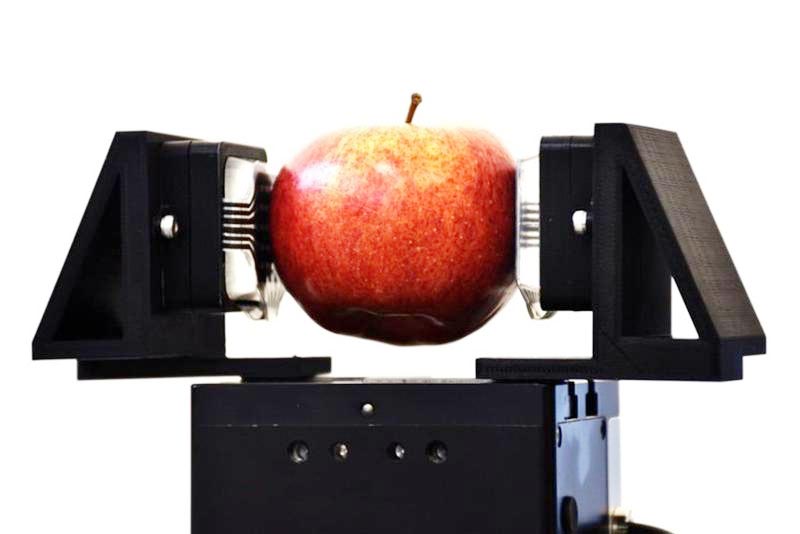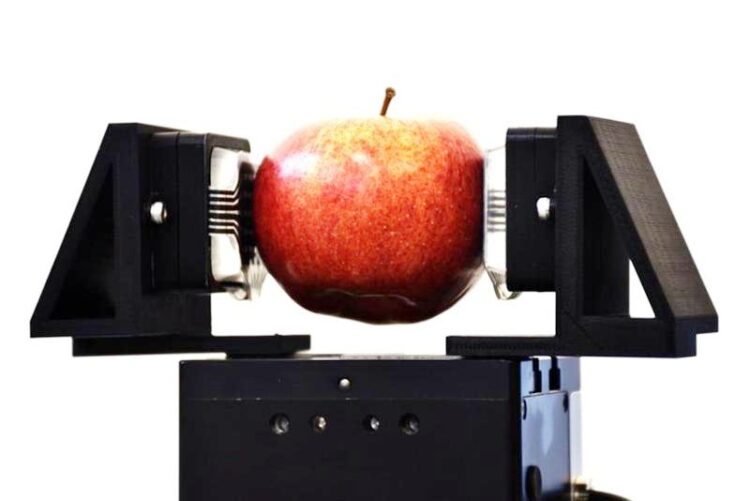 TUD startup teaches robots to feel.
Robotics has evolved at an unprecedented rate over the past several decades. Yet many robots remain inflexible, cumbersome and noisy. Now, the TU Dresden spin-off PowerON seeks to change that. It aims to break down the barrier between humans and robots.
The next generation of robotics will feature sensory skins, fabricated muscles and artificial neurons printed on flexible materials, opening up new fields of application. "We're observing a drastic upward trend in automation across all areas of industry and will soon see more of this in our everyday life," says Dr. Markus Henke, Junior Research Group Leader at TU Dresden's Institute of Semiconductors and Microsystems and CEO of PowerON.
The start-up uses the results of collaborative research conducted by TU Dresden and the University of Auckland in New Zealand, where Markus Henke completed a two-year postdoc fellowship after earning his doctorate at our Faculty of Electrical and Computer Engineering. In close cooperation with TU Dresden, he and the local team explored the scientific foundations of multifunctional dielectric elastomers in soft robotics as part of a Marie Curie Fellowship awarded by the European Commission. Upon his return to TU Dresden, he and his colleagues founded PowerON with the help and support of the dresden | exists start-up service start-up grant and venture capital funding. In addition, Dr. Markus Henke acquired an Emmy Noether Junior Research Group at the Chair of Microsystems, which studied the foundations of bioinspired robotics based on dielectric elastomers.
"Once the technology is advanced enough, we expect to encounter robots not just in the industry but also in our daily lives." To this end, the PowerON team wants to use its very first product – a type of sensory fingertip for industrial robots – to substantially expand on robots' fields of application and allow conventional robot grippers to perform more delicate tasks. These could prove useful for handling fragile items such as eggs or test tubes, removing rubber products from injection molds, harvesting fruits and vegetables, or even being implemented at home and in medical care. With a view to the decreasing number of skilled workers, researchers see great potential in this area. The initial practical tests are set to begin in the coming weeks. The first demonstrator to exhibit the interplay of touch-sensitive skin, manufactured muscles and artificial neurons has already been completed. It is a gripper that is exclusively powered by artificial muscles, which are, in turn, controlled by artificial neurons. The gripper is a 3D print of flexible materials, does not feature any conventional joints and is equipped with a tactile skin that can feel how and where an object is gripped.
PowerON works closely with TU Dresden and is a partner in the large-scale research project "6G-life." "This partnership is a testament to the cooperation potential between science and industry and how such collaborative projects can contribute to quickly transferring scientific findings into commercial products," says Prof. Andreas Richter, Chair of Microsystems and Director of the Institute of Semiconductors and Microsystems.
Wissenschaftliche Ansprechpartner:
Dr.-Ing. E.-F. Markus Henke
Tel.: +49 351 463-39962
Email: markus.henke@tu-dresden.de
Weitere Informationen:
First SAXONY! TechTalks on December 6, 202
https://tu-dresden.de/ing/elektrotechnik/ihm/ms/forschung/meitner-nfg Emmy Noether Junior Research Group MEiTNER
https://www.poweron.one PowerON spin-off
Media Contact
Claudia Kallmeier Pressestelle
Technische Universität Dresden
All latest news from the category: Information Technology
Here you can find a summary of innovations in the fields of information and data processing and up-to-date developments on IT equipment and hardware.
This area covers topics such as IT services, IT architectures, IT management and telecommunications.
Back to home
Newest articles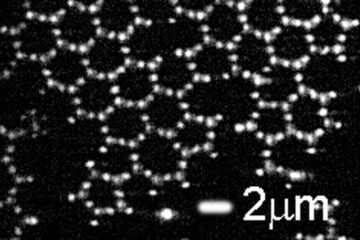 Graphene grows – and we can see it
Graphene is the strongest of all materials. On top of that, it is exceptionally good at conducting heat and electrical currents, making it one of the most special and versatile…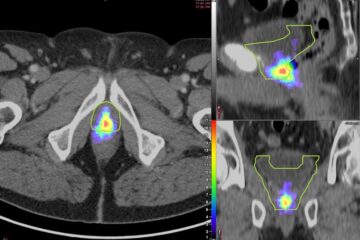 PSMA PET improves decision making for prostate cancer treatment
Detailed PSMA PET mapping of cancer recurrence in the prostate bed shows that current radiotherapy contouring guidelines—which determine the target areas for treatment—miss a significant number of lesions and may…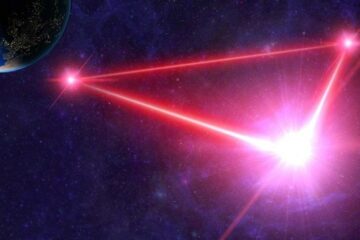 The search for the missing gravitational signal
A new SISSA study proposes an array of interferometers in space to detect subtle fluctuations in the background gravitational signals that may reveal the secrets of black hole mergers. Every…