Could this be the end for speed cameras?
Dimitrios Georgoulas, who is 27, has won this year's Student Project of the Year category in The Computing Awards for Excellence 2007 after taking the same prize for a different project last year.
The Awards recognise student achievement in the field of Information Technology (IT) and receive entries from across the UK. Dimitrios was thrilled to be a winner again and received this year's accolade from host Sanjeev Baskar, star of BBC's The Kumars at No. 42 at an awards ceremony in London.
Dimitrios' project, entitled 'Intelligence-Based System for Wireless Sensor Networks', involved creating an advanced computer software system which connects to wireless sensor devices and monitors the speed of a moving vehicle or object. The name of the software is In-Motes EYE, and it was designed to monitor acceleration, light and temperature variation. It works without the need for human intervention.
In theory, this could be a revolutionary discovery for speed control and have a direct affect on government laws and the whole of the motor industry. The sensors and software provide an accurate answer to speed monitoring without the flaws of speed cameras. Sensors could be fitted or built into cars, with the readings being relayed to a control centre (which contains the software), with no need for cameras. One flaw of the speed camera which does not occur with the wireless system is that cameras are unable to capture speeding vehicles if they are changing lanes.
The concept for the project was developed as a major component of Dimitrios' PhD research at Aston University's School of Engineering & Applied Science. It had to stand up to scrutiny from the discerning readership of Computing magazine and a distinguished panel of experts from the IT industry. Dimitrios was also tested on the project's potential to advance, improve or develop IT.
The Computing Awards are a highly regarded accreditation in the IT industry and these two consecutive wins for Dimitrios will almost certainly set him apart from the crowd.
'It is a really great honour to win this national award for a second year running. The awards ceremony presented a great opportunity to meet leading industry thinkers, which should secure the project real recognition,' he said.
All news from this category: Information Technology
Here you can find a summary of innovations in the fields of information and data processing and up-to-date developments on IT equipment and hardware.
This area covers topics such as IT services, IT architectures, IT management and telecommunications.
Back to the Homepage
Latest posts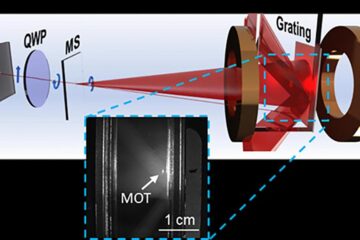 Bringing atoms to a standstill: NIST miniaturizes laser cooling
It's cool to be small. Scientists at the National Institute of Standards and Technology (NIST) have miniaturized the optical components required to cool atoms down to a few thousandths of…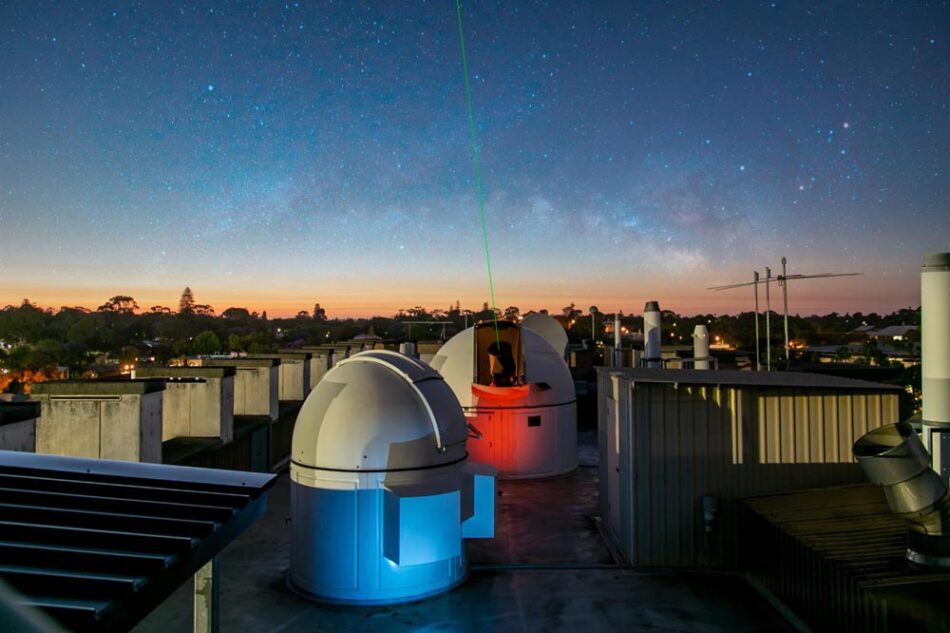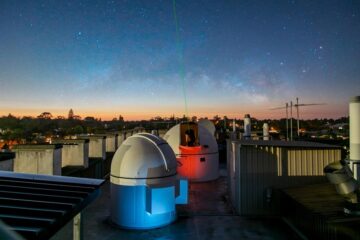 Record-breaking laser link could help us test whether Einstein was right
Scientists from the International Centre for Radio Astronomy Research (ICRAR) and The University of Western Australia (UWA) have set a world record for the most stable transmission of a laser signal through…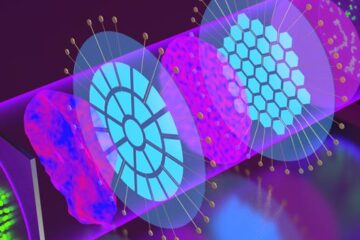 Adaptive optics with cascading corrective elements
A cascaded dual deformable phase plate wavefront modulator enables direct AO integration with existing microscopes–doubling the aberration correction range and greatly improving image quality. Microscopy is the workhorse of contemporary…