Wireless data transfer to aid newspaper carriers
Every night 2.1 million newspapers are delivered to mailboxes in Finland. In order to make the delivery even more effortless, wireless data transfer will be harnessed to aid newspaper carriers.
In the three-year TLX technology programme recently completed by Tekes, the Technical Research Centre of Finland (VTT) has investigated methods of wireless control and monitoring of the newspaper delivery chain.
"In addition to various portable devices like mobile phones and PDA computers, information and communication technology can also be attached to clothes and vehicles," states Mr. Olli Kuusisto, Researcher at VTT Information Technology.
"The newspaper production chain functions electronically up to the point when the newspapers are delivered. Now we also want delivery to become part of the electronic chain."
Early delivery to the subscriber`s home address is one of the main factors in maintaining the competitive edge of a newspaper. Transport and delivery form a major part of the production costs of newspapers. That is why it is profitable to invest in the development of the delivery stage.
The study will continue until the end of the year 2003, and its aim is to define the monitoring and control system of the delivery chain comprised of many different parties. In the course of the project, an interactive electronic delivery book and an Internet-based communication and review system for the process will be piloted.
"An interactive electronic delivery book is a portable electronic device which provides the newspaper carrier with information about which newspaper is to be delivered to a certain address. The information technology system allows the carrier to communicate with his boss and other members of the delivery team," Mr. Kuusisto explains.
"Route guidance in the form of digital maps and voice guidance could also be added to the interactive electronic delivery book to be used by new or temporary newspaper carriers. Now the devices have been developed to a level where practical experiments are technically possible."
In the Internet-based communication and review system, process data is collected to a database, in which the parties involved in delivery can check the delivery situation.
According to Mr. Kuusisto, it is of vital importance in this project to really find out and listen to the opinions of the newspaper carriers and to gain experience in the use of the devices in field conditions.
All latest news from the category: Information Technology
Here you can find a summary of innovations in the fields of information and data processing and up-to-date developments on IT equipment and hardware.
This area covers topics such as IT services, IT architectures, IT management and telecommunications.
Back to home
Newest articles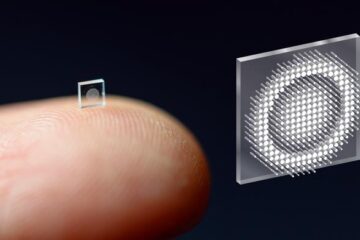 Researchers shrink camera to the size of a salt grain
Micro-sized cameras have great potential to spot problems in the human body and enable sensing for super-small robots, but past approaches captured fuzzy, distorted images with limited fields of view….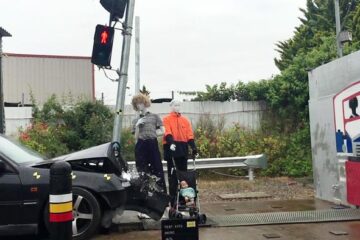 World-first product will be a lifesaving traffic stopper
Game-changing technology to design traffic lights that absorb kinetic energy, stopping them from crumpling when hit by a vehicle, will prevent thousands of fatalities and injuries each year and make…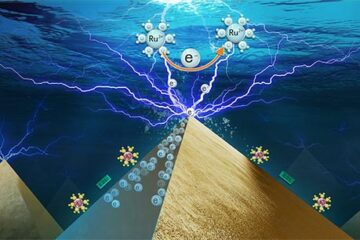 Scientists capture electron transfer image in electrocatalysis process
The involvement between electron transfer (ET) and catalytic reaction at electrocatalyst surface makes electrochemical process challenging to understand and control. How to experimentally determine ET process occurring at nanoscale is…