Wireless data transfer to aid newspaper carriers
Every night 2.1 million newspapers are delivered to mailboxes in Finland. In order to make the delivery even more effortless, wireless data transfer will be harnessed to aid newspaper carriers.
In the three-year TLX technology programme recently completed by Tekes, the Technical Research Centre of Finland (VTT) has investigated methods of wireless control and monitoring of the newspaper delivery chain.
"In addition to various portable devices like mobile phones and PDA computers, information and communication technology can also be attached to clothes and vehicles," states Mr. Olli Kuusisto, Researcher at VTT Information Technology.
"The newspaper production chain functions electronically up to the point when the newspapers are delivered. Now we also want delivery to become part of the electronic chain."
Early delivery to the subscriber`s home address is one of the main factors in maintaining the competitive edge of a newspaper. Transport and delivery form a major part of the production costs of newspapers. That is why it is profitable to invest in the development of the delivery stage.
The study will continue until the end of the year 2003, and its aim is to define the monitoring and control system of the delivery chain comprised of many different parties. In the course of the project, an interactive electronic delivery book and an Internet-based communication and review system for the process will be piloted.
"An interactive electronic delivery book is a portable electronic device which provides the newspaper carrier with information about which newspaper is to be delivered to a certain address. The information technology system allows the carrier to communicate with his boss and other members of the delivery team," Mr. Kuusisto explains.
"Route guidance in the form of digital maps and voice guidance could also be added to the interactive electronic delivery book to be used by new or temporary newspaper carriers. Now the devices have been developed to a level where practical experiments are technically possible."
In the Internet-based communication and review system, process data is collected to a database, in which the parties involved in delivery can check the delivery situation.
According to Mr. Kuusisto, it is of vital importance in this project to really find out and listen to the opinions of the newspaper carriers and to gain experience in the use of the devices in field conditions.
Alle Nachrichten aus der Kategorie: Information Technology
Here you can find a summary of innovations in the fields of information and data processing and up-to-date developments on IT equipment and hardware.
This area covers topics such as IT services, IT architectures, IT management and telecommunications.
Zurück zur Startseite
Neueste Beiträge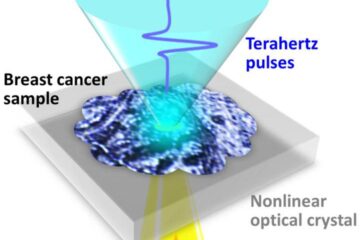 Key breakthrough towards on-site cancer diagnosis
No stain? No sweat: Terahertz waves can image early-stage breast cancer without staining. A team of researchers at Osaka University, in collaboration with the University of Bordeaux and the Bergonié…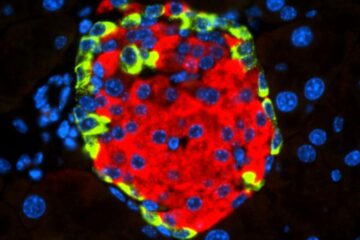 A CNIO team describes how a virus can cause diabetes
It has recently been described that infection by some enteroviruses – a genus of viruses that commonly cause diseases of varying severity – could potentially trigger diabetes, although its direct…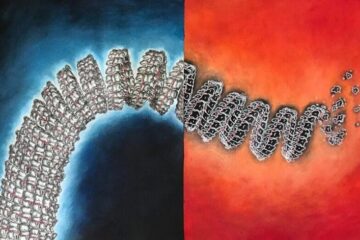 Targeting the shell of the Ebola virus
UD research team looking at ways to destabilize virus, knock it out with antivirals. As the world grapples with the coronavirus (COVID-19) pandemic, another virus has been raging again in…