Hertfordshire to provide fully interactive learning experience
The Hertfordshire team's application entitled 'WeLearn' has reached the finals of the Microsoft UK Imagine Cup – Software Development Challenge which will be held in Reading on 30 March.
This year's theme is Imagine a world where technology enables a better education for all and Ben Hall, Paul Rodger and Chris Gaister, supervised by tutor David Bowes, believe that they have developed an application which will greatly enhance the student learning experience.
The idea emerged when Ben was sitting in an airport facing a seven hour delay and wished that he could view his textbooks on his laptop so that he could do some revision.
"I started to think about interactive textbooks and how they might work," he said.
Ben sat down with David and the other team members to assess the current situation with textbooks and found that the cost associated with them and the fact that they become outdated quickly, meant that a viable alternative was needed to enable students to learn and share information more effectively.
The team set out to develop an application which will allow teachers, publishers and students to create fully interactive textbooks, which can be distributed and then viewed using the interactive application or other third party applications.
"The beauty of this is that it will allow students to access their textbooks online, make notes, and build up a whole book of lecture notes within them," said Chris. "The unique selling point is the interactive quality."
'WeLearn' will also use advanced text layout features which will give readers a more interactive feel and also allow them to adjust text size to their own requirements.
"Textbooks in education haven't changed much over the years and very few are available on line," said Paul. "No one else has developed anything like this before and provided a space where textbooks can be annotated and shared in this way."
Alle Nachrichten aus der Kategorie: Information Technology
Here you can find a summary of innovations in the fields of information and data processing and up-to-date developments on IT equipment and hardware.
This area covers topics such as IT services, IT architectures, IT management and telecommunications.
Zurück zur Startseite
Neueste Beiträge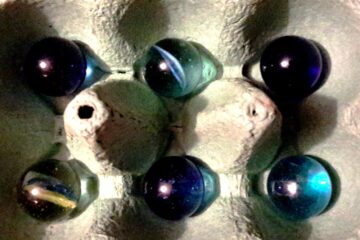 Theoreticians show which quantum systems are suitable for quantum simulations
A joint research group led by Prof. Jens Eisert of Freie Universität Berlin and Helmholtz-Zentrum Berlin (HZB) has shown a way to simulate the quantum physical properties of complex solid…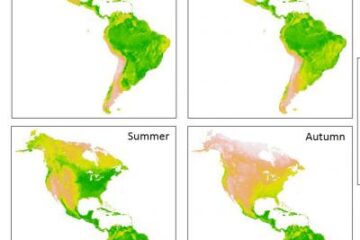 Most migratory birds rely on a greening world
Continued climate change could spell disaster for many species. A new study from the Cornell Lab of Ornithology confirms that most birds–but not all–synchronize their migratory movements with seasonal changes…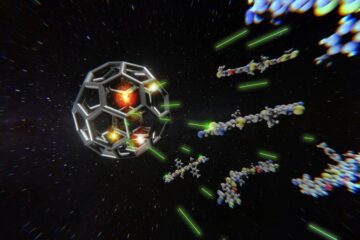 A question of affinity: How to design organic solar cell materials
A collaboration of scientists from the Max Planck Institute for Polymer Research (MPI-P) in Germany and the King Abdullah University of Science and Technology (KAUST) in Saudi Arabia have recently…