New supercomputer brings unique opportunities for Swedish brain research
The computer system – Blue Gene – is the first of its kind in the Nordic region and will be installed in the Parallel Computer Centre at the Royal Institute of Technology. The joint project, which will cost an estimated SKr 20 million, was presented today at a press conference in Stockholm.
"The combination of such enormous computer capacity and a high-resolution PET camera is unique in the world," says Hans Forssberg, Vice President of Karolinska Institutet and representative of the SBI. "Add to this the proximity to patients and clinical practice and we get entirely new opportunities for brain research from both a Swedish and international perspective."
The SBI was set up by Karolinska Institutet, the Royal Institute of Technology and Stockholm University to promote cutting-edge research into the cognitive functions of the brain, such as memory and learning or emotions, action and perception. Such research is attacked from three angles: development and ageing, gender differences, and brain diseases (Alzheimer's, schizophrenia or ADHD). Important tools for scientists working on these areas include high-performance computational resources for simulation and image analysis.
The SBI was also established to team up with industry to drive the development of innovation projects concerning medicines, advanced computer technology, memory research, medical image processing, and the rehabilitation of people with brain injuries.
"The purpose of Blue Gene will be to give scientists extreme computational power to help them develop a deeper understanding of brain function so that they can improve the diagnosis and treatment of diseases of the nerve system and the brain," says Ajay Royyuru, head of the Computational Biology Centre at IBM Research. "Blue Gene has established itself as the world's leading supercomputer architecture, and suits the needs of the SBI down to the ground."
"We're also creating two new research posts – one at IBM Research outside New York and one at the SBI in Stockholm," he continues. "These researchers will be developing new algorithms and methods for making better use of Blue Gene's capacity."
Also involved in the Blue Gene project are Astra Zeneca and the OECD's International Neuroinformatics Coordination Facility (INCF).
Alle Nachrichten aus der Kategorie: Information Technology
Here you can find a summary of innovations in the fields of information and data processing and up-to-date developments on IT equipment and hardware.
This area covers topics such as IT services, IT architectures, IT management and telecommunications.
Zurück zur Startseite
Neueste Beiträge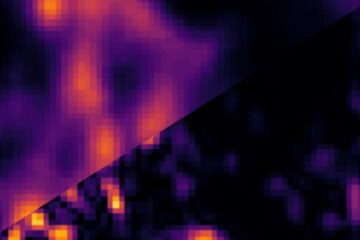 Microscopy beyond the resolution limit
The Polish-Israeli team from the Faculty of Physics of the University of Warsaw and the Weizmann Institute of Science has made another significant achievement in fluorescent microscopy. In the pages…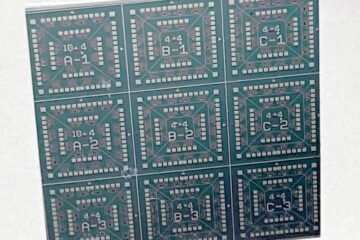 Material found in house paint may spur technology revolution
Sandia developed new device to more efficiently process information. The development of a new method to make non-volatile computer memory may have unlocked a problem that has been holding back…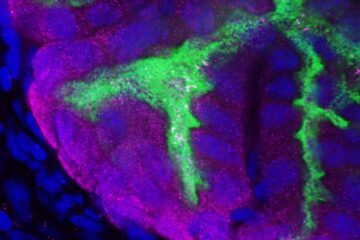 Immune protein orchestrates daily rhythm of squid-bacteria symbiotic relationship
Nearly every organism hosts a collection of symbiotic microbes–a microbiome. It is now recognized that microbiomes are major drivers of health in all animals, including humans, and that these symbiotic…