Queen's University Belfast to Create World's Largest E-Resource for Irish Studies
The creation of the one-stop shop for Irish Studies has been made possible as a result of a £620,000 grant from the UK's Joint Information Services Committee (JISC) to the University's Centre for Data Digitisation Analysis and Information Services . The grant is one of the largest awarded to any Humanities project in the history of the University and is one of only 16 winning bids from the many which applied for the £12 million made available by the JISC to create digitised resources of international importance.
Addressing a serious gap in research infrastructure in Irish Studies, the new e-resource will enable academics and students from across the globe to access materials published by the Royal Irish Academy, unique collections at The Linen Hall Library, Armagh Public Library (the Robinson Library) and Queen's own Library Special Collections – previously only available to those able to visit each collection in person.
The technology platform for the new fully searchable e-resource will be delivered as the result of a unique collaboration with JSTOR, the academically renowned US organisation which digitises and provides access to scholarly journal archives. Over 3,000 institutions worldwide are currently registered with JSTOR and there are over 71 centres for Irish Studies in England and Wales alone. Access to the resource within Britain and Ireland will be free of charge under a new business model developed between the project team and JSTOR.
Describing the importance of the new critical mass of Irish Studies material to researchers, Dr Paul S Ell of the Centre for Data Digitisation and Analysis at Queen's, which will be responsible for digitising every page, said: "Traditionally researchers have had to identify key journals available to them in their area of interest and browse through them in the hope that they might find papers of value. As well as at times leading to overuse of specific papers this has often represented a serious brake on scholarship.
"Now, as a result of the JISC grant and the creation of this Digital Library, we at Queen's hope not only will researchers gain access to a wider breadth and depth of material in their area, but that they will encounter an element of serendipity in their work, leading to a major step-change in the creation of new avenues of research in the area of Irish Studies worldwide."
Deirdre Wildy, Senior Subject Librarian in Arts and Humanities at Queen's added: "Irish Studies at Queen's is regarded as one of the University's Spires of Excellence. We will now cement our Library Special Collections' global reputation by taking our outstanding resources and those of our partners on the island of Ireland, and making them available to numerous researchers in the many centres for Irish Studies worldwide, such as UC Berkeley, The Sorbonne, University of Peru and Charles University in Prague."
Professor James Slevin, President of the Royal Irish Academy, whose journals will now be made available online as part of the resource said: "The Royal Irish Academy is delighted to be part of this very exciting project. With Queen's expertise in digitisation and the huge success of JSTOR's platform for scholars world-wide, the Royal Irish Academy's journals will sit within an unrivalled digital collection of Irish studies material which will enable researchers to mine the rich tradition of scholarship from the island of Ireland. Clearly, the field of Irish studies will be greatly strengthened by the development of this very important digital resource."
Adding her support to the project, Professor Ruth-Ann M. Harris, Professor of History & Irish Studies at Boston College, who was formerly a visiting scholar in Irish Studies at Queen's in 1995 said: "Queen's has a wealth of material, which I have utilized, have recommended to a multitude of scholars, and will continue to use. The opportunity to have these materials available for future scholars is too valuable to pass up."
Professor David Eastwood, CEO of the Higher Education Funding Council for England welcomed the announcement saying: "The JISC Digitisation programme has been leading the way in making more widely available resources which are inaccessible or hard to access, something which is quietly but rapidly transforming education and research in this country."
The new Digital Library by Queen's is due for completion in 2008.
Alle Nachrichten aus der Kategorie: Information Technology
Here you can find a summary of innovations in the fields of information and data processing and up-to-date developments on IT equipment and hardware.
This area covers topics such as IT services, IT architectures, IT management and telecommunications.
Zurück zur Startseite
Neueste Beiträge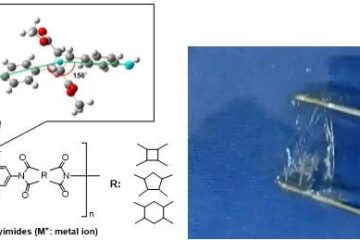 High-thermoresistant biopolyimides become water-soluble like starch
This is the first report for the syntheses of water-soluble polyimides which are Interestingly derived from bio-based resources, showing high transparency, tunable mechanical strength and the highest thermoresistance in water-soluble…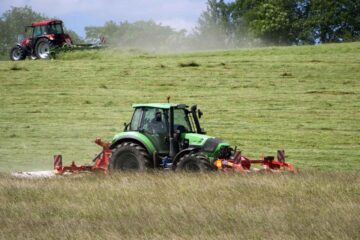 Land management in forest and grasslands
How much can we intensify? A first assessment of the effects of land management on the links between biodiversity, ecosystem functions and ecosystem services. Ecosystem services are crucial for human…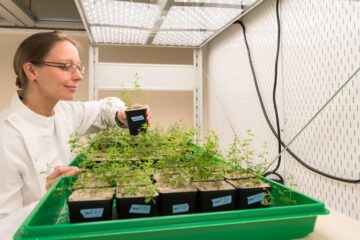 A molecular break for root growth
The dynamic change in root growth of plants plays an important role in their adjustment to soil conditions. Depending on the location, nutrients or moisture can be found in higher…