Open Source key for ICT Competitiveness: European Commission
Looking at the impact of FLOSS on European competitiveness in ICTs, the study finds that such software is of great importance to the digital industry in Europe and several other parts of the world. It has already reached considerable market share in several fields, including web servers and operating systems. A large share of public and private sector organizations use at least some FLOSS.
Findings include:
– FLOSS applications are top rung products in terms of market share in several markets.
– The existing base of quality FLOSS applications with reasonable quality control and distribution would cost firms almost Euro 12 billion to reproduce internally. This code base has been doubling every 1824 months over the past eight years.
– The notional value of Europe's investment in FLOSS software today is Euro 22 billion (36 billion in the US) representing 20.5% of total software investment (20% in the US)
– While the US has an edge in large FLOSS-related businesses, Europe is the leading region in terms of globally active FLOSS software developers, and leads in terms of global project leaders, followed closely by North America. Asia and Latin America face disadvantages at least partly due to language barriers, but may have an increasing share of developers active in local communities.
– By providing a skills development environment valued by employers and retaining a greater share of value addition locally, FLOSS can encourage the creation of SMEs and jobs.
– Defined broadly, FLOSS-related services could reach a 32% share of all IT services by 2010, and the FLOSS-related share of the economy could reach 4% of European GDP by 2010.
– Though FLOSS provides ample opportunities for Europe, it is threatened by increasing moves in some policy circles to support regulation that seeks to protect old business models of creative industries, making it harder to develop new ways of doing business.
The study, which also provides policy recommendations, was commissioned by the European Commission's Directorate General for Enterprise and Industry.
Alle Nachrichten aus der Kategorie: Information Technology
Here you can find a summary of innovations in the fields of information and data processing and up-to-date developments on IT equipment and hardware.
This area covers topics such as IT services, IT architectures, IT management and telecommunications.
Zurück zur Startseite
Neueste Beiträge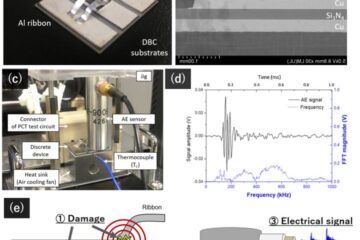 Detecting early-stage failure in electric power conversion devices
Researchers from Osaka University use non-destructive acoustic monitoring to identify the earliest stages of failure in silicon carbide power electronics, which will help in the design of more-durable power devices….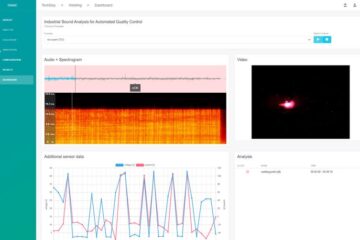 Build your own AI with ISAAC for error detection in production
Fraunhofer IDMT has developed a software tool for quality inspectors based on Artificial Intelligence (AI), which automates and simplifies the analysis of industrial sounds, for example in welding processes. Thanks…
BEAT-COVID – advanced therapy strategies against the pandemic
The present SARS-coronavirus-2 pandemic with all its effects on society – both health and economic – highlights the urgency of developing new therapies for COVID-19 treatment. At the same time,…