Glasses that fit you perfectly, enhance your personality, fit the bridge of your nose, with nose cushions that stay on, and side bars that do not pinch behind your ears.
All in addition to perfect optical properties. In the future, glasses will be designed to fit your face just as you need them, want them, and deserve them.
Three-dimensional scanning
When buying glasses, you will be scanned in three dimensions using a technology called photogrammetry. The image taken of you, measures all sizes of your face and along the side of your head.
Your face will appear on a computer screen as a three-dimensional head with your natural looks.
At this point, you are ready to join the fun as a designer. The computer will find the correct measurements for your glasses, such as optical axis, and tell you the exact distance from your eye to the spectacle lens.
Personal expression
Naturally, considerations will be made to the root of your nose and its shape. In cooperation with opticians, and perhaps an online style consultant, you will look through the suggested glasses that will give you the personal expression you are looking for.
Sporty? Well, perhaps slightly angular lenses. Academic? Perhaps more rounded. Creative? Several colours and materials are possible, of course. The contact with the manufacturer of glasses is established. They will evaluate the glasses.
Adjustments will be made to ensure proper functionality, but also with a view to future maintenance. Is it possible to choose a different joint between the lens and the side bar? They look almost identical, but with a fraction of the costs.
After an hour or two in the shop your private, specially designed glasses are ready to be made. Would you like a second pair in a different colour?
Both, please
This is how the future shopping for glasses could look like. Professor Wolfgang H. Koch at the Department of Production and Quality Engineering at NTNU is developing the system that will result in glasses fitted to the buyer.
"We cooperate with several people to include all aspects in this project, from opticians, eye specialists, and designers, to manufacturers of glasses. They all need different systems adjusted to their field of activity. We create the total, computer-integrated network, with the desired user-friendliness for everyone," Koch says.
"You should not be forced to choose between functionality and style. Both, please," says the professor of computer-integrated production.
Glasses only an example
The work will deal with design, construction, manufacturing, and quality assurance of products in a so-called "Virtual Manufacturing Network".
"The project with the glasses is only one of the examples used under the exchange of experience around customer-individualized products such as dental prostheses, shoes, car seats, computer mice, hip prostheses – anything 'close to the person'," says Professor Koch.
"The products will be fitted to the person, not the other way around. The results will be used in the further work aiming to build a computer-integrated production network around medical technology," Koch concludes.
By Hege Tunstad
Alle Nachrichten aus der Kategorie: Information Technology
Here you can find a summary of innovations in the fields of information and data processing and up-to-date developments on IT equipment and hardware.
This area covers topics such as IT services, IT architectures, IT management and telecommunications.
Zurück zur Startseite
Neueste Beiträge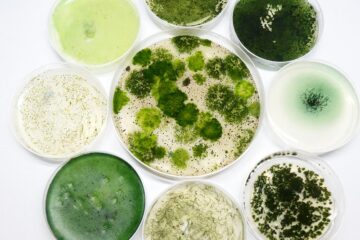 Cyanobacteria: Small Candidates …
… as Great Hopes for Medicine and Biotechnology In the coming years, scientists at the Chair of Technical Biochemistry at TU Dresden will work on the genomic investigation of previously…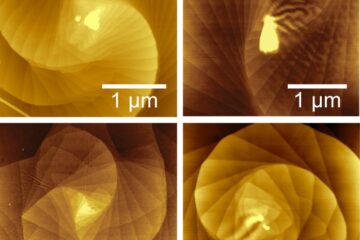 Do the twist: Making two-dimensional quantum materials using curved surfaces
Scientists at the University of Wisconsin-Madison have discovered a way to control the growth of twisting, microscopic spirals of materials just one atom thick. The continuously twisting stacks of two-dimensional…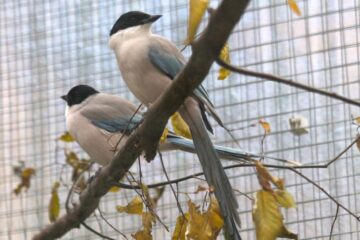 Big-hearted corvids
Social life as a driving factor of birds' generosity. Ravens, crows, magpies and their relatives are known for their exceptional intelligence, which allows them to solve complex problems, use tools…