Facial models allow "band-efficient" video communication
Is it possible to combine a three-dimensional wire model of a face with real pictures of the same face? And is it possible to get the computer that is forming the new image to follow the face even when the person in question makes sudden movements or partially covers her face with her hand? These are a couple of the research questions for the Image Coding Group at the Department of Electrical Engineering at Linköping University in Sweden. The aim is to find a new technology for information-efficient video communication.
Traditional transmission of moving images require extremely broad bandwidth, which is a constraint. So-called model-based coding may be a way to get around the problem in cases involving forms that can be transferred to a model—a face, for example.
One possible approach is to have a computer encode the geometry of a certain person's face and to create a wire model. The model is sent, together with a real picture of the face, to a receiving computer that combines the image and the model. In the pursuant communication, it is not necessary to transmit a complete flow of video images, but only the data that represent changes in the wire model. In this manner communication takes place using far less bandwidth.
Jacob Ström, one of the members of the Image Coding Group, will soon be defending his doctoral dissertation, in which he has worked with a facial model and attempted to create algorithms that can help the computer keep up with rapid facial movements. The goal is to get the computer to carry out encoding of faces under natural conditions, that is, when the person speaking moves and turns her head without having to sit unnaturally still in front of the camera all the time.
Media Contact
Ingela Björck
alphagalileo
All latest news from the category: Information Technology
Here you can find a summary of innovations in the fields of information and data processing and up-to-date developments on IT equipment and hardware.
This area covers topics such as IT services, IT architectures, IT management and telecommunications.
Back to home
Newest articles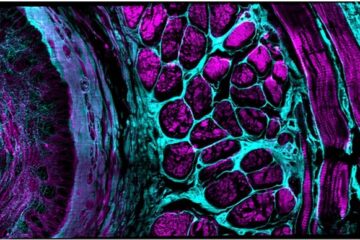 Enhancing the workhorse
Artificial intelligence, hardware innovations boost confocal microscope's performance. Since artificial intelligence pioneer Marvin Minsky patented the principle of confocal microscopy in 1957, it has become the workhorse standard in life…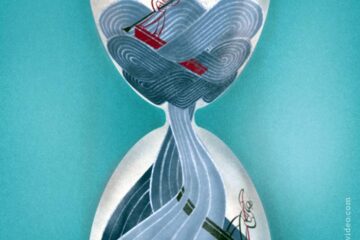 In the quantum realm, not even time flows as you might expect
New study shows the boundary between time moving forward and backward may blur in quantum mechanics. A team of physicists at the Universities of Bristol, Vienna, the Balearic Islands and…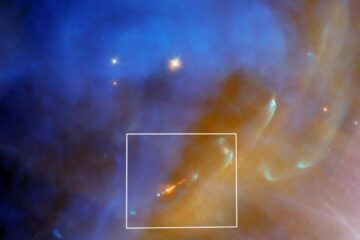 Hubble Spots a Swift Stellar Jet in Running Man Nebula
A jet from a newly formed star flares into the shining depths of reflection nebula NGC 1977 in this Hubble image. The jet (the orange object at the bottom center…