Automatic X-ray inspection – New system generation with submicron-resolution and 2 Megapixels digital camera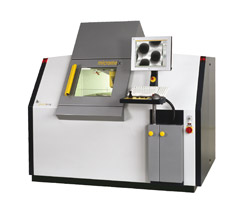 Delivering more tools than comparably priced systems, the microme|x comes standard with phoenix|x-ray's new inspection software, quality|assurance 2006. This powerful software tool automates the inspection of the PCB assemblies, making pass/fail decisions for BGA, CSP, MLF and QFP without operator interpretations, reducing the numbers of false identifications while speeding throughput and improving production efficiency. In addition, an exceptionally powerful algorithm toolbox XE² offers the user even more solutions for application testing.
The microme|x comes standard with a 2 Megapixels camera that surpasses the typical of 1,3 Megapixels resolution of other systems. Combined with the open 160kV or 180kV submicron X-ray tube, the microme|x can detect errors less <1µm (compared to 2 µm) with magnification of up to 13.300x. The microme|x possesses high precision manipulation through its 360° rotation axis and the ability for oblique views up to 70°. A scanning area of 18"x14" allows samples with a size up to 26.75" x 25" (680mm x 635mm) with weights of up to 11 lbs (5kg). About phoenix|x-ray Systems + Services:
phoenix|x-rayâ, a dynamic group of companies founded in 1999 is the leading manufacturer of microfocus and nanofocusâ X-ray systems, X-ray tubes and computed tomography systems.
phoenix|x-ray world-wide supplies application oriented X-ray systems and complete customised inspection solutions for the electronics, semiconductor, automotive, aerospace and many other industries. The company puts high priority on customer service and large investments in the development of systems and software solutions in order to provide all-inclusive and versatile support to customers, establishing mutually beneficial, long-term partnerships.
Press contact:
phoenix|x-ray Systems + Services GmbH
Beate Weigel Marketing / Communications |
Branch Office South | Niels-Bohr-Straße 7 | DE- 31515 Wunstorf
Tel: +49 5031.172-0 | Fax: +49 5031.172-299
bweigel@phoenix-xray.com
Media Contact
Beate Weigel
phoenix|x-ray Systems + Services
All news from this category: Information Technology
Here you can find a summary of innovations in the fields of information and data processing and up-to-date developments on IT equipment and hardware.
This area covers topics such as IT services, IT architectures, IT management and telecommunications.
Back to the Homepage
Latest posts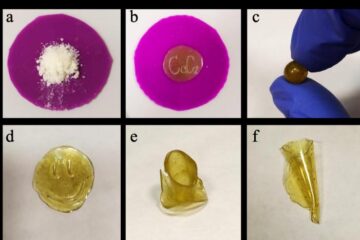 Chemists create renewable plant-based polymers
What makes them different is that they can be easily recycled. Researchers at the Laboratory of Cluster Catalysis at St Petersburg University have synthesised polymers from biomass. What makes them…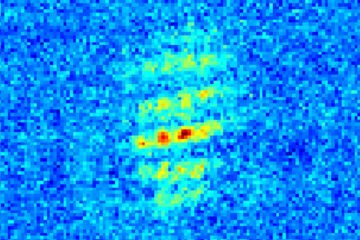 Atom interferometry demonstrated in space for the first time
Researchers present results of experiments with atom interferometry on a sounding rocket / Further rocket missions set to follow. Extremely precise measurements are possible using atom interferometers that employ the…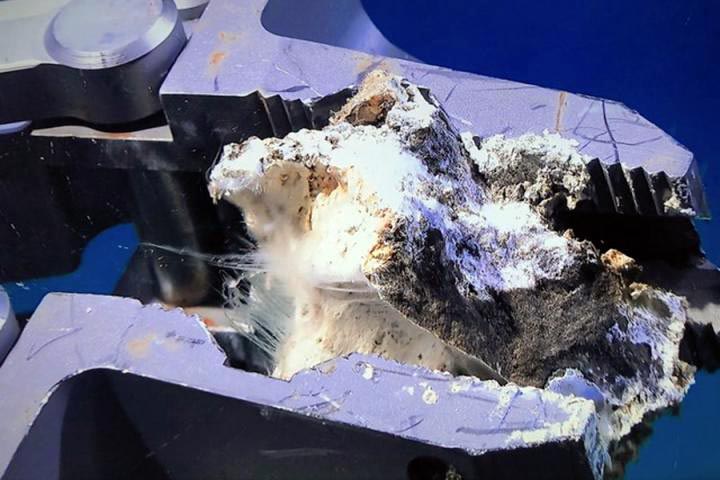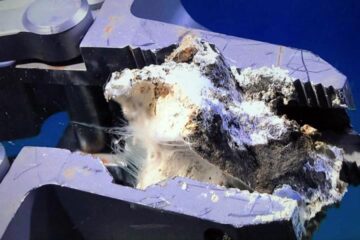 Ocean bacteria release carbon into the atmosphere
Research could help scientists better estimate Earth's carbon budget. A team led by University of Minnesota researchers has discovered that deep-sea bacteria dissolve carbon-containing rocks, releasing excess carbon into the…