Diagnostic Mutation DataBase (DMuDB); Great Expectations for Genetic Testing
A meeting was held on 24 February at the Nowgen centre in Manchester to discuss the formation of a steering group to oversee the running of the project and develop guidelines to ensure confidence and accountability.
The committee comprises Andrew Devereau and Ed Burke (NGRL Manchester), Graham Taylor (Clinical Molecular Genetics Society), Alastair Brown (MRC Human Genetics Unit, Edinburgh), Dick Cotton (Human Genomic Variation Society, Australia), Ann Curtis (Northern Molecular Genetics Diagnostic Service), Johan den Dunnen (Leiden University Medical Centre), Ian Frayling (All Wales Laboratory Genetics Service, Cardiff), Andrew Read (Emeritus Professor of Human Genetics, University of Manchester) and Melissa Winter (Genetic Interest Group). The group will make policy decisions on issues such as nomenclature standards, access to data, terminology, standardisation of the data and overall project direction. The establishment of a mandate was discussed, and representation on the group and adoption of formal procedures will be addressed before the next meeting in September.
Aside from benefiting diagnostic services, the database will enable the genetic community to look for disease patterns. Andrew Devereau, Informatics Manager at NGRL Manchester, stresses that "The need to share mutation data is being recognised internationally. Diagnostic services in the UK can have an important role to play as sources of high-quality data and we hope that this project will allow them to make their data available as widely as possible, as well as providing a valuable source of data for their work."
Pilot testing of the repository is underway with sets of data for Neurofibromatosis 1 and 2 (NF1, NF2) and Cystic Fibrosis (CF), a graphical interface being finalised that allows mutations to be mapped to annotated reference sequences.
All latest news from the category: Information Technology
Here you can find a summary of innovations in the fields of information and data processing and up-to-date developments on IT equipment and hardware.
This area covers topics such as IT services, IT architectures, IT management and telecommunications.
Back to home
Newest articles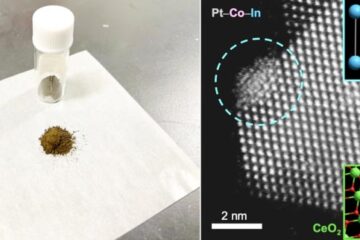 New, highly efficient catalyst for propylene production
Researchers have developed an innovative catalyst for the synthesis of propylene, which has potential benefits for the chemical industry and carbon recycling. Propylene is a colourless, flammable hydrocarbon gas that…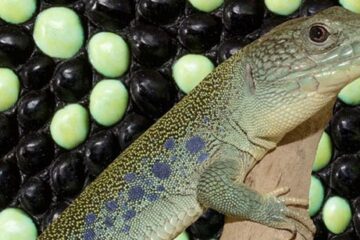 A mathematical secret of lizard camouflage
A multidisciplinary team at the UNIGE has succeeded in explaining the complex distribution of scales in the ocellated lizard by means of a simple equation. The shape-shifting clouds of starling…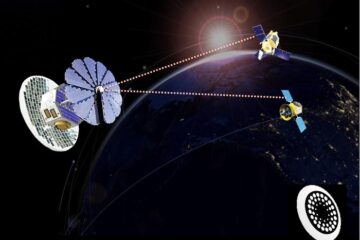 Revolutionize satellite power using laser beaming
The University of Surrey and Space Power are tackling the problem of powering satellites in Low Earth Orbit (LEO) during their eclipse period when they cannot see the sun. By…