Developing the case for digital legal security
Bringing technology to the judiciary, European researchers are developing pilot applications that could speed up, clarify and provide secure access to legal procedures and a start-up company to promote the results.

With partners such as SAP, Thales and Unisys, the eJustice project aims to modernise the representation of legal procedures within countries, and between authorities of EU states.
Several pilot applications are being developed and evaluated.
For example, by linking biometric ID cards and workflow processing, eJustice shows how European Arrest Warrant data can be exchanged by magistrates securely over the Internet. "There are a few dozen magistrates in Europe who can issue a European Arrest Warrant," explains project coordinator, Michel Frenkiel. "One arrest warrant is sent to another magistrate in another Member State. It is not just the encryption of the warrant which is important. It is also the fact that you know that the other party is a magistrate who is allowed to issue such a warrant."
By designing the components of a workable data exchange system based upon the existing online system between the Tribunal de Commerce de Paris and Germany, eJustice is also contributing to the proposed European Debt Recovery Directive. Courts are increasingly handling cases where debt needs to be recovered from third parties in another EU Member State. The proposed Directive tackles this, calling for a reliable and secure IT system between relevant authorities.
Recently eJustice unveiled Lexecute, a demonstrator of the representation of the law the project partners advocate. It features a case study based on the German 'Mahnverfahren' (Order for Payment Procedure). The tool enables legal procedures to be presented in a user-friendly manner, via intuitive graphical icons linked to legal texts. German law experts have declared the tool "better than traditional techniques for teaching law". In the future, secured workflow processing based on such representations will help courts better control and report on their work.
eJustice has also linked up with an existing Austrian legal initiative called eRecht. The pioneering scheme has implemented a complete electronic process for creating legislation: from initial drafts through to the final passing of laws. In July, the Austrian Chancellery (BKA) chose security technologies developed by eJustice to integrate within eRecht. "Using eJustice technology, they will replace login password based security by something which is faster, less error-prone, and based on smart ID cards," says Frenkiel.
eJustice has led to Frenkiel filing a patent in 2004 and establishing a start-up company, MobileGov. The patent concerns a new software security solution for detecting changes to hardware in digital systems. It guarantees that a digital system, once registered, cannot be used to access sensitive data if it has been interfered with.
"[Software] security has progressed to the point where it practically cannot be fooled by amateurs," explains Frenkiel, "But hardware security has not progressed as fast."
"The first idea was to make sure that we could secure the chain of production of smart ID cards," says Frenkiel. "Then we realised that there were many, many applications which could benefit from making sure that a piece of hardware has not been tampered with."
Initially, MobileGov is targeting the secure mobile e-government equipment market such as handheld devices for police forces, customs and fire brigades. The company already has a cooperation agreement with SAP in this area. Also, opportunities exist thanks to recent EU transport regulations stipulating that all new trucks be fitted with tachometers. "MobileGov can make sure these tachometers cannot be modified by truck drivers," says Frenkiel.
Frenkiel is not alone in believing MobileGov has a winning idea. The company recently captured the prize for best innovation at the 12th edition of Capital IT, a major French venture capital investment forum. "We are looking for one million euro in exchange for twenty per cent of the company," says Frenkiel. The funding is required to develop a commercial product for release in one year's time.
All latest news from the category: Information Technology
Here you can find a summary of innovations in the fields of information and data processing and up-to-date developments on IT equipment and hardware.
This area covers topics such as IT services, IT architectures, IT management and telecommunications.
Back to home
Newest articles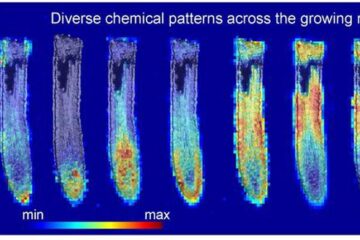 Groundbreaking images of root chemicals
… offer new insights on plant growth. Technology used in cancer research leads to roadmap of chemicals important for agriculture, food production and climate resilience. On a sunny springtime stroll…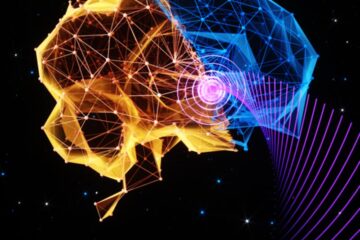 Induction of a torpor-like state with ultrasound
Chen's team used ultrasound to safely, noninvasively induce a torpor-like state in mice, rats. Some mammals and birds have a clever way to preserve energy and heat by going into…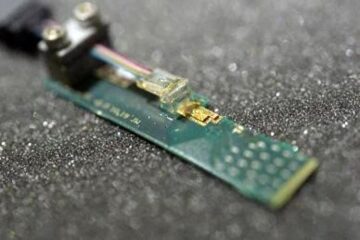 Chip-based QKD achieves higher transmission speeds
Quantum key distribution system based on integrated photonics lays groundwork for network implementation. Researchers have developed a quantum key distribution (QKD) system based on integrated photonics that can transmit secure…