Limoges launches Webdesign International Festival 2006
The Webdesign International Festival 2006, held in Limoges, in central France, will host three days of international competitions, lectures, debates, demonstrations, exhibitions and meetings focusing on interactive, web-based design from 2 to 4 February 2006. The University of Limoges is also setting up a training course in web-design skills. The first 20 candidates for the diploma in 'Sensorial web design and online creation strategies' will begin their studies this October.

During the 2006 Webdesign International Festival (WIF) there will be 24 hours of non-stop competition between dozens of web-design teams from all over the world. Simultaneous pre-selections will take place in more than ten countries across three continents on 18 and 19 November 2005. The final will be held in Limoges from 2 to 4 February 2006. There will also be lectures and business meetings for professionals, exhibitions, and evening events for web-design enthusiasts.
The second WIF is focused on new technologies and is held in Limoges in the heart of the Limousin region. "The Webdesign International Festival is a federating event central to a regional strategy aimed at ICT. The Festival, an occasion for discovering talent, launched the creation of an international network of web-design skills and a centre of competence in the region," says Benoît Duverneuil, project manager with the Limousin Regional Development Agency (ARD).
On 15 October 2005, the University of Limoges is to welcome its first intake of 20 web designers. These are either students with two years of higher education or professionals who wish to complete their training. The WIF will provide them with opportunities to make contacts and find professional positions all over the world. The new diploma will also attract talents spotted during the festival to the region.
The University of Limoges is very close to the Limoges technology centre, research laboratories and science and high-tech businesses, and aims to train the upcoming generation of web designers, information architects, heads of internet projects and Flash animation specialists. The Limousin region is fast becoming a centre for web creation, part of a trend across the French regions.
The training programme has a central core of graphic design and web design, internet and multimedia technologies (Flash, real-time 3D, etc.), and communication strategy. This is completed by à la carte modules. The 10 months of training comprises five credits: multimedia design and creation; web semiology and aesthetics; marketing project management; basic knowledge (technologies, business English, communication theory, etc.); and user experience (ergonomics, content interactivity, W3C standard, etc.). The speakers and teachers are sector professionals, university researchers and world specialists in their fields who come to Limoges for the WIF. Applications should be sent to the University of Limoges.
About the Webdesign International Festival
The 2006 Webdesign International Festival is being held at the initiative of the Limousin Regional Development Agency (ARD Limousin). The 2004 Webdesign International Festival helped support local economic development and assisted in the establishment of innovative businesses in the region. The aim of WIF is to stimulate collaboration between web designers from varied professional, cultural and geographic horizons. The emphasis is on web creation with competitions, experiments and multimedia installations, business meetings, conferences, events for the general public and direct video broadcasts. The initiative was launched five years ago to promote new technologies in the heart of the Limousin region of Central France.
About the Limousin Regional Development Agency and the region of Limousin
The Agence Régionale de Développement du Limousin (ARD Limousin – the Limousin Regional Development Agency) was founded in 1992 and has been given responsibility by the Limousin Regional Council for leading regional policy in the development of new technologies and centres of competence related to the new broadband internet infrastructure.
Limoges is not only the home to porcelain makers. The region has always found new opportunities for development. It has high-performance, varied SMEs and SMIs in areas ranging from agro-industry to plastics and from the timber industry to high-precision mechanics and cosmetology. It also hosts major national and international companies including Legrand, International Paper, Bristol Myers Squibb, Unilever, Danone, Isoroy and Weston. It became very active in the field of information technology and associated technologies when it launched the Actilimousin programme in 1996.
Set in the heart of Central France and the country's wider West Atlantic region, Limoges is a leading business and cultural centre. The city has all the facilities and services of a regional capital with a population of nearly 200,000 people. The quality of life is excellent in the Limousin region, which is an added bonus for businesses and for the deployment of R&D activities and cutting-edge technologies. The Limousin region has become involved in several European programmes. An example is Practiciel, a European innovation laboratory that groups and supports innovative regional competences and helps businesses to acquire new capabilities and run projects to meet regional needs in this sector.
Media Contact
Kate AMBLER
FTPB - Press Bureau
All latest news from the category: Information Technology
Here you can find a summary of innovations in the fields of information and data processing and up-to-date developments on IT equipment and hardware.
This area covers topics such as IT services, IT architectures, IT management and telecommunications.
Back to home
Newest articles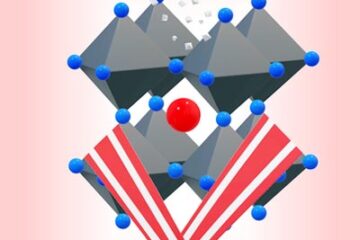 Perovskite solar cells soar to new heights
Metal halide perovskites have been under intense investigation over the last decade, due to the remarkable rise in their performance in optoelectronic devices such as solar cells or light-emitting diodes….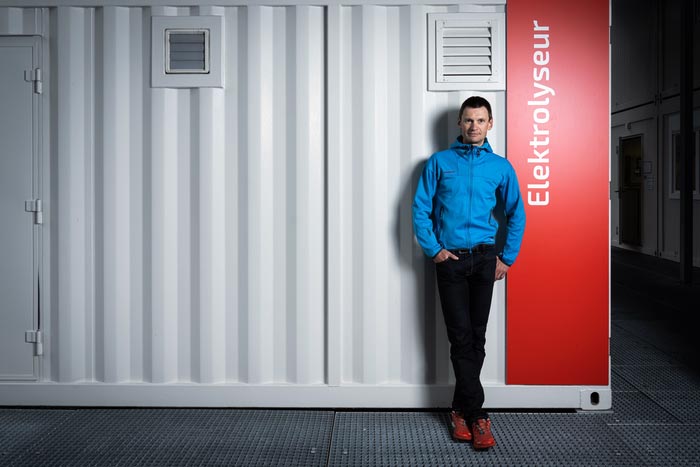 Blue hydrogen can help protect the climate
An international group of researchers led by the Paul Scherrer Institute and the Heriot-Watt University has carried out in-depth analyses of the climate impact of blue hydrogen. This is produced…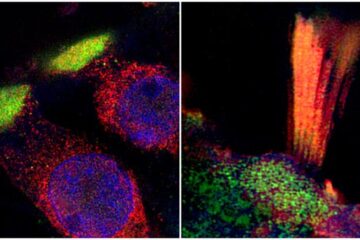 Genes associated with hearing loss visualised in new study
Researchers from Uppsala University have been able to document and visualise hearing loss-associated genes in the human inner ear, in a unique collaboration study between otosurgeons and geneticists. The findings…