Already on E-Health "Cutting Edge" in Rural Pennsylvania
Last week in Washington, David Brailer — the national health information technology coordinator– told a conference of over 1,000 attendees that the United States Department of Health and Human Services will form a technology leadership panel to explore what immediate steps the public and private sectors should take to spur the federal government's plan to advance health information technology. Over two months ago, President Bush announced the plan, which includes helping the private sector organize to reduce the risks of investing in electronic health records and stimulating community-based collaborations among providers using IT products certified as having a base level of desirable features.
Brailer said the government will give special attention to promoting health IT in rural and other underserved areas, for example, adapting the Defense Department's battlefield experience with remote operations to the needs of rural providers.
The Geisinger Health System – which provides healthcare services to approximately two million people over 38 primarily rural counties of Pennsylvania – already has been doing that with "MyGeisinger." The optional Internet application for patients enables them to have secure web-based access to portions of their electronic medical records – also allowing them a secure communications channel with medical staff for non-urgent messages. This service, which was profiled in The Wall Street Journal and Modern Healthcare, is available to patients over age 17 at 42 Geisinger physicians' offices.
Geisinger recently spent $70 million on its Electronic Medical Record, and has twice been named one of the nation's 100 Most Wired hospital and health systems. It was also cited by authors of a paper titled "External Incentives, Information Technology, and Organized Processes to Improve Quality: Results of the First National Survey of Physician Organizations," that was published in the January 21, 2003 issue of The Journal of the American Medical Association (JAMA) as one of the five to 10 organizations that "performed well in terms of using care management processes."
"We need better systems to manage the vast amount of clinical knowledge generated each year, to make information available when and where it's needed by providers, to perform the necessary safety checks without fail, and to measure treatment efficacy," says Frank Richards, chief information officer at Geisinger.
He believes that funding for these systems continues to be a major obstacle. The $100 million proposed by President Bush is a good start, according to Richards, but still inadequate to have a substantial impact. "Funding for these systems should ultimately be through quality incentives, tied to outcomes," he says.
Dr. James Walker, chief medical information officer at Geisinger, attended last week's Washington conference.
Alle Nachrichten aus der Kategorie: Information Technology
Here you can find a summary of innovations in the fields of information and data processing and up-to-date developments on IT equipment and hardware.
This area covers topics such as IT services, IT architectures, IT management and telecommunications.
Zurück zur Startseite
Neueste Beiträge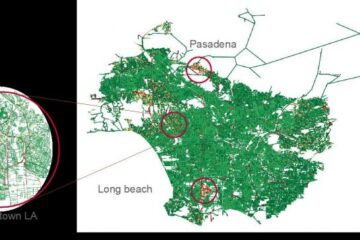 New machine learning tool tracks urban traffic congestion
UBER driver data helps track and potentially alleviate urban traffic congestion. A new machine learning algorithm is poised to help urban transportation analysts relieve bottlenecks and chokepoints that routinely snarl…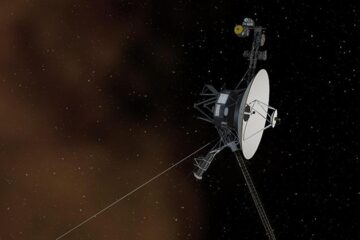 Voyager spacecraft detect new type of solar electron burst
Physicists report accelerated electrons linked with cosmic rays. More than 40 years since they launched, the Voyager spacecraft are still making discoveries. In a new study, a team of physicists…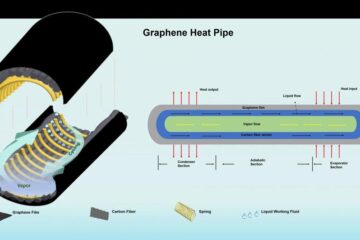 Cooling electronics efficiently with graphene-enhanced heat pipes
Researchers at Chalmers University of Technology, Sweden, have found that graphene-based heat pipes can help solve the problems of cooling electronics and power systems used in avionics, data centres, and…