Inotera Memories Joins the Ranks of 300mm Semiconductor
Manufacturing with the World's Largest DRAM Production
Facility Inotera Memories, Inc., a joint venture of Infineon Technologies AG and Nanya Technology Corporation, announces the inauguration of its 300mm semiconductor production facility today. Inotera will produce memory products at the world's largest and most competitive 300mm DRAM production site with a total capacity of more than 50,000 wafer starts per month when fully operational. The first DRAM chips using 110nm trench technology are already rolling off the new production site located at HwaYa Technology Park, Taiwan. Inotera's major production volume of memory products will contribute to Infineon Technologies and Nanya Technology Corporation and help each partner to expand its position in the DRAM market.
"We are very proud of having finished construction and started the ramp up within a record time of only 18 months," said Charles Kau, President of Inotera Memories. "Inotera combines Nanya's expertise in mass production and efficient cost reduction capability with Infineon's world class technology in 300mm production. We are dedicated to the continuous development of state-of-the-art manufacturing technologies and processes, and are committed to the manufacturing of high quality products at low cost with a high degree of flexibility."
"Inotera Memories is one of the most important investments for Infineon in Asia, and demonstrates the company's commitment to its Asian partnership strategy," said Dr. Karlheinz Horninger, Executive Vice President of Inotera Memories. "Inotera will be integrated into Infineon's international network of DRAM production sites, which includes the 300mm manufacturing sites in Dresden and Richmond, to ensure uniformly high levels of quality standards of our products and a constant exchange of know-how and experience."
The strategic cooperation on standard memory chips between Infineon and Nanya started in November 2002. Besides the set up of the 50:50 joint venture Inotera Memories, both companies are jointly developing 90nm and 70nm trench technologies.
The 300mm semiconductor facility will be equipped in two stages aligned with the growth and development of the world semiconductor market. The first stage has been completed according to schedule and the ramp up of DRAM products has already started in April 2004. By the end of calendar year 2004, more than 20,000 wafer starts per month are planned. The initial production of memory products at Inotera is based on the 110nm process technology; the transition to 90nm is expected to start in 2005.
Completion of the second stage is currently anticipated by the end of 2005. The total capacity will then be increased to more than 50,000 wafer starts per month, making Inotera the world's largest DRAM production facility.
The total investment of the joint venture amounts to around US-dollar 2.2 billion. Currently the company deploys 1,100 employees. With the completion of the second stage the headcount is expected to increase by 500 employees to approximately 1,600.
All news from this category: Information Technology
Here you can find a summary of innovations in the fields of information and data processing and up-to-date developments on IT equipment and hardware.
This area covers topics such as IT services, IT architectures, IT management and telecommunications.
Back to the Homepage
Latest posts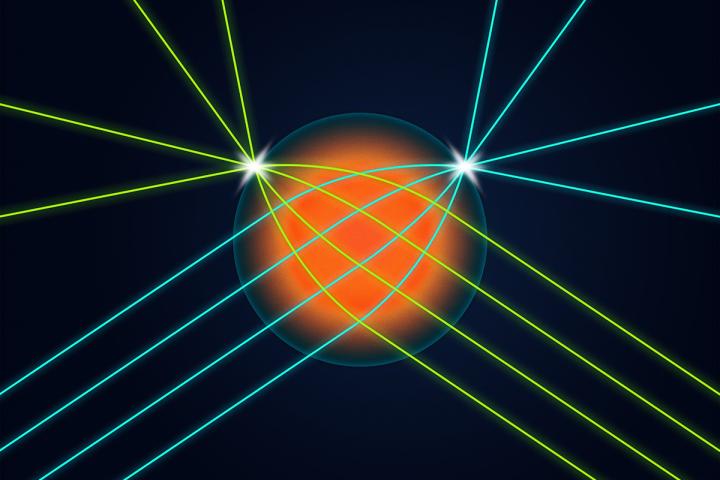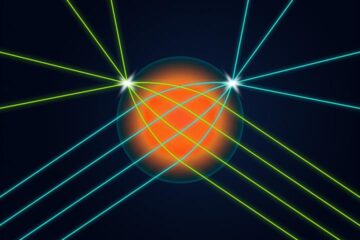 Researchers confront optics and data-transfer challenges with 3D-printed lens
Researchers have developed new 3D-printed microlenses with adjustable refractive indices – a property that gives them highly specialized light-focusing abilities. This advancement is poised to improve imaging, computing and communications…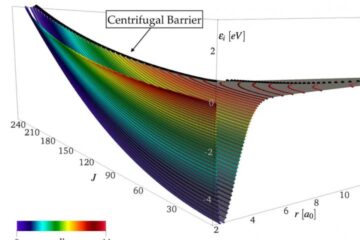 Research leads to better modeling of hypersonic flow
Hypersonic flight is conventionally referred to as the ability to fly at speeds significantly faster than the speed of sound and presents an extraordinary set of technical challenges. As an…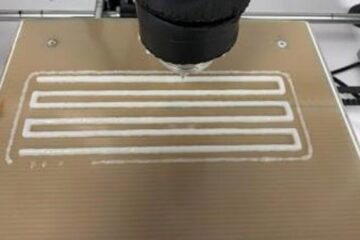 Researchers create ingredients to produce food by 3D printing
Food engineers in Brazil and France developed gels based on modified starch for use as "ink" to make foods and novel materials by additive manufacturing. It is already possible to…