Online IV nutrition calculator reduces medical errors, saves time
Researchers at the Johns Hopkins Children's Center have designed an online, Web-based system for ordering total parenteral nutrition (TPN) that identifies and pre-emptively eliminates potentially serious calculation errors.
The Children's Center team describes its "TPN Calculator" in the April issue of Pediatrics.
"TPN Calculator" not only reduced TPN order errors in the Hopkins Neonatal Intensive Care Unit (NICU) by nearly 90 percent, but also proved to be faster and easier to use than the standard paper-based order system, the team reports.
"TPN calculations historically have required a lengthy process involving a series of mathematical calculations to determine the correct formulations for each patient," says the study's lead author, Christoph U. Lehmann, M.D., a neonatalogist at the Children's Center. "With each step there was a potential for mistake. The calculator was developed to address the complexity and thereby reduce problems."
"Caregivers using the system report they are saving up to eight minutes per order, meaning they have more time for patient care," he adds. "This system has also had a huge impact on our pediatric pharmacists, who previously had to recalculate each individual TPN order that they received. Now, rather than recalculating everything by hand, they can simply review each online order."
Lehmann, one of the developers of the TPN Calculator, says the system's design was based on existing paper forms to provide users with a familiar format and maximum comfort level.
"We addressed only what was thought to be the 'broken link' in the TPN order process, namely calculation errors and knowledge problems, in order to preserve the majority of the existing ordering process. But at the same time, we were able to provide a system we knew our users would recognize and find easy to use," he adds.
TPN provides patients with all required nutrients, including protein, fats, carbohydrates, fluid and vitamins, through a specially tailored solution given intravenously. Premature or ill infants who cannot breastfeed or take a bottle often receive TPN while in the NICU. However, because the TPN solution must be carefully formulated for each patient, hospitals nationwide have seen large numbers of medical errors associated with TPN orders.
For their study, the Children's Center researchers first recorded a baseline total of 60 errors (10.8 per 100 TPN orders) from October through November 2000 that required the pharmacist to contact the provider to clarify or correct the order. After the paper-based TPN order system was replaced by the TPN Calculator, they saw just 20 errors from November to December 2000 (4.2 errors per 100 orders). Two years later, the error reduction rate soared to 89 percent, with just eight errors (1.2 errors per 100 orders) detected from August to October 2002.
The TPN Calculator computes all necessary fluid and component calculations, contains nutritional guidelines, and includes 62 rule-based alerts and reminders that prompt providers to review their information if any errors are detected. Lehmann says training takes an average of 10 minutes.
"This study demonstrates that it's possible to identify a situation with a potential for errors and use existing infrastructure to develop a practical, technological solution, while leaving aspects of the remaining system intact," Lehmann says.
The development of the TPN Calculator is one of many examples of the Johns Hopkins Children's Center's commitment to patient safety. In 2001, the Children's Center initiated its own pediatric patient safety program, "Safe and Sound," to proactively identify and remedy processes most vulnerable to human mistakes. The program is a collaboration of physicians, nurses, pharmacists, and allied health professionals and staff of the Children's Center, united with families in safeguarding the well-being of children and adolescents.
Co-authors on the study were Kim Conner of the Divisions of Pediatric Pharmacy and Gastroenterology and Nutrition, and Jeanne Cox of the Division of Gastroenterology and Nutrition at the Johns Hopkins Children's Center. Their work was supported by the Center for Innovation in Quality Patient Care at The Johns Hopkins Hospital.
Media Contact
Jessica Collins
EurekAlert!
All latest news from the category: Information Technology
Here you can find a summary of innovations in the fields of information and data processing and up-to-date developments on IT equipment and hardware.
This area covers topics such as IT services, IT architectures, IT management and telecommunications.
Back to home
Newest articles
Creating good friction: Pitt engineers aim to make floors less slippery
Swanson School collaborators Kurt Beschorner and Tevis Jacobs will use a NIOSH award to measure floor-surface topography and create a predictive model of friction. Friction is the resistance to motion…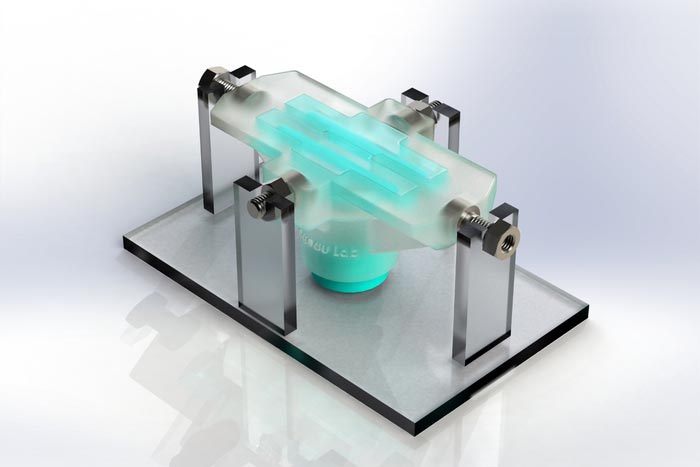 Synthetic tissue can repair hearts, muscles, and vocal cords
Scientists from McGill University develop new biomaterial for wound repair. Combining knowledge of chemistry, physics, biology, and engineering, scientists from McGill University develop a biomaterial tough enough to repair the…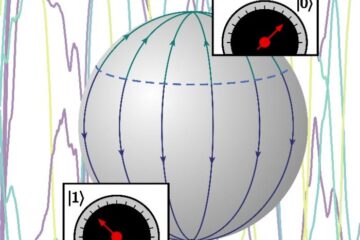 Constraining quantum measurement
The quantum world and our everyday world are very different places. In a publication that appeared as the "Editor's Suggestion" in Physical Review A this week, UvA physicists Jasper van…