Online auction to lower hospital costs
A 'fast, easy and confidential' online hospital order system was recently successfully tested in hospitals in Belgium, Greece and Italy.
Apostolos Kontogeorgis, coordinator of the IST programme-funded project OPUS, saw a great need for such a technology. "The pharmaceutical industry has a wasteful problem. Over 10 per cent of products are slow moving or completely stagnant… Furthermore, healthcare providers are looking forward to lowering their costs and to enforcing more transparent procedures that conform to standards. The cost to the healthcare system of supply chain inefficiencies may reach really high figures. E-procurement can be an answer to this problem."
The OPUS trials were carried out in the Monica Hospital, Belgium, the Regional Health Authority of Thessaly, Greece, and the AUSL BA/3 Procurement Management Office, Italy. A variety of stakeholders participated in the trials including hospital staff, suppliers and procurement managers to get an overall view of the application.
The results were positive. The majority of the people surveyed considered the application as easy to learn, reliable and time efficient. The biggest survey took place in Greece and Belgium where 2/3 of users were either satisfied or very satisfied with OPUS. However, Kontogeorgis also found that "some [hospital procurement managers] were reserved; quite reasonably though as the application of the new system changed totally their way of work."
The trials proved the value of OPUS, as according to the report provided by the consortium "the evaluation of the biddings made on the e-tenders showed a significant decrease of the prices offered by the suppliers."
Described as an "online clearing house", OPUS creates a virtual marketplace where hospitals and medical suppliers can exchange information on medical supplies they need.
Unlike other e-procurement systems, OPUS does not concentrate on supply and demand alone. The application introduces an e-procurement environment that is based on optimisation algorithms. Auctioning is performed on predefined item groups based on several criteria (type of product, criticality, economic competitiveness). Grouping is necessary to avoid requests for non-profitable items to be left unfulfilled.
The supply and demand match is finally concluded by the price clearing mechanism which minimises the cost for the buyer whilst taking into account constraints such as availability and quality. By integrating and processing information from all hospitals using the service, OPUS can offer value for money to hospitals as well as improving the supply chain flow for all those included.
Reducing costs is not the only objective. Product searches, covering a large number of suppliers from all over the world, can be carried out using the catalogue which saves hospitals time in terms of research and paperwork. Once found, the information is stored in the user's profile so it can be accessed on the next visit.
The application, which is now ready for market, will be targeted mainly at hospitals. However the project partners are also looking into other possible markets such as industry.
Contact:
Apostolos Kontogeorgis
R&D Department,
PC Systems SA
7 N.Ouranou str
GR-54627 Thessaloniki
Greece
Tel: +30-2310-592556
Fax: +30-2310-554363
Email: tolisk@athos.pouliadis.gr
Source: Based on information from OPUS
Alle Nachrichten aus der Kategorie: Information Technology
Here you can find a summary of innovations in the fields of information and data processing and up-to-date developments on IT equipment and hardware.
This area covers topics such as IT services, IT architectures, IT management and telecommunications.
Zurück zur Startseite
Neueste Beiträge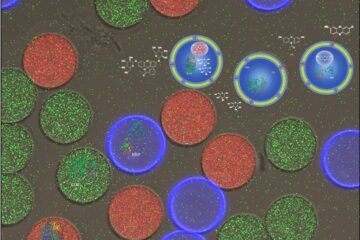 An artificial cell on a chip
Researchers at the University of Basel have developed a precisely controllable system for mimicking biochemical reaction cascades in cells. Using microfluidic technology, they produce miniature polymeric reaction containers equipped with…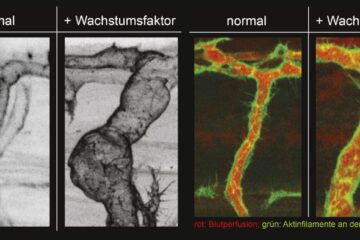 Specific and rapid expansion of blood vessels
Nature Communications: KIT researchers identify a new mechanism to control endothelial cell size and arterial caliber – basis for better treatment of heart infarct and stroke. Upon a heart infarct…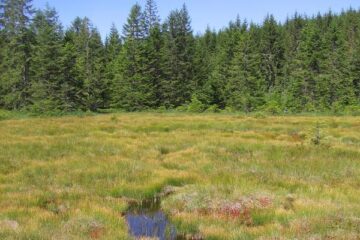 Climate change drives plants to extinction in the Black Forest in Germany
Climate change is leaving its mark on the bog complexes of the German Black Forest. Due to rising temperatures and longer dry periods, two plant species have already gone extinct…