Teragrid's First Targets Include Galaxy Formation and Pollution Cleanup
The first computing resources of the National Science Foundation's (NSF) TeraGrid became fully available for scientific use in January, and some of the first applications will be tracking the formation of galaxies in the early universe and finding the most efficient and least expensive ways to clean up groundwater pollution.
Other early TeraGrid (www.teragrid.org) users will study seismic events and analyze biomolecular dynamics on the Linux clusters at the National Center for Supercomputing Applications (NCSA) and the San Diego Supercomputer Center (SDSC). The two clusters together offer 4.5 teraflops (trillions of calculations per second) of computing power and access to more than 250 terabytes of disk storage. Allocations for use of these machines were awarded by the NSF's Partnerships for Advanced Computational Infrastructure (PACI) last October.
"We are pleased to see scientific research being conducted on the first production TeraGrid clusters," said Peter Freeman, head of NSF's Computer and Information Sciences and Engineering directorate. "Leading-edge supercomputing capabilities are essential to the emerging cyberinfrastructure, and the TeraGrid represents NSF's commitment to providing high-end, innovative resources."
NSF's TeraGrid is a multi-year effort to deploy the world's largest, most comprehensive distributed infrastructure of computation, information and instrumentation resources for scientific research. Hardware at sites across the country is connected by a 40-gigabit per second backplane—the fastest research network on the planet.
The TeraGrid sites include NCSA at the University of Illinois, Urbana-Champaign; SDSC at the University of California, San Diego; the Center for Advanced Computing Research (CACR) at Caltech; Argonne National Laboratory; and the Pittsburgh Supercomputing Center (PSC). In 2003, NSF made awards to extend the TeraGrid partnership to Indiana University, Oak Ridge National Laboratory, Purdue University and the Texas Advanced Computing Center at the University of Texas at Austin.
In December, NCSA and SDSC installed Linux clusters that will provide an additional 11 teraflops of computing power. The expanded clusters will enter production by June 2004, bringing the combined power of the completed TeraGrid systems to 20 teraflops, including the 6-teraflops, 3,000-processor Terascale Computing System at PSC.
Alle Nachrichten aus der Kategorie: Information Technology
Here you can find a summary of innovations in the fields of information and data processing and up-to-date developments on IT equipment and hardware.
This area covers topics such as IT services, IT architectures, IT management and telecommunications.
Zurück zur Startseite
Neueste Beiträge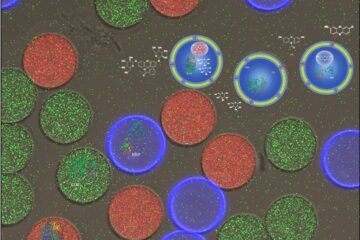 An artificial cell on a chip
Researchers at the University of Basel have developed a precisely controllable system for mimicking biochemical reaction cascades in cells. Using microfluidic technology, they produce miniature polymeric reaction containers equipped with…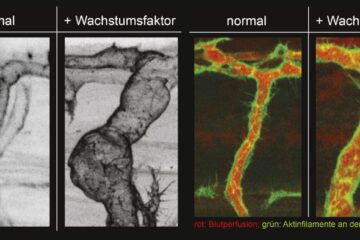 Specific and rapid expansion of blood vessels
Nature Communications: KIT researchers identify a new mechanism to control endothelial cell size and arterial caliber – basis for better treatment of heart infarct and stroke. Upon a heart infarct…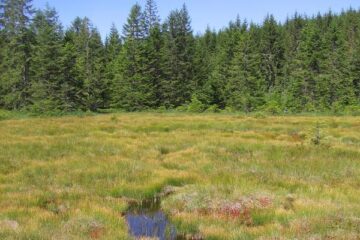 Climate change drives plants to extinction in the Black Forest in Germany
Climate change is leaving its mark on the bog complexes of the German Black Forest. Due to rising temperatures and longer dry periods, two plant species have already gone extinct…