New computer-aided approach tailors drug dose to patient needs
A computer-aided approach — based on software-that-learns — promises to provide a new tool that helps doctors tailor the dosage of abciximab, a medicine frequently used before angioplasty to lessen the chance of heart attack.
Dr. Mirna Urquidi-Macdonald, professor of engineering science and mechanics, says, "While we tried our approach first with abciximab, it may be applicable to other medicines that have a narrow therapeutical range between under dosing and overdosing."
The approach is described in the January issue of the journal, Clinical Pharmacology and Therapeutics. The authors are Urquidi-Macdonald, who worked on the project during a sabbatical at the National Institute on Aging, Gerontology Research Center in Baltimore, Md.; Dr. Donald E. Mager, National Institute on Aging, Gerontology Research Center, Baltimore, Md.; Dr. Mary A. Mascelli, Centocor Inc., Malvern, Pa.; Bart Frederick, Centocor, Inc., Malvern; Dr. Jane Freedman, Division of Cardiology, Boston University School of Medicine; Dr. Desmond J. Fitzgerald, The Royal College of Surgeons in Ireland; Dr. Neal S. Kleiman, Division of Cardiology, Baylor College of Medicine, Houston, Texas; and Dr. Darrell R. Abernethy, National Institute on Aging, Gerontology Research Center,.
The new approach is based on neural network software that can "learn" when given a large body of data on which to train. Using a fast back-propagation neural network and data from 8 patients undergoing coronary angioplasty and 30 healthy patients, the researchers trained the software to predict the best dose strategy for an individual patient based on 17 characteristics. These include, race, sex, age, weight, stable angina, previous myocardial infarction, diabetes, hypertension, hypercholesterolemia, smoking, prior coronary angioplasty, coronary artery bypass graft, statins, beta blocker, nitrates, calcium antagonists and diuretics.
Abciximab lessens the risk of heart attack by reducing the chance that a harmful blood clot will form by preventing blood cells, called platelets, from clumping together. Urquidi-Macdonald trained the software to predict the individual patient doses versus the time necessary to achieve 20 percent of the baseline platelet aggregation over 15 days.
"The key problem to solve was how to represent the data so that it included all of the patient's characteristics along with the concentrations of drug and platelet aggregation which change over time and to use a fast back propagation neural network designed for this application," Urquidi-Macdonald says.
The researchers solved the problem and also identified key patient characteristics that contribute significantly to establishing the abciximab dose-effect relationship. These characteristics include, among others, whether the patient smokes or not, ethnicity and the patient's weight.
By comparing the dosages predicted by the new system with dose-effect data from 39 patients who had undergone standard abciximab therapy, the researchers found that the new software offered potential for dose prescription improvement. For example, the software predictions suggest that the targeted degree of platelet inhibition may be achieved in some patients with lower doses, which could translate into a reduced risk for adverse side effects.
The Penn State researcher says, "The software also predicts that administering a smaller initial dose, followed by one or two infusions to keep the platelet concentration at 20 percent of baseline, achieves the same effect as giving the patient a larger initial dose."
In addition, the software predicted that two of the patients tested would not achieve the target response within the tested range of doses.
The researchers write, "The utility of this approach and whether it may provide an improvement in therapeutic outcomes clearly remain to be determined in a randomized, double-blind, prospective clinical trial."
Should the utility of the new approach be borne out in clinical trials, they predict that by using personal computers, laptops or personal digital assistants, clinicians could simply to enter the necessary input parameters to obtain a network-predicted regimen to aid in their decisions.
The project was supported by the Intramural Research Program of the National Institute on Aging. Clinical studies that provided the data for this analysis were supported by Centocor, Inc.
Alle Nachrichten aus der Kategorie: Information Technology
Here you can find a summary of innovations in the fields of information and data processing and up-to-date developments on IT equipment and hardware.
This area covers topics such as IT services, IT architectures, IT management and telecommunications.
Zurück zur Startseite
Neueste Beiträge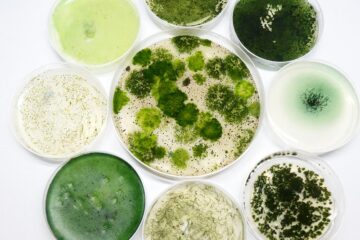 Cyanobacteria: Small Candidates …
… as Great Hopes for Medicine and Biotechnology In the coming years, scientists at the Chair of Technical Biochemistry at TU Dresden will work on the genomic investigation of previously…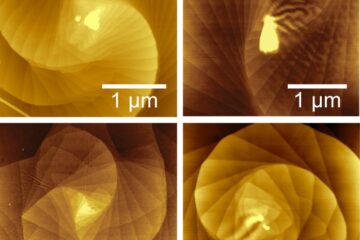 Do the twist: Making two-dimensional quantum materials using curved surfaces
Scientists at the University of Wisconsin-Madison have discovered a way to control the growth of twisting, microscopic spirals of materials just one atom thick. The continuously twisting stacks of two-dimensional…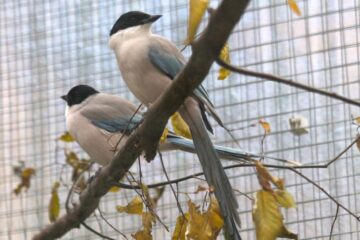 Big-hearted corvids
Social life as a driving factor of birds' generosity. Ravens, crows, magpies and their relatives are known for their exceptional intelligence, which allows them to solve complex problems, use tools…