Successfully visualising multimodal biomedicine data
Picturing complex data may become considerably easier as a solution to display combined information from multiple data formats, currently applied to biomedicine, emerges.
In November 2003, partners in the IST project MULTIMOD succeeded in registering and animating the bone model of a young patient. They developed the DataManager system, whereby the 3D bone models, as derived from CT data, were registered and animated with kinematical data derived from the patient's gait analysis (walking motion).
The technique enables the programmer to combine multiple representations and display modalities using the same set of data.
Project partners first designed the user interface of a surgical planning software environment, hip-op(c) in May 2002. Using the hip-op ROM, the system computes the range of motion (ROM) of the patient's joint after the planned total hip replacement.
Their work led to the MULTIMOD Application Framework (MAF), a complex software architecture that provides a framework within which a programmer can quickly develop specialised applications in the domain of computer-aided medicine.
"MAF gives Europe's bio-engineering community the scaffold upon which each research group can integrate its own tools and methods," explains scientific coordinator Marco Viceconti, from the Laboratorio de Tecnologia Medica, Bologna. "I am convinced that if the consortium can continue its work, MAP will become one of the most important pieces of software for scientific visualisation available in the world."
MAF allows the programmer to:
Represent the patient by importing data from various sources (medical imaging, diagnostic measurements, computer simulations, laboratory tests) and combine them with complex registration and synchronisation methods. This achieves an effective data fusion into a multi-data representation of the patient's body.
Operate the patient representation using advanced algorithms to modify the data, analyse their mutual position in space and time, or simplify their attributes for specific purposes such as surgical simulation or testing in diagnosis or rehabilitation.
Examine the patient by visualising the multi-data representation through combining multiple views. This allows the composition of a multimodal display adequate for each specific purpose.
Several specialised MAF applications are being explored. The hip-op(c) surgical planning programme is being re-written. Programmers are also writing a new application, FuncEv, which will combine data from multiple sources into a unified representation, allowing the orthopaedic surgeon to perform a complete functional evaluation of a patient's knee prosthesis.
As for the future Viceconti says, "The sky is the limit. We are doing our very best to build a European biomedical industry success story out of this project."
Contact:
Marco Viceconti
Laboratorio di Tecnologia Medica
Istituti Ortopedici Rizzoli
Bologna
Italy
Tel: +39-051-6366865
Email: viceconti@tecno.ior.it
Alle Nachrichten aus der Kategorie: Information Technology
Here you can find a summary of innovations in the fields of information and data processing and up-to-date developments on IT equipment and hardware.
This area covers topics such as IT services, IT architectures, IT management and telecommunications.
Zurück zur Startseite
Neueste Beiträge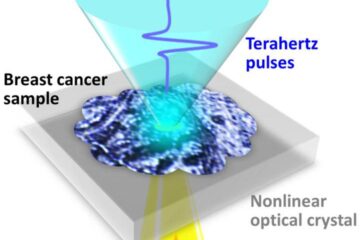 Key breakthrough towards on-site cancer diagnosis
No stain? No sweat: Terahertz waves can image early-stage breast cancer without staining. A team of researchers at Osaka University, in collaboration with the University of Bordeaux and the Bergonié…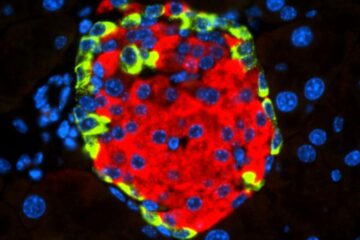 A CNIO team describes how a virus can cause diabetes
It has recently been described that infection by some enteroviruses – a genus of viruses that commonly cause diseases of varying severity – could potentially trigger diabetes, although its direct…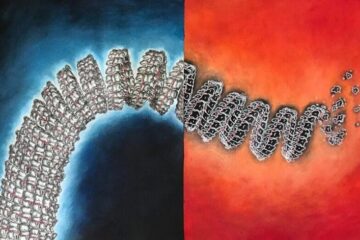 Targeting the shell of the Ebola virus
UD research team looking at ways to destabilize virus, knock it out with antivirals. As the world grapples with the coronavirus (COVID-19) pandemic, another virus has been raging again in…