Content and software vendors wary of online piracy will be heartened by technology from PAIDFAIR that protects and measures IP usage for e-commerce.
The focus of the 18 month IST programme-funded project was to hold demonstrations aimed at giving trust and confidence to software and IP content vendors and users, to ultimately create an European or even worldwide standard for accounting of software and IP content use.
Project manager Oliver Winzenried says most of the project tasks and demonstration systems have successfully finished. "The CodeMeter Technology has been approved and adopted to the requirements of different companies and target markets in different European countries," Winzenried says. He adds that although the project has officially ended, "some of the participating companies [asknet, NEOL and Native Instruments] are still working with us [WIBU-Systems] to create real products for the market."
Other fields tested during the project included distribution of music content, e-payment and authentication integration with smartcards, and IP Distribution through broadcast/multicast and satellite communication.
The CodeMeter (CM) technology developed by PAIDFAIR, which incorporates the latest encryption algorithms (Rijndael, Elliptic curves), helps vendors protect their copyrights against the piracy capabilities that come with the high bandwidth Internet in many European countries. But Winzenried points out that the project's benefits extend beyond the demands of software and content vendors to users. "It also helps users by a user-friendly implementation of the copyright directive with advantages for honest users like cost reduction, comfortable mobile use and no risk purchases," he explains.
The CodeMeter-Stick proves popular
One product resulting from the project, the CodeMeter-Stick, is already available on the business and consumer market, with the first sales having been made in November 2003. An enhanced version, the CodeMeter-Stick/M with an integrated flash disk, will be available by end of March 2004. A CodeMeter Internet portal that gives users a chance to buy 'CodeMetered' software and content at lower prices is also operating. "Additional demonstration systems are live and we talk with many vendors in different fields to use this product and technology," Winzenried says. "Besides that, we are already work on completely new applications with the press and Amazon for secure content sales, for age verification, for Web identities, for protection and sales platforms in the music industry, and in the field of music content, which was the speciality of Native Instruments, one of the consortium member companies."
Already, the commercial success of CodeMeter-Stick factors heavily into the business plans of consortium member WIBU-Systems. "We plan to increase our total sales by 30-50 per cent this year, selling the CodeMeter-Stick to the consumer market. This is the emerging main product for the future of our company and should multiply our sales as well as our staff," Winzenried says.
Contact:
Oliver Winzenried
WIBU-Systems
Rueppurrer Strasse 52
D-76137 Karlsruhe
Germany
Tel: +49-721-931720
Fax: +49-721-9317222
Email: oliver.winzenried@wibu.com
Source: Based on information from PAIDFAIR
Alle Nachrichten aus der Kategorie: Information Technology
Here you can find a summary of innovations in the fields of information and data processing and up-to-date developments on IT equipment and hardware.
This area covers topics such as IT services, IT architectures, IT management and telecommunications.
Zurück zur Startseite
Neueste Beiträge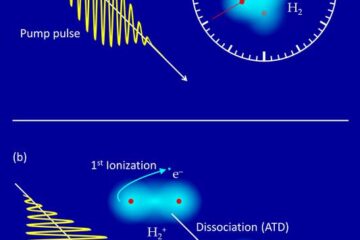 Rotation of a molecule as an "internal clock"
Using a new method, physicists at the Heidelberg Max Planck Institute for Nuclear Physics have investigated the ultrafast fragmentation of hydrogen molecules in intense laser fields in detail. They used…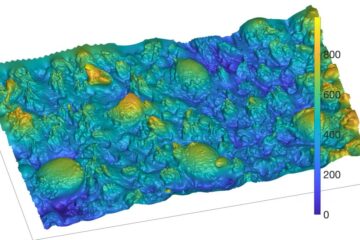 3D printing the first ever biomimetic tongue surface
Scientists have created synthetic soft surfaces with tongue-like textures for the first time using 3D printing, opening new possibilities for testing oral processing properties of food, nutritional technologies, pharmaceutics and…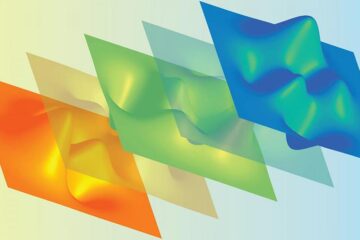 How to figure out what you don't know
Increasingly, biologists are turning to computational modeling to make sense of complex systems. In neuroscience, researchers are adapting the kinds of algorithms used to forecast the weather or filter spam…