Preserving the past in 3D
Recording and conserving the millions of artefacts uncovered annually from excavation sites is a daunting task for archaeologists, but the 3D MURALE project has developed an integrated set of multimedia tools to help archaeologists preserve Europe's ancient remains.
The 3D acquisition systems developed during the recently completed IST programme-funded project can measure a range of objects of different dimensions such as pottery shards and statues to produce precise, realistic-looking 3D models. After documenting and classification, these virtual artefacts are stored in a database with MPEG7 compatible features, allowing searching on the basis of 3D shapes. The scanning capabilities even allow for the reconstruction of excavated archaeological sites for the different periods of their occupation, providing an integrated visualisation of landscape, buildings, and artefacts true to the era that they represent.
"The 3D MURALE project has developed the first ever integrated set of multimedia tools for archaeologists," says project manager John Cosmas. Moreover, the project's results will make all kinds of archaeological evidence, either on site or in a museum, accessible to larger audiences of non-specialists.
Consortium member Catholic University Leuven of Belgium is leading the commercialisation efforts from the 3D-MURALE results via its Eyetronics spin-off, offering a portable 3D scanner known as ShapeWare that allows users to scan objects or people that are very difficult to access. Besides selling ShapeWare in the archaeological field to Sabanci University (Turkey) and Liege University (Belgium), Eyetronics has sold systems to the animation industry (Sony Computer Entertainment Europe, Sky Television), and has customers like Johnson & Johnson and Tristan Technologies in the medical field.
The Catholic University of Leuven also plans to bring to market its 'Shape From Video Tool', which enables users to generate dense 3D representations of environments that were recorded on video or captured by a set of images. To reduce computational complexity, its key frame-detection software extracts a small number of key frames from the vast amount of video frames by only accepting a new incoming video frame as a key frame if it provides a sufficient novel view of the environment.
As a complementary tool for occasions when continuous smooth video recording is not possible, the university plans to commercially offer the 'Layer Matcher Tool' developed by the project, which stitches together separate recordings in order to create a single 3D view.
Another project member, the Technical University of Vienna, is focusing its commercial efforts on software called 'Pottery Tool' that helps archaeologists with the archiving process. The vast number of ceramic fragments needing to be processed result in findings remaining unpublished years after excavations are completed due to financial, timing and labour constraints.
Until the Pottery Tool, which has been completed in Beta version, there was no fully automated tool for speeding up the archaeological documentation of pottery. This solution, which presents an objective and automated method for classification and reconstruction of archaeological pottery, will be integrated into scanning software (e.g. Eyetronics' ShapeWare). The Pottery Tool will also be available for distribution in the archaeological community for non-profit purposes in order to assist archaeological projects lacking funding.
Contact:
John Cosmas
Brunel University
Kingston Lane
UB8 3PH Uxbridge
United Kingdom
Tel: +44-1895-203120
Fax: +44-1895-258728
Email: john.cosmas@brunel.ac.uk
Source: Based on information from 3D-MURALE
All latest news from the category: Information Technology
Here you can find a summary of innovations in the fields of information and data processing and up-to-date developments on IT equipment and hardware.
This area covers topics such as IT services, IT architectures, IT management and telecommunications.
Back to home
Newest articles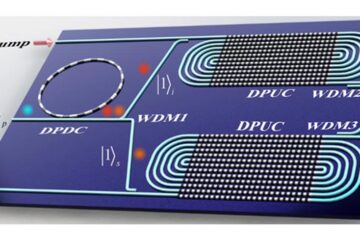 Toward practical quantum optics: multiphoton qubits from LNOI
New research demonstrates feasibility of photon-number doubling with a lithium-niobate-on-insulator (LNOI) platform. Can quantum optics be used for practical applications? A lot depends on whether a large number of photons…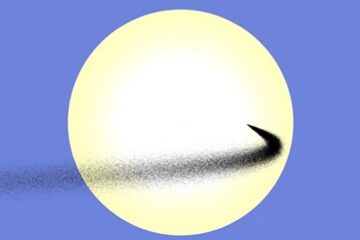 Could space dust help protect the earth from climate change?
On a cold winter day, the warmth of the sun is welcome. Yet as humanity emits more greenhouse gases, the Earth's atmosphere traps more and more of the sun's energy,…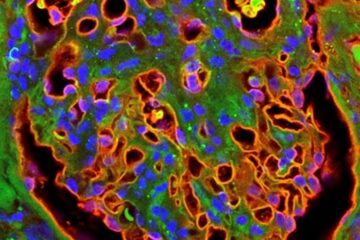 New way to reduce progression of diabetic kidney disease discovered
Study could help the 4.8 million people in the UK with diabetes. A new way to reduce progression of diabetic kidney disease, affecting 40% of people with diabetes, has been…