Supporting Europe's crafts sector
From ceramics to jewellery, from Greece to Slovakia, there are hundreds of small suppliers, artists, associations, museums and commercial intermediaries that comprise Europe's craft industry. IST-project EASYCRAFT provides the business framework and technological platform to network all these craft actors, enabling them to offer value-added services demanded by today's craft consumers, and to meet demand for new products.
Advantages of the EASYCRAFT platform
The strategic objective of the EASYCRAFT project is to support the competitiveness and quality of work of European craft SMEs in the global marketplace by developing a technological platform that fosters the provision of an organisational, legal and technological collaboration.
"The EASYCRAFT system is a state-of-the-art, online system providing a flexible working environment that supports collaborative work between all players of the value chain of the craft sector," says project Manager Anna Assimakopoulos. "Its major advantage is that it combines a wide variety of services to all interested crafts sector actors and private consumers of crafts creations."
The EASYCRAFT website includes a wealth of information, listings and news, online exhibitions and sales of crafts creations, expert assistance, opportunities for education and training, and advanced communication and working tools. The system also addresses related markets, such as tourism, which are commercially relevant to the crafts sector.
The EASYCRAFT system is used by the international network of the World Crafts Council (WCC) – one of the most prominent non-governmental organisations recognised by UNESCO supporting the crafts sector worldwide. Through its extensive network of partners and members WCC guarantees a wide information provider and user base, and offers assurances regarding the quality and authenticity of the crafts creations exhibited and sold though the system.
Reaching out to Europe's SMEs
EASYCRAFT meets a number of key needs of crafts sector actors in relation to dealing with the challenges and taking advantage of the opportunities offered by advanced information and communication technologies.
"For example," says WCC International President, Mrs Elena Averoff, "crafts sector SMEs are in the vast majority of cases individuals or family businesses, which lack the necessary resources and suffer from working in an isolated environment, where they are deprived from public support and access to information for locating suppliers, partners, funding and commercial opportunities internationally."
Thus, besides integrating all actors involved in the craft supply chain and developing a trans-national network of cooperation among local craft economies, EASYCRAFT also serves as a communication forum where particular needs of the craft SMEs can be identified and support can be provided.
By meeting the needs of all these actors in an integrated fashion, EASYCRAFT aids the crafts sector to face the challenges of embracing advanced information and communication technologies with an aim to improve productivity and market reach – to adapt their internal structures to global competition and to achieve 'Internet speed' in their business reaction times. It provides support for more intense convergence of existing practices and new trends in e-commerce for SMEs, focusing in the European craft sector and the creation and exploitation of a craft knowledge base, consequently stimulating the boost of competitiveness of a sector with great potential advantage for Europe.
"One of the ultimate results of EASYCRAFT is to preserve and enhance employment in the craft industry, by providing new value-added services in information content and intermediary services that strengthen the competitiveness of existing and new craft SMEs in the global market," Assimakopoulos says.
Craft intermediary organisations traditionally have the role to promote craft products from variable local sources by discovering consumer demand in a highly distributed market environment. EASYCRAFT allows them to perform this activity much more easily and effectively, by offering them cost-effective capabilities to reach distributed markets in a unified way, to adopt innovative promotional techniques customised to diverse consumer interests and preferences, and to co-operate better with craft product providers. Also, these organisations can expand their role as a link between supply and demand by providing consumers with information on products offered and providing suppliers with information on consumer demand. Customers are thus offered a unified way of access to craft product information resources from variable local markets.
Although the project ended in June 2003, the website community continues while consortium members seek commercial exploitation opportunities and strive to competitively position the EASYCRAFT platform in the European marketplace.
All news from this category: Information Technology
Here you can find a summary of innovations in the fields of information and data processing and up-to-date developments on IT equipment and hardware.
This area covers topics such as IT services, IT architectures, IT management and telecommunications.
Back to the Homepage
Latest posts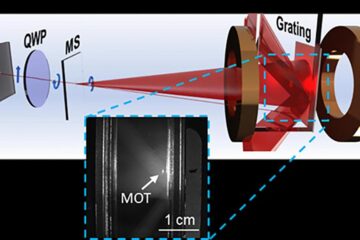 Bringing atoms to a standstill: NIST miniaturizes laser cooling
It's cool to be small. Scientists at the National Institute of Standards and Technology (NIST) have miniaturized the optical components required to cool atoms down to a few thousandths of…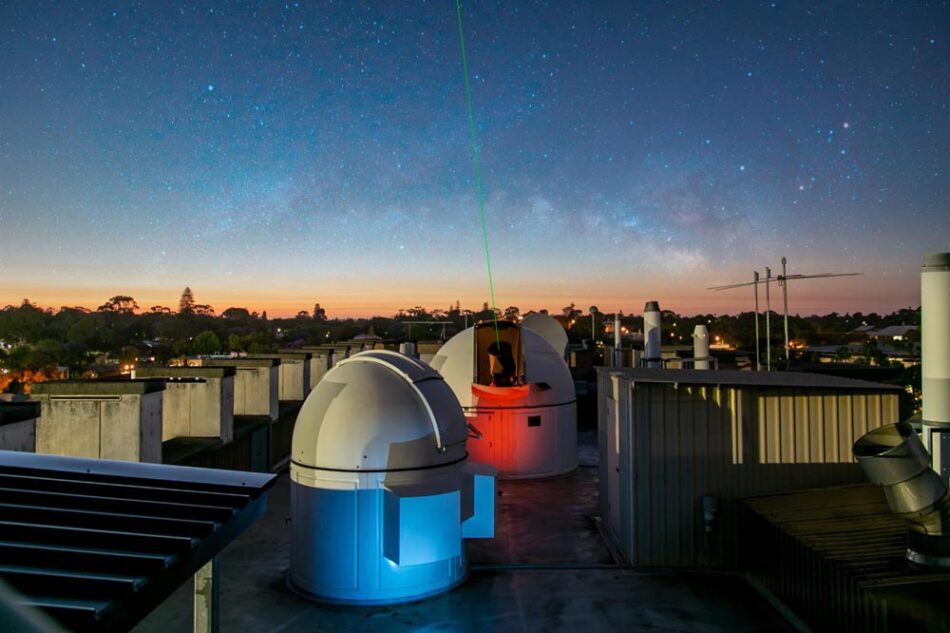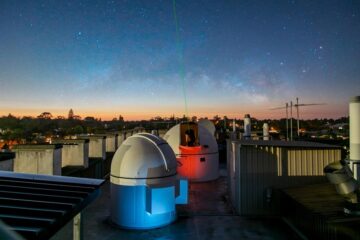 Record-breaking laser link could help us test whether Einstein was right
Scientists from the International Centre for Radio Astronomy Research (ICRAR) and The University of Western Australia (UWA) have set a world record for the most stable transmission of a laser signal through…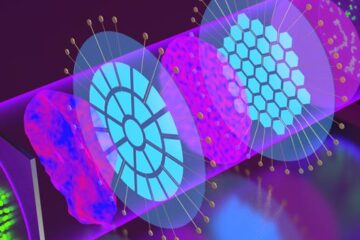 Adaptive optics with cascading corrective elements
A cascaded dual deformable phase plate wavefront modulator enables direct AO integration with existing microscopes–doubling the aberration correction range and greatly improving image quality. Microscopy is the workhorse of contemporary…