World's Biggest Computer Grid Pours Water on Troubled Oils
In a unique experiment, five of the world's fastest supercomputers, including Daresbury Laboratory-based HPCx, have been linked together into a seamless 'Grid' for the first time. This computational feat was matched by the unprecedented scale of the interactive calculation then carried out on this Grid, involving thousands of visualisations of around ten million times the amount of data used to play a typical home computer game. Once analysed, the data could help solve industrial problems and revolutionise the design of consumer products containing complex oil-and-water mixtures, from preventing crystallisation in oil pipelines and improving drug delivery to better shampoo and salad cream.
Scientists two continents apart plugged simultaneously into the combined processing power of HPCx and CSAR in the UK and the USA's TeraGrid machines – loosely equivalent to 30, 000 typical PCs – to run massive three-dimensional simulations of some of the most ubiquitous and complex fluids on Earth. These adopt liquid-crystal like shapes called gyroids and their behaviour is near-impossible to predict by conventional fluid theory and simulation. 'It's a world-leading simulation, made possible by cutting-edge grid technology, and never before attempted on such a scale', commented Dr Richard Blake, Associate Director of the Computational Science and Engineering Department at CCLRC Daresbury Laboratory, who coordinated the UK's computational contribution to last month's TeraGyroid Project experiment.
This was the first demonstration of the ambitious project, led by Peter Coveney, Professor of Physical Chemistry at University College London as part of a wider UK project, RealityGrid. The aim is to open up an entirely new field of science by exploiting the potential of interactive, high-performance computing. TeraGyroid Project scientists – the name comes from the terabytes (1, 000, 000, 000, 000 bytes) and Teraflops of data involved in the computation – want to predict the real-life behaviour of complex oil-and-water type mixtures because these are relevant to so many industrial, consumer and biochemical applications.
The new 'Grid' technology not only allows vast amounts of data to be handled but also speeds up its manipulation by allowing scientists to 'steer' a calculation as it is happening. As the simulation evolves, the models it produces are continuously converted to animated graphics that can be viewed on a laptop (and before long, also on a handheld PDA) anywhere on the Grid – each snapshot in time representing up to a billion numbers converted to pictures. Researchers can collaborate with colleagues anywhere on the Grid, throw out improbable scenarios, 'joystick' their way through the visual display, and return models to the supercomputers for the next stage in the simulation. 'Access to these supercomputing resources allows us to study the behaviour of complex interacting fluids on length and time scales which are totally unprecedented, in an area of utmost relevance to everyday life', said Professor Coveney.
The TeraGyroid team scooped the High Performance Computing Challenge Award at the Supercomputing 2003 conference in Phoenix, Arizona on 20 November 2003 for their innovative demonstration.
The TeraGyroid Project was jointly funded by the UK's Engineering and Physical Sciences Research Council (EPSRC) and the National Science Foundation, USA (NSF).
All news from this category: Information Technology
Here you can find a summary of innovations in the fields of information and data processing and up-to-date developments on IT equipment and hardware.
This area covers topics such as IT services, IT architectures, IT management and telecommunications.
Back to the Homepage
Latest posts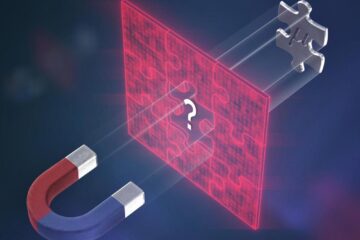 German National HPC Centre provides resources to look for cracks in the standard model
Physicists have spent 20 years trying to more precisely measure the so-called "magnetic moment" of subatomic particles called muons. Findings published this week call into question long-standing assumptions of particle…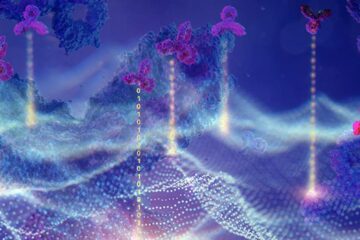 Designing better antibody drugs with artificial intelligence
Antibodies are not only produced by our immune cells to fight viruses and other pathogens in the body. For a few decades now, medicine has also been using antibodies produced…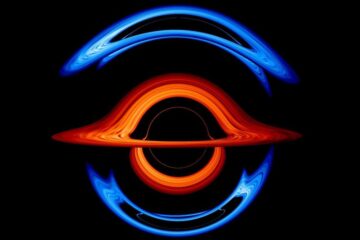 New NASA visualization probes the light-bending dance of binary black holes
A pair of orbiting black holes millions of times the Sun's mass perform a hypnotic pas de deux in a new NASA visualization. The movie traces how the black holes…