Liquid Crystals Paving Way Towards "Smart-Paper" Displays
Liquid crystals are most recognized in the form of liquid crystal displays (LCDs)—found in everything from digital watches to notebook computers and flat-panel desktop monitors. But liquid crystals are far more talented than that. In the August 1 issue of the journal Science, for example, University of Wisconsin chemical engineer Nicholas Abbott reported a big step toward using them in flexible, inexpensive "smart-paper" displays, and in ultra-sensitive detectors for biomolecules or toxic chemicals.
Smart paper and biochemical sensors may seem very different, says Abbott, who did this work at Wisconsin's Materials Research Science and Engineering Center, one of 27 such centers funded by the National Science Foundation. "But the unifying theme of our work is that a thin layer of liquid crystal can greatly amplify a wide range of activities on the underlying surface."
In earlier work, for example, he and his colleagues showed that when proteins or other small molecules were captured on a specially prepared surface, they would perturb the liquid crystal immediately above. But the long, thin molecules in the fluid are always trying to line up in the same direction, says Abbott; that's why they're called "liquid crystals" in the first place. So the tiny distortions caused by the bound molecule propagate upward through the liquid for a tenth of a millimeter or so—a vast distance on a molecular scale. The result is a large, easily detectable change in the optical properties of the liquid crystal.
Now, Abbott and his colleagues have produced the same kind of effect in a way that can be controlled electronically. They start by layering the liquid crystal on top of a thin gold foil, which has been coated with a compound known as ferrocene. When the researchers then apply a voltage to the foil, the ferrocene molecules respond by changing their electrical charge. Once again, the change in charge produces a detectable distortion in the liquid crystal orientations above.
"You only need a very low potential to do this," says Abbott, "typically a tenth of a volt, versus tens of volts in a conventional display." That's exactly what you would need for a flexible, paper-like display, or a rewritable label, he says. But it's also the kind of voltage that's typical of biological systems. So you can easily imagine using this technique in a sensor that would allow diabetics, say, to monitor their blood sugar. "When you ask, 'What could you detect?'" he says, "'glucose' is the first thing that comes to mind." More generally, he adds, by choosing the kind of receptors bound to the foil surface, it should be possible to use the liquid crystal to detect a wide variety of compounds.
Alle Nachrichten aus der Kategorie: Information Technology
Here you can find a summary of innovations in the fields of information and data processing and up-to-date developments on IT equipment and hardware.
This area covers topics such as IT services, IT architectures, IT management and telecommunications.
Zurück zur Startseite
Neueste Beiträge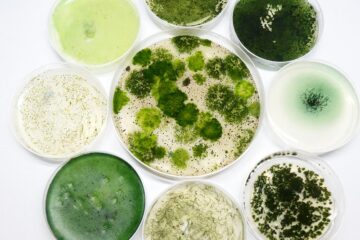 Cyanobacteria: Small Candidates …
… as Great Hopes for Medicine and Biotechnology In the coming years, scientists at the Chair of Technical Biochemistry at TU Dresden will work on the genomic investigation of previously…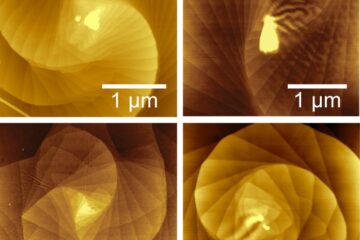 Do the twist: Making two-dimensional quantum materials using curved surfaces
Scientists at the University of Wisconsin-Madison have discovered a way to control the growth of twisting, microscopic spirals of materials just one atom thick. The continuously twisting stacks of two-dimensional…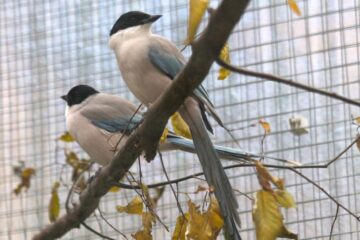 Big-hearted corvids
Social life as a driving factor of birds' generosity. Ravens, crows, magpies and their relatives are known for their exceptional intelligence, which allows them to solve complex problems, use tools…